Local Richmond Musicians to See and Hear
December 10th, 2018
Keep your ears peeled at area music venues, bars, festivals and breweries
---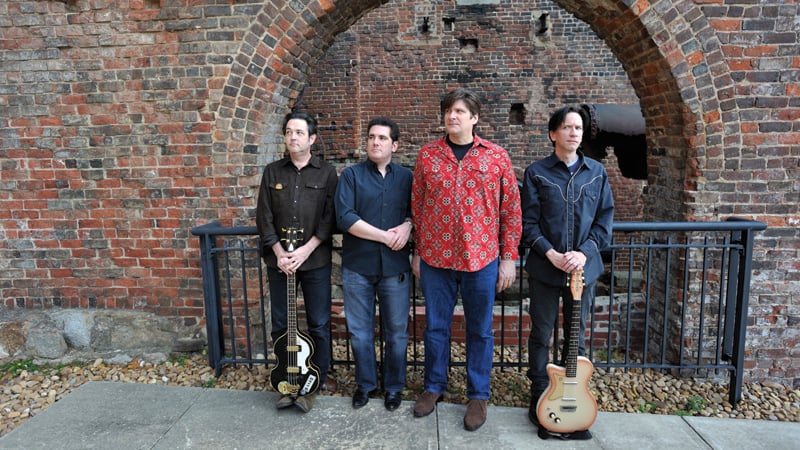 ---
Plunky & Oneness
Groove to this group's smooth, swayable tunes that mix Afro-jazz with funk topped off by a lot of sax. PlunkyOne.com
The Taters
They call their music "roots-pop," a term that masterfully encompasses their diverse fusion of rock, country, Americana and '60s and '70s pop. TheTaters.com
Spectrum
This 10-piece band has been a staple in the Richmond music community for decades, known for their a range of genres: from mellow jazz to smooth funk to upbeat pop.
English Channel
This upbeat band covers the classic British pop and rock hits that invaded the music world in the mid-20th century: think Queen, Bee Gees and The Kinks. ThenglishChannel.com
Steve Bassett
His legendary blues music mixes American roots, rock, R&B and gospel. His greatest claim to fame? The collaboration with Robbin Thompson, "Sweet Virginia Breeze." SteveBassettMusic.com
Lindy Fralin and the Bopcats
This local trio's Rockabilly hits, both covers and originals, have been entertaining audiences for 25 years. Bopcats.com
Susan Greenbaum
The acoustic singer-songwriter's melodious songs delve into the genre of country, without the twang. SusanGreenbaum.com
Elana Lisa and the Hot Mess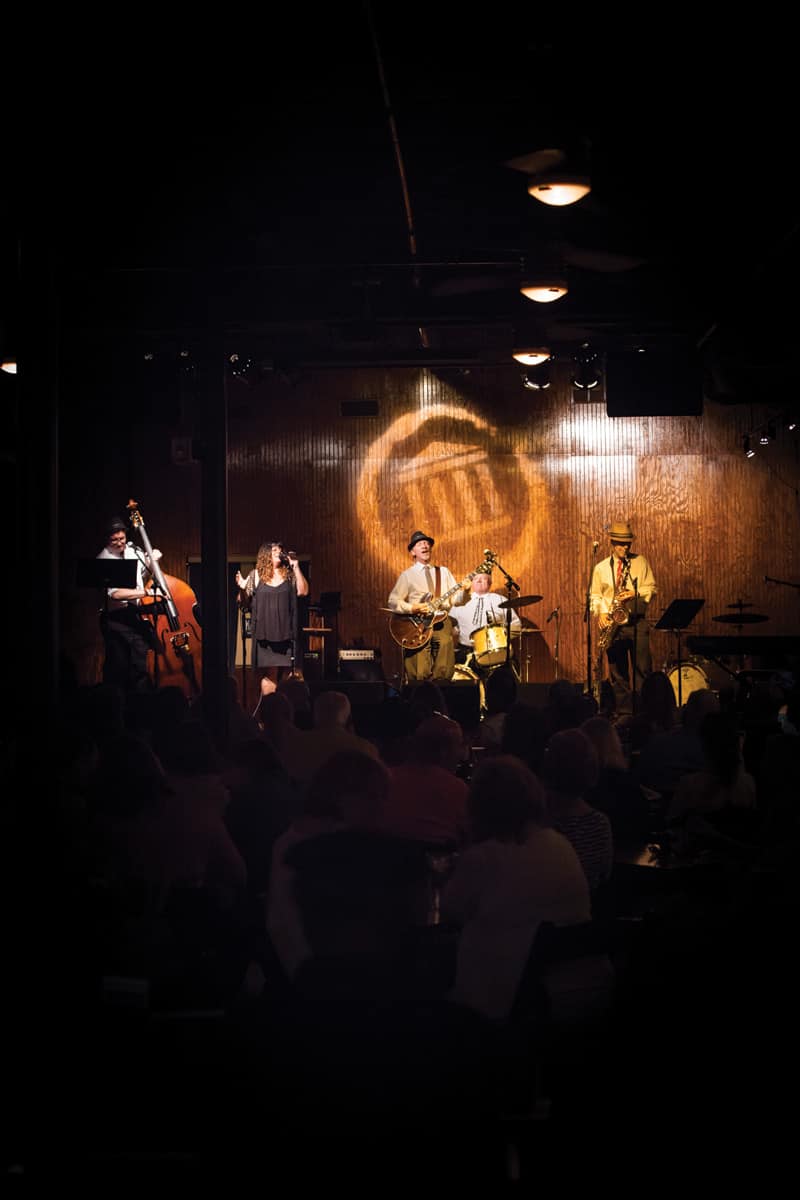 A well-organized jumble of genres from blues to jazz to swing, topped with a New Orleans-style layer. ElanaLisa.com
Pat O'Brien
The solo singer and guitar player strums rock songs influenced by artists such as the Eagles, the Beach Boys and Fleetwood Mac. Facebook @Pat O'Brien RVA
Django Tango
This gypsy jazz group reflects influences of French swing music of the 1930s through today. Facebook @Django Tango RVA
The Sequels
Five high-energy musicians and vocalists meld a harmonious blend of bluegrass, roots, rockabilly, Americana and honky-tonk. TheSequelsMusic.com
Janet Martin
Songs from this leather-studded female rocker and vocalist are based on rock with a country twist. JanetMartin.com
Sheryl Warner and the Southside Homewreckers
The deep, steady blues are made richer by the euphonious harmonica. SherylWarner.com
The Broad Street Ramblers
It's hard to categorize this band. Just think of them like "a little bit country, a little bit rock and roll" – plus a little bit roots, a little bit blues and a little bit … Hawaiian. BroadStreetRamblers.com
The Hullabaloos
You'll find them playing British and American rock from the 1960s – "until something better comes along." TheHullabaloos.com
Rob Williams
Feel that motion-driven acoustic rock music with a folksy guitar and a country twang. RobWilliamsAcoustic.com
Chrome Daddy Disco
Rockabilly tunes with a twist deliver upbeat energy and entertaining gusto. Facebook @Chrome Daddy Disco
Cashmere Jungle Lords
Performing a blend of country music, Latin-inspired guitar and West Coast rock, the band calls their music "Southern-fried salsa surfability." Facebook @Cashmere Jungle Lords
The Fredds Unplugged
This combo of musicians is heavy on the blues, heavier on the rock and heaviest on the energy. Facebook @The Fredds | Fredds Unplugged
Paulo Franco & The Freightliners
Bilingual lead singer Paulo Franco brings his Latin American side to the Americana folk-rock band. Facebook @PEFLMusic
The Jangling Reinharts
Listeners find it challenging not to dance along with this buoyant mix of pop and rock. Jangling.net
Church Hill Music Co.
Feel the breeze while listening to this purebred bluegrass band with strings and vocals to match. Facebook @Church Hill Music Co.
Suzie and the G-Tones
The entertaining and eclectic group of musicians performs smooth classic rock grooves. Facebook @ Suzie and the G-Tones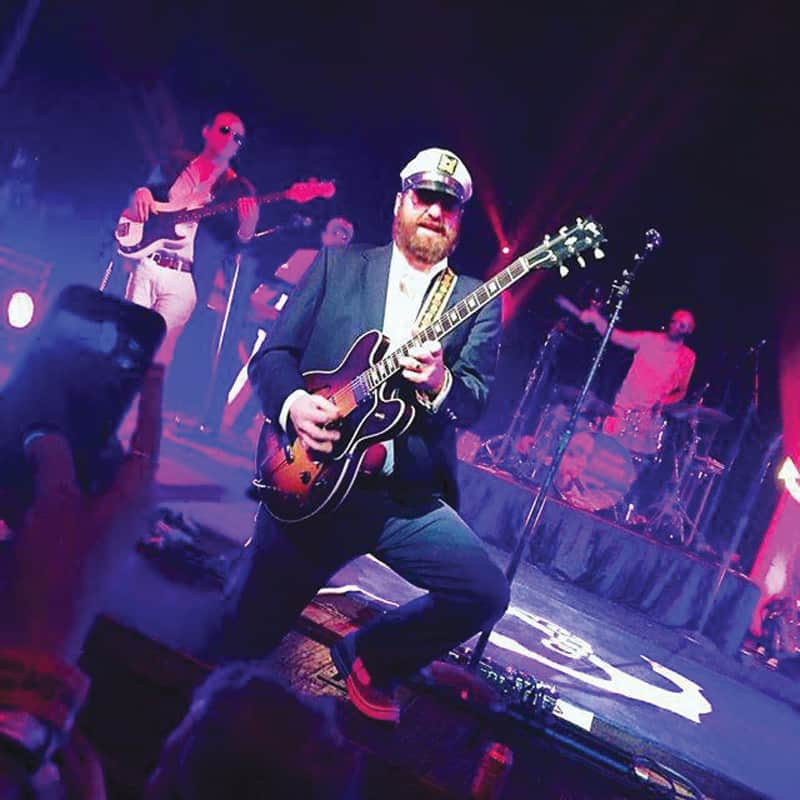 Three Sheets to the Wind
The yacht rock band covers classic hits from Steely Dan to Billy Joel to Hall & Oates, all with high energy and astounding accuracy. ThreeSheetsYachtRock.com
Tin Can Fish Band
The playful acoustic rock band skillfully integrates folk, roots, bluegrass and zydeco. TinCanFishBand.com
TRIBUTE BANDS
Instant Karma Band
The band dedicates itself to the music stylings of John Lennon and The Beatles. Facebook @Instant Karma Band
The Big Payback
A James Brown tribute band that would make the Godfather of Soul himself proud. Facebook @JBTributeBand
Full Moon Fever
Travel back in time with this rock-fueled homage to Tom Petty and the Heartbreakers. Facebook @FullMoonFeverRVA
Life on Mars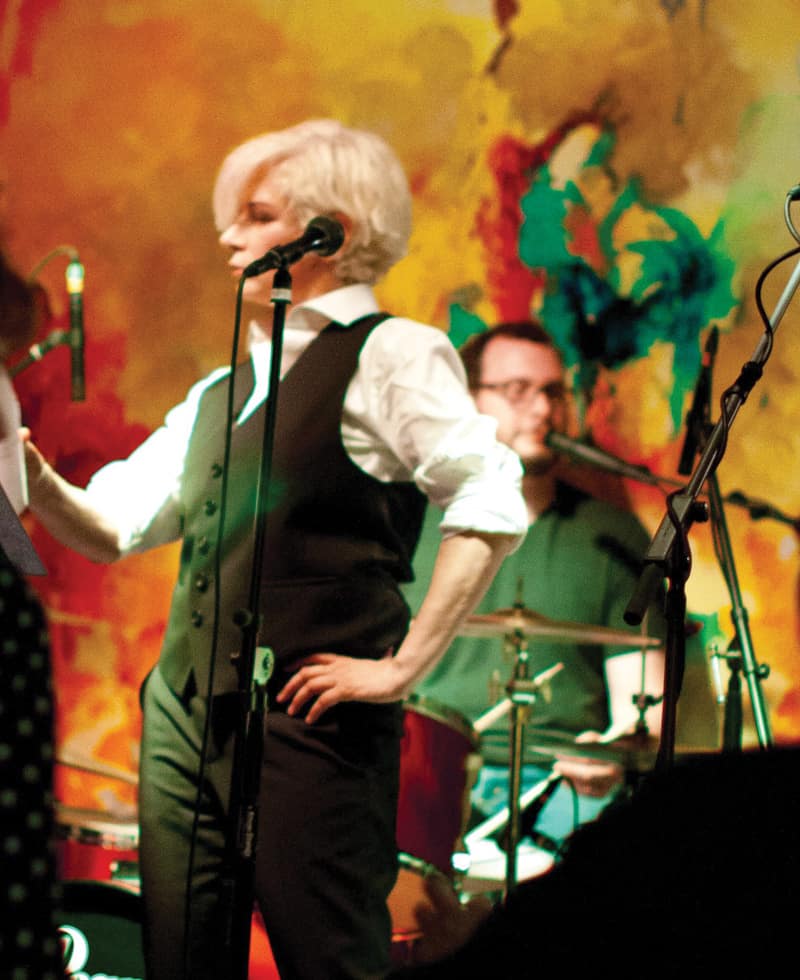 Paying tribute to David Bowie, the band adds layers of costumes, lighting and multimedia to create a full Bowie musical experience. LifeOnMarsRVA.com
Skydog
The six-man band, titled after Duane Allman's nickname, dedicates itself to the music of the Allman Brothers. SkydogTribute.com
Get Trick'd
The power pop group pays tribute to American rock band, Cheap Trick. Facebook @GetTrickdRVA
Flat Elvis
Forget the King. Expect covers from the 70s through today's popular tunes from a band dedicated to fun. FlatElvisBand.com
Dead Letter Officers
The group brings back the rock songs of REM, circa 1980s. Facebook @Dead Letter Officers
Brass in Pocket
The Richmond rock group pays a harmonious tribute to the British-American rock band, The Pretenders. Facebook @Brass in Pocket