No More New Music
| December 12th, 2022
The days that music died for one boomer reader
---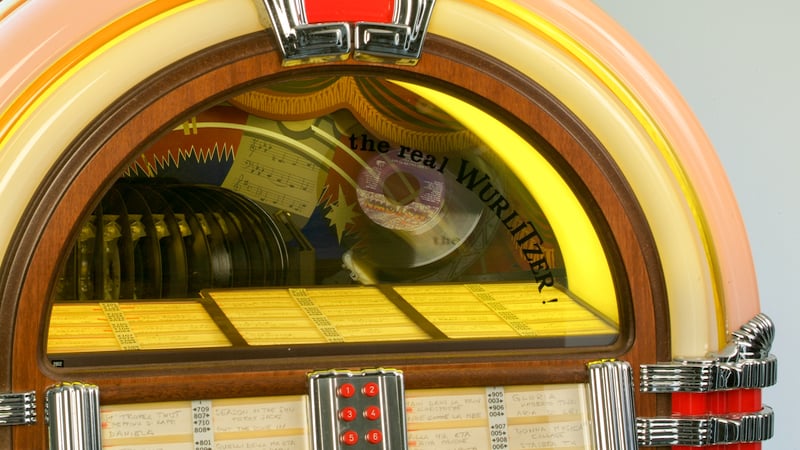 The death of a beloved musician can stir a mix of emotions, springing from nostalgia as well as our passion for their music. Boomer reader Larry P. Lefkowitz recalls musician deaths that have marked his life.
---
For me, music acts like an indexing system. I hear a song, I think of somewhere I was, something I was doing, maybe someone I was with, and my memory links up with a time I can identify. My age would tend to indicate that classic rock is my index, but that is a generalization, because certain songs remind me of my parents, for example, and how I identify with songs they particularly liked.
It is interesting, then, how music can be so soothing and distracting, and can survive so many other memories as we age. So, this music thing is rather important to me, and I take it personally. I also take the artists personally, which is why I find it so distressing when one passes away.
My earliest recollection of mourning the passing of a rock and roll artist was in 1959, "the day the music died." On Feb. 3, Buddy Holly, Richie Valens, and J. P. Richardson famously expired in a plane crash near Clear Lake, Iowa. I remember my brother, nine years my senior, taking me to a shopping center on his bicycle after we heard the news just to walk around and not think about it. But I didn't understand the finality of the event at 7 years old, nor did I really comprehend that these were real people that wouldn't be making music anymore. I felt bad and I felt that way for a long time. Next came Sam Cooke, who I just loved. The man who sang "Cupid" was gone? I was young; I felt a loss that I could not overcome by rationalizing that we would always have his music.
---
David L. Robbins: Classic Rock, Clearly the Best
---
By the time I was in my teens, I had gotten used to celebrities passing on. Part of the reason I liked so many was because of the age difference between my brother and me. He was just being a normal teenager, but because I looked up to him, the artists he liked, I liked, too. As they were much older than me, their eventual or accidental passing wasn't that unusual. However, nowadays, particularly during the COVID pandemic, though not necessarily from the virus, it seems that aged rock stars and other celebrities have passed on at an accelerated rate.
The following is a partial list of musician deaths since 2019:
| | | |
| --- | --- | --- |
| Aretha Franklin | Tom Petty | Glen Campbell |
| Chuck Berry | Prince | David Bowie |
| B.B. King | Whitney Houston | Donna Summer |
| Dick Clark | Andy Williams | Peter Tork |
| Mike Nesmith | Hal Blaine | Dick Dale |
| Leslie West | Neil Peart | Kenny Rogers |
| Bill Withers | Adam Schlessinger | Bonnie Pointer |
| Charlie Daniels | Peter Green | Wayne Fontana |
| Trini Lopez | Mac Davis | Eddie Van Halen |
| Helen Reddy | Johnny Nash | Charley Pride |
| Chad Stuart | Gerry Marsden | Dusty Hill |
| Don Everly | Charlie Watts | Graeme Edge |
| Chick Corea | B.J. Thomas | Meat Loaf |
| Jerry Lee Lewis | Robert Gordon | Loretta Lynn |
| Coolio | Ramsey Lewis | Jerry Allison |
| Olivia Newton-John | Lamont Dozier | Ronnie Hawkins |
| Naomi Judd | Bobby Rydell | Taylor Hawkins |
| Gary Brooker | Ronnie Spector | |
That is a pretty heady list. Certain names will stand out more than others depending on your individual interests and tastes. I take many of them more personally than others, yet nearly all of them place me in a time I can recall, which in turn reminds me of people and events surrounding that time. When I see a name like Charlie Watts or Don Everly, I feel like I lost a friend who was with me for most of my life. I sometimes find it difficult to comprehend that any such joyful traveler has reached the end of their journey. After all, I saw several of them in person, so how could they be gone? Nobody checked with me before leaving! By the same token, when I look at their age at passing, I am shocked. Ronnie Spector was 78? You can look at videos of her on YouTube and she is forever young. The aforementioned Don Everly was 84 years old when he passed. Even rationalizing a long, well-lived life does not help me miss them less.
If you love music, consider how lucky we are to have shared this age with such marvelous music from wonderful and creative artists. They were afforded the opportunity to make their mark during a time of speedy technological and economic evolution, all to our benefit. It is different now; the industry, the technology, the venues, and especially the listening public have all changed drastically from our youth. There is good and bad that follows those changes, but one thing we are very fortunate to have is the many ways to listen to the music we loved for as long as we wish.
---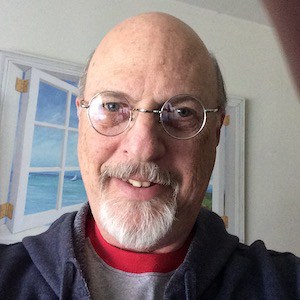 Larry P. Lefkowitz is a retired technical writer/editor who now teaches classes of other retirees at a local university. He also hosts a music program on an internet radio station.
---