New Addition to the Virginia War Memorial
| May 6th, 2020
Honoring more who gave their all
---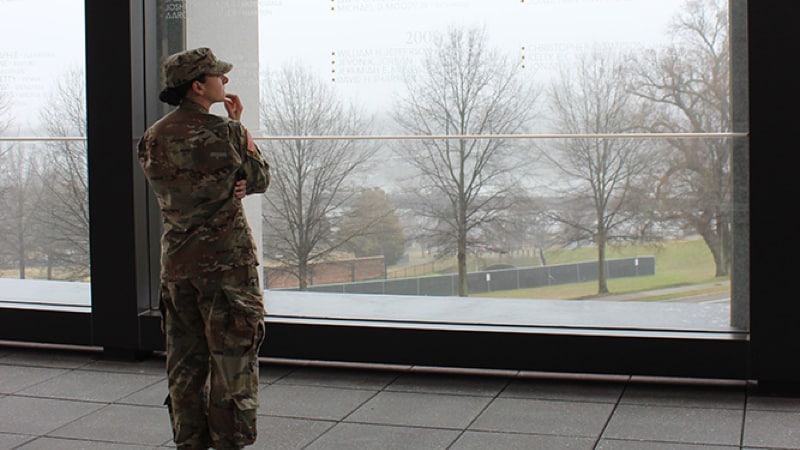 The Virginia War Memorial was established in 1950 to honor Virginia military men and women who gave their lives in the service of our nation in World War II. Names on the Shrine of Memory – 20th Century are etched in stone and glass, also recognizing the hometowns of the deceased. The memorial has expanded to recognize subsequent wars: Korea, Vietnam and the first Persian Gulf War. This year, it expanded and added another memorial, reflecting the first.
The new Shrine of Memory – Global War on Terrorism and Beyond honors those killed in Iraq, Afghanistan, Lebanon, the Pentagon and other locations throughout the world. The Shrine of Memory was dedicated on Feb. 29, 2020, on the 64th anniversary of the original dedication, held on Feb. 29, 1956.
During the expansion, the Virginia War Memorial also added the C. Kenneth Wright Pavilion. This houses a new exhibit gallery; the Virginia Medal of Honor Gallery; an auditorium and lecture hall; a veterans' art gallery; and a long-distance learning studio, as well as a new underground parking garage and deck.
Interior spaces have been closed during the period of social distancing to combat the coronavirus pandemic, but exterior spaces remained open.
The Virginia War Memorial overlooks the James River Valley in downtown Richmond, for an expansive view of downtown.