New Local Breweries
| August 17th, 2016
It's been a sudsy summer south of the James, one brewery opening in Chesterfield and two in Petersburg.
---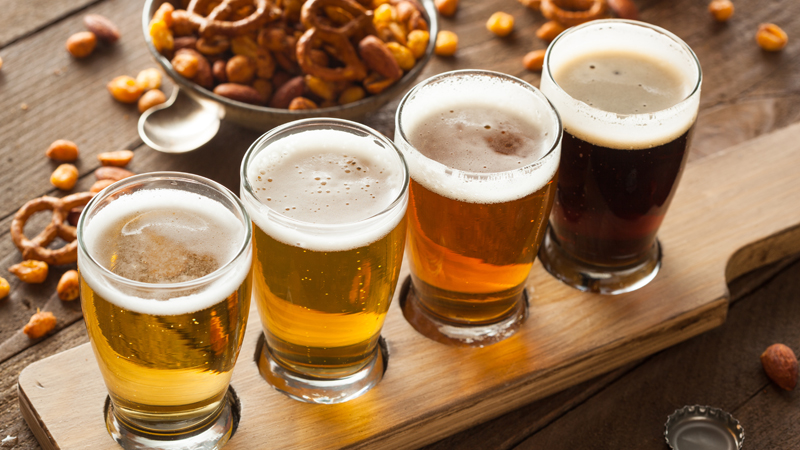 It's been a sudsy summer south of the James, one brewery opening in Chesterfield and two in Petersburg.
Steam Bell Beer Work's June kickoff tapped out 50 kegs the very first day, selling out of five beers. The first production brewery in Chesterfield (joining brewpub Extra Billy's in Midlothian), Steam Bell offers a variety of styles, from easy drinking and approachable to bursting with complex flavors, such as the peppery Grisette saison, Liège maple-vanilla tripel, tiramisu stout and smoked honey braggot.
Trapezium Brewing hit the ground running in an old brick icehouse, opening with plenty of beers pumped out of their 30-barrel brewhouse and with brick-oven pizza prepared in-house. The bi-level taproom and spacious courtyard provide plenty of seating. You'll also find Trapezium's Lucky beers around town. Look for Lucky 75 Lemon Honey Ginger (can you say "summer"), Lucky 27 session IPA (full of hops but low in ABV) and Lucky 70 Strawberry Blonde (naturally beautiful).
Next to open was AMMO Brewing, where art surrounds you, outside and in. Founder and brewer Terry Ammons comes from a professional design background, including architecture and exhibit design, and his creativity and attention to detail are apparent in his taproom, beer gardens and brews. Look for creative beers such as Crater Hop Bomb (11.5% ABV, almost a barleywine), White Wheat Gose and Rosemary's Baby herbed saison. 235 N. Market St., Petersburg.
Two more breweries are slated for an August opening – Three Notch'd RVA Collab House and Kindred Spirit Brewing (Aug. 27).
In Scott's Addition, Three Notch'd RVA Collab House has its roots in Charlottesville. Since the original brewery, it has expanded to small-batch brewing and taproom in Harrisonburg and the Richmond satellite location. The cozy location will highlight small batches of beer brewed as "collaborations" with other businesses – including one with BOOMER magazine!
A cutting edge brewing system will be pumping out beer from Kindred Spirit Brewing. You may have already enjoyed some of their beers at events around town – Headspace IPA, Paid in Full double IPA or Orange Dream, a dreamy cream ale with hints of orange and vanilla, sure to become a crowd favorite. For BOOMER's complete listing of area breweries, click here.