Nonprofit Charity Spotlight: Richmond Flying Squirrels Charities
| March 26th, 2015
Lisa Schaffner spotlights the nonprofit organization
---
I must admit. The dead of winter is not when I typically think of baseball and the Richmond Flying Squirrels.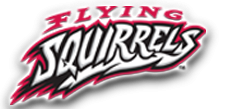 But my good friend, Todd "Parney" Parnell, is here to set me straight. The Flying Squirrels are in full swing for baseball season and for Giving Back to our community.
"We wanted a vehicle that can be really active 12 months a year. From the moment we arrived in town, we didn't want to be just a baseball team. We wanted to be important year-round. This is a way of doing that," explains Parnell, Flying Squirrels vice president and COO.
"This" is the Richmond Flying Squirrels Charities, a 501(c)(3) tax-exempt nonprofit organization unveiled by the Major League Baseball AA team last season. Its goal is to support kids and baseball: First up, working with Richmond Parks and Recreation to renovate 12 Richmond City youth baseball facilities. "Right now we felt the need is in the inner city to do work for improving Little League baseball fields and building new dugouts. That's tangible impact, tangible improvement," exclaims Parnell. "In another two years, there could be another need."
The Flying Squirrels Charities inaugural fundraising event, The Smooch-A-Pig Campaign, raised nearly $50,000 in 2014. The money will fund six dugouts the Squirrels plan to start building soon. "And once the summer comes," Parney adds, "we'll be able to take the [Squirrels] players over to the fields."
For the 2015 season, expect a ramped-up Smooch-A-Pig Campaign to significantly add more dollars to the Squirrels Charities. Ten local celebrities, including businessmen, community leaders and athletes, will again compete to raise funds, with the winner – and we use that term loosely – smooching Parker the Rally Pig at home plate before a game.
"Last year, it was so new to the community that it was a shock factor. We expect significant groundswell for Year Two," says the Squirrels head cheerleader. "It's different. It's fun, but yet impactful. That's the Richmond Flying Squirrels in a nutshell."
Contributions raised at the team's other annual events, such as the Hot Stove Banquet in January and June's Turn Left Golf Classic, will also support the Flying Squirrels Charities.
You can check out the full list of youth facilities the Squirrels plan to renovate at SquirrelsBaseball.com: Click "Community" and choose "Flying Squirrels Charities."
You can also visit smoochapig.com to view this year's celebrity fundraisers.
"We aren't even at the tip of the iceberg," Parney promises. "The Flying Squirrels Charities will grow exponentially, and it will grow because of our tremendous fan base."
WANT TO VOLUNTEER WHERE YOU ARE NEEDED?
ORGANIZATION: RICHMOND FLYING SQUIRRELS CHARITIES
HOW IT HELPS: renovate 12 Richmond City youth baseball facilities
HOW YOU CAN HELP: support Smooch-A-Pig fundraising event
WEBSITE: smoochapig.com or SquirrelsBaseball.com
CONTACT: Megan Angstadt, community relations director, at 804-359-FUNN (3866) or Megan.Angstadt@squirrelsbaseball.com
ORGANIZATION: JDRF CENTRAL VIRGINIA CHAPTER
HOW IT HELPS: global organization (with local chapter) focused on improving the lives of those with Type 1 diabetes and finding a cure through research
HOW YOU CAN HELP: volunteer at one of several annual events
WEBSITE: centralvirginia.jdrf.org
CONTACT: Katie Ferguson, development manager, at 804-254-8014 or KFerguson@jdrf.org
ORGANIZATION: VIRGINIA COMMONWEALTH UNIVERSITY MASSEY CANCER CENTER
HOW IT HELPS: provides research, prevention and control, patient care and education for cancer patients and their families
HOW YOU CAN HELP: volunteer with patients or at one of more than 60 fundraising events
WEBSITE: massey.vcu.edu
CONTACT: Fill out online volunteer registration or call 804-828-1450 or -1451