Old Towne Petersburg Boom-ers
| July 26th, 2017
Bringing new life to the city
---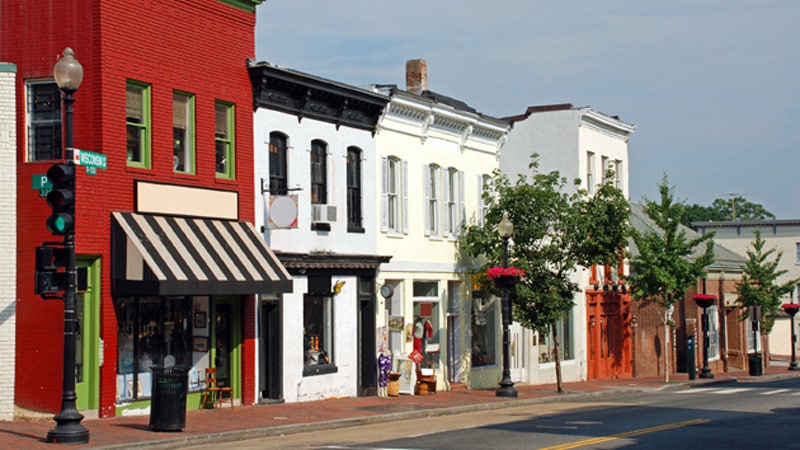 A couple of fledgling businesses in the same block of Petersburg's Old Towne district show you're never too old to try something new.
One is a coffee shop operated by a retired hospital secretary. The other is a small neighborhood grocery run by a relocated metro-Richmond caterer.
Both are signs that the boomer generation is injecting a fresh dose of vitality into Old Towne, a historic section of Petersburg that relies heavily on tourism.
"I have three employees – me, myself and I," Liz Walker, owner of Perks Coffee Shop at 8 W. Bank St., said in early April. "But if I keep having days like the one I had last Saturday, I'm going to have to get somebody else in here. It was fantastic!"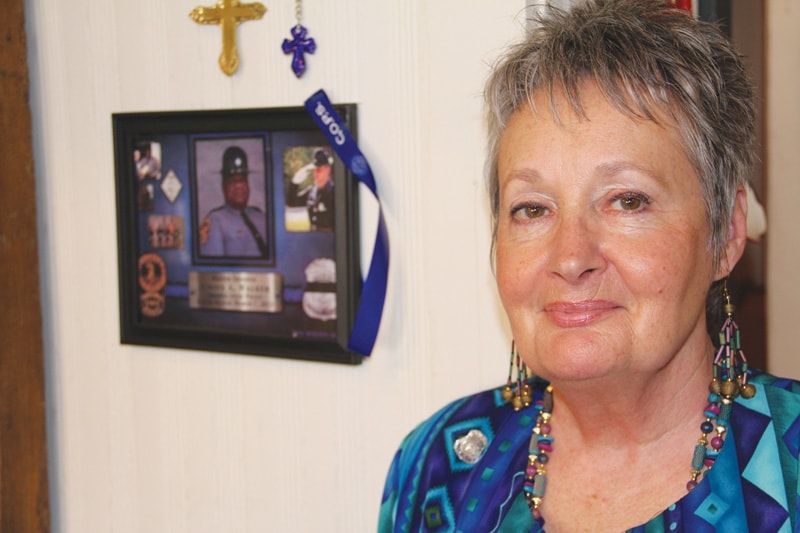 For Walker, running a coffee shop in Old Towne is fulfilling a dream, although one that was sadly preceded by a devastating nightmare. Her husband, Virginia State Master Trooper Junius Walker, was shot to death four years ago on Interstate 85 in Dinwiddie County, where the couple lived.
Trooper Walker's photo graces a wall of the brightly colored shop, which is dominated by yellows and blues. The business opened in April 2016 in a 300-year-old 1½-story brick structure within sight of the historic Siege Museum. She built the business "out of his ashes," Liz Walker said. "I feel like I honor him every day."
Perks is a fitting name for the shop: Liz Walker is the word "perky" come to life. She's cheery, talkative and overwhelmingly positive about Old Towne, its patrons and her fellow business owners. Look, she said, there's Gloria Leake at the Upholstery Workshop, Paula Mims at At the Globe, Victoria Revilla at The Jury's Inn, Gwen Cooper at Second Hand Rose and Andrea Huntjens three doors from Perks at Petersburg Provisions. "All women, all boomers and all operating businesses here. And we're excited!"
Indeed, in a city long beleaguered by financial woes and poor management, Old Towne is showing some sparkle.
Between 2015 and 2017, more than two dozen businesses opened in Old Towne, said Michelle Peters, the city's economic development director.
Developers Alexander "Sandy" Graham and Tom Wilkinson poured nearly $2 million into renovating the 1879 building [of the former Farmers Market Restaurant & Bar] and lured renowned Richmond restaurateur/chef Frits Huntjens to oversee its operations.
Huntjens brought to Petersburg not only his expertise, but also his wife, Andrea, a caterer who fell in love with Old Towne and decided it needed a neighborhood grocery. The couple moved to Petersburg and last September opened Petersburg Provisions, an upscale grocery located in an 1814 building at 16 W. Bank St. that faces the Siege Museum.
"Buy the luxuries," a sign urges customers. "The necessities take care of themselves."
The store features Virginia-produced ice cream, milk, cheeses, soap and honey. You can also find gluten-free dog treats, made in Mechanicsville.
Andrea Huntjens has been spending much of her time working to help reopen the Siege Museum, a National Historic Landmark that closed in November 2015 for renovations. A Greek Revival-style structure built in 1841, it is considered a classic example of a 19th-century market hall. In recent years, it housed displays of life in Petersburg during the 10-month siege of the city by Union forces between June 1864 and April 1865.
They are hoping the museum will be ready for the public by July 4.
"It's across the street," Andrea said with a smile, "so it's a win-win, for the city and for me."
– – –
Enjoy other tastes of Petersburg from Boomer: the best spots to eat and drink in Petersburg and the father-son duo at Walton Gallery.
---
Ed Kelleher, a veteran of 3½ decades in newspaper journalism, is a Richmond-area freelance writer.