Tea and Beer?
March 28th, 2018
Owl's Brew Radlers
---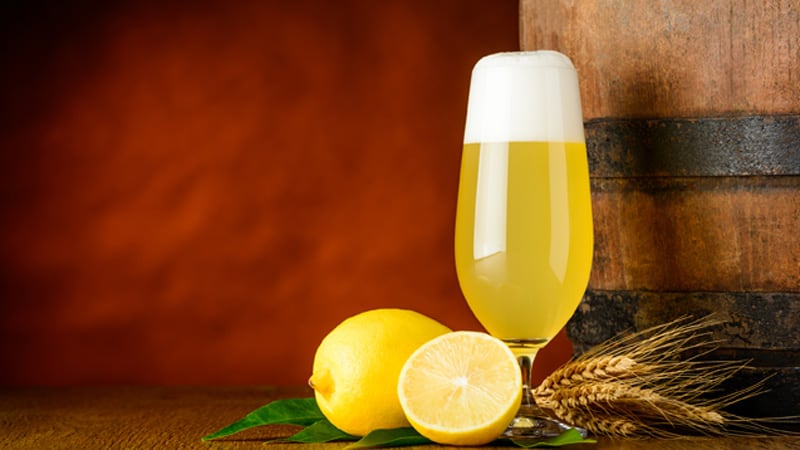 Beer and tea seem like an awful pairing, like seating Emily Post and Homer Simpson side-by-side at a dinner party. But two women, Jennie Ripps and Maria Littlefield, seem to have found some very quaffable ways to blend the two. They drew inspiration from the radler, a German drink that originally blended beer and lemon soda during a 1922 biking event in Bavaria.
Owl's Brew offers four balanced blends of tea and other natural flavors to create easy-drinking potions that are refreshing and low in alcohol. The ones I tried hinted at their beer ancestry, and though I'm not a fan of tea, these radlers tasted of tea but still played well on my palate. They were neither tannic nor bitter.
That's My Jam is a balanced blend of organic Darjeeling hibiscus tea and an amber ale, with strawberry and citrus in the background and just the right touch of sweetness. Very drinkable, in taste and ABV, at only 3.8%.
Wicked Watermelon blends a wheat beer (for a touch more acidity) with the eye-opening freshness of organic white tea and a fruity back note – not obvious are the pomegranate or watermelon, but reminiscent of a summer day.
Other blends include The Blondie, marrying wheat beer with organic English breakfast tea, lemon peel, lemon and lime juice; and Short and Stout, a seasonal brew (October through March) of stout and organic chai spices, coconut and pineapple.
Discover where in Virginia you can pick up your Owl's Brew tea radlers at OwlsBrewRadler.com/home.