PBS Film Spotlights 'The First Official Thanksgiving'
| October 13th, 2016
Virginia claims to initiating this traditional celebration
---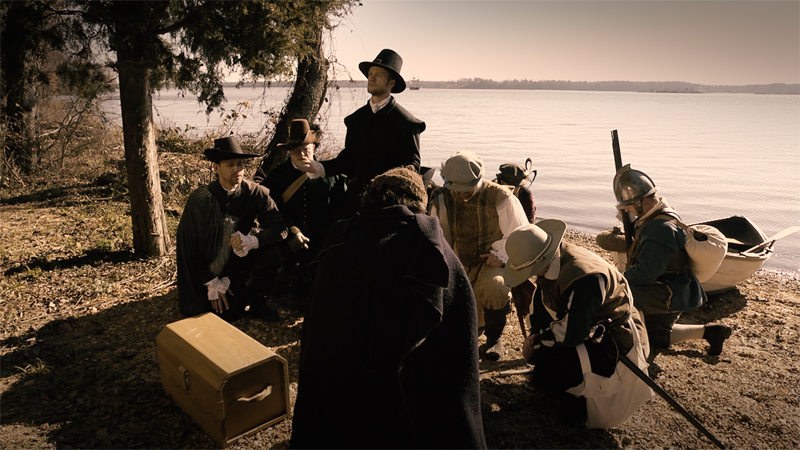 When I think of the first Thanksgiving, my mind immediately goes to the day the colonists and Native Americans gather to share a meal at Plymouth Rock in 1621. But one locally produced film focuses on the claim that the original Thanksgiving occurred here in Virginia at Berkeley Plantation.
"The First Official Thanksgiving" documentary shares the story of Captain John Woodlief leading a group of 35 English settlers to America. According to a statement from the Community Idea Stations, a Virginia media company that includes Richmond and Charlottesville public broadcasting radio and TV stations, the early settlers landed at the site of what became Berkeley Plantation in 1619, and celebrated their success more than a year before the Pilgrims settled at Plymouth.
The documentary premiers on WCVE/WHTJ PBS on Oct. 27 at 9 p.m. and then airs again on Thanksgiving Day at 8 p.m.
"It's important to tell the story to set the record straight," says Graham Woodlief, a descendant of the captain and the movie's co-executive producer. He explains that educating people about this story would help Virginia "get its rightful recognition for this historic event."
Woodlief, as president of the nonprofit Virginia Thanksgiving Festival, promotes this account of the first American harvest-time celebration and educates the public on it. He first presented the idea of a documentary to WCVE PBS in hopes of educating more people about what he believes is the story of the very first Thanksgiving.
WCVE producer and director, Paul Roberts, says he was drawn to work on the project because he feels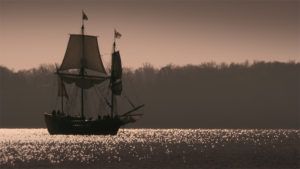 the documentary shows human behavior during that time. Roberts explains that many groups of settlers hopped in a boat and sailed off to America, often encountering storms on their way, and this movie conveys the story of one group's experience.
This specific story has been known for some time; however, Roberts says, "It was forgotten for a long, long time… It's just an interesting story to find out basically how we got to where we are today." He adds, "It's just one instance of how we got to where we are today, but it's all those instances put together that culminated into our modern life."