Pets and Travel: Tips and Advice
| May 9th, 2023
Whether your buddy is tagging along or staying behind
---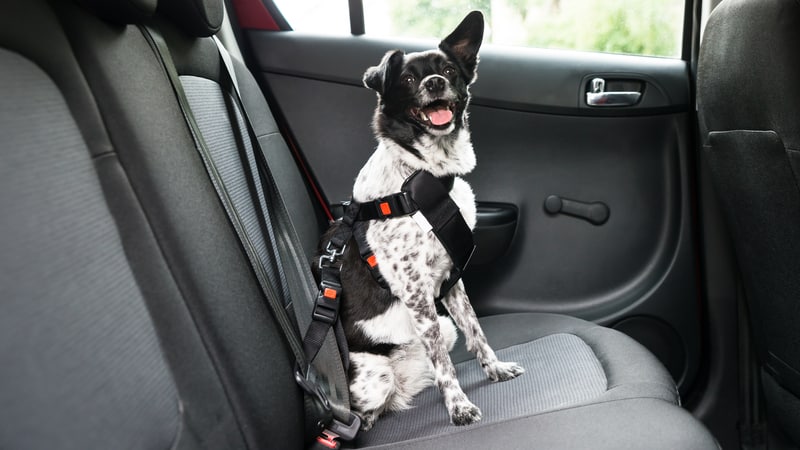 Whether you're traveling with pets or leaving them behind, these pets and travel tips from veterinarian Dr. Lauren Pastewka can help ensure a healthier, happier pet.
---
With summer approaching, many families are in the midst of planning their summer travels. Along with needing to plan the details of their vacation, pet parents have another task on their plate – to find a solution for caring for their pet while they are traveling.
There are many options for pet parents looking to find a safe and reliable place for their pet while they are on vacation. If pet parents are traveling somewhere pet friendly, they may choose to take their pet with them. If not, they need to find care for their beloved pet.
Tips for pets and travel time
No matter what option pet parents choose, there are a few things to keep in mind while planning your summer travel:
Pack essentials
No matter where your pet is going, pets need to have the essentials such as their food, medicine, treats, toys, leash, collar, and any required health certificates or veterinary records the destination may require. If you are bringing your pet along with you to travel, take water and something for them to drink from. If your pet has a favorite toy or blanket, bring the item with you to keep them comfortable.
If you plan to board your pet during the summer, remember to make a reservation ahead of time, especially as the summer is a busy travel season. Be sure to check your pet's health records at least a month in advance of your travel to ensure appropriate time for any updated vaccinations or veterinary visits they may require ahead of their stay. Provide the boarding facility with all the information they need to know about your pet, including any dietary restrictions, medications they take and how often to administer, and any health concerns they may have. When packing up your pet's supplies for a stay at a boarding facility, make sure to label your pet's things with their name and provide any medications in the original prescription bottle with clear instructions to ensure nothing gets lost.
---
Tips for traveling with cats in a car
---
If you are traveling by car with your pet, be sure to have something for them to travel in such as a crate or a car seat or harness designed for pets. When flying, be sure to have your pet in a carrier that is approved by the airline and meets the requirements. Call your airline well in advance of travel to check on required health paperwork you may be expected to provide.
Ease separation anxiety
Separation anxiety is not uncommon among many pets, especially dogs. Before you plan to be away from your pet for an extended amount of time, start with a short period of time away from them. If you plan to board your pet for a week, perhaps try sending your pet to daycare at the facility, if it is offered, to help get them adjusted to being away from you. This also allows you as the pet parent to see what the location looks like, as well as help make your dog more comfortable with the people and the place before they stay there for an extended amount of time.
When dropping your pet off at daycare or to be boarded, don't make a big deal about leaving them. Try to remain calm and as if everything is normal to help them remain relaxed. The same goes for picking up your pet – although they will be excited to see you, remain composed and calmly greet them.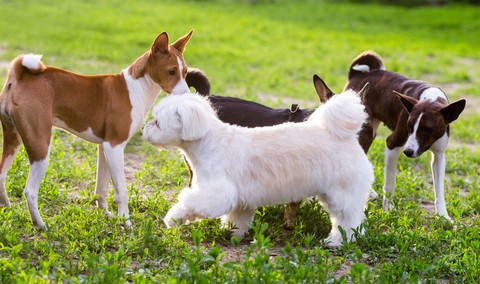 One way to ease your pet's separation anxiety is to keep them on a consistent schedule. If you are planning to board your pet, let the staff know what your pet's usual feeding and exercise schedule looks like. Exercise is also a great way to tire out your pet, leaving them more relaxed and less stressed. This is a benefit of boarding your pet if the facility offers exercise and playtime that will help to reduce any feelings of anxiety.
Ensure they are up to date on vaccinations
When boarding your pet, or traveling with them, it is important they are up-to-date on all vaccinations and have taken medication to protect from fleas, ticks, and parasites. Many times, it is required for pets to have updated vaccinations if they are going to be around other animals. If you are planning to bring your pet along for your travels, you may need to have their vaccination records with you, as hotels or airlines may require those records in order for your pet to accompany you.
One perk of boarding your pet at a location that also has a veterinary care offering, such as Pet Paradise, is that your pet can receive the vaccines they need and get their regular checkup all during their stay. This benefit can be very helpful to busy pet parents as they can take care of all of their pet's needs during their stay.
Summer vacation should be fun for both you and your pet. Following these tips and advice will help make your travel more enjoyable and relaxing.
---
Dr. Lauren Pastewka is Chief Veterinary Officer of NewDay Veterinary Care at Pet Paradise. Pet Paradise is a comprehensive pet health care provider of overnight boarding, resort-style day camp, professional grooming and NewDay Veterinary Care. Dr. Pastewka leads 30 NewDay Veterinary Care clinics and teams, conveniently located in Pet Paradise resorts nationwide. For more information, visit petparadise.com.