5 Reasons Why You Should Pick Punk Leather Jackets
March 31st, 2022
---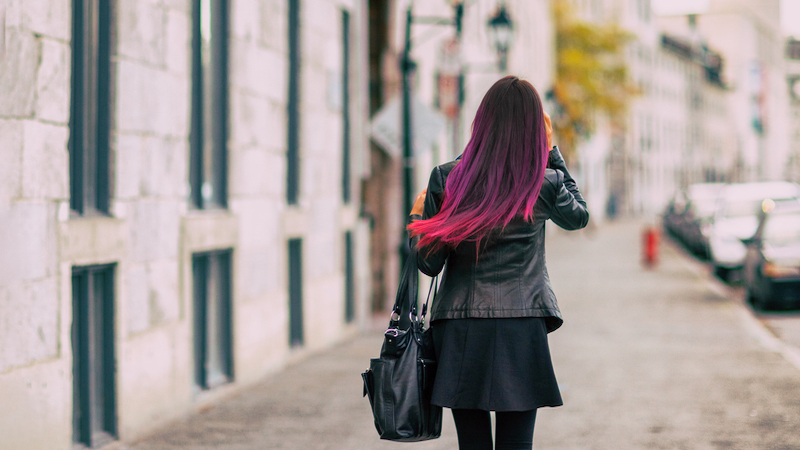 Leather jackets are the coolest fashion pick that gives you a bold, funky and elegant look. Initially, the leather jackets were worn to keep oneself warm and comfortable during cold weather. But slowly, it became a fashion symbol and the topmost pick of musicians, bikers, street dancers, and artists. The most famous among all leather jackets were the punk leather jacket.
The punk leather jacket fashion was incredibly popular during the '70s. A leather jacket adorned with spikes or patches full of statements is blend of a classic as well as modern. It wasn't just a jacket to wear on top, rather it was a way to express oneself, one's emotions, and desires. It became an identity and a whole new informal uniform, especially for music bands and bikers.
What are punk leather jackets?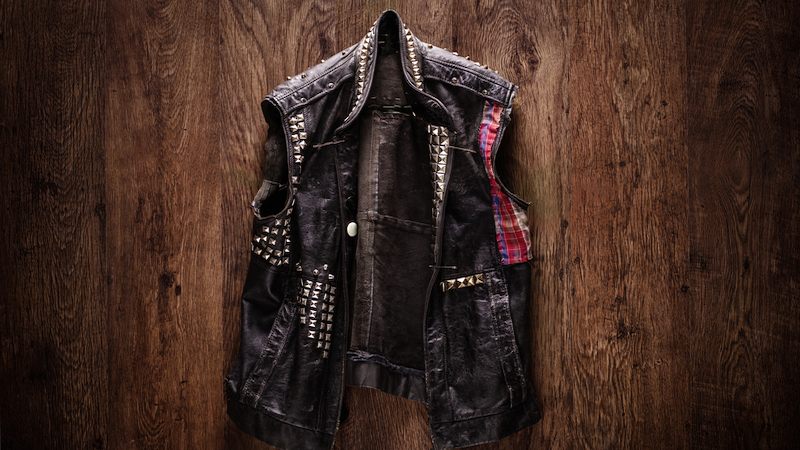 Punk leather jackets are jackets studded with spikes, bolts, and other metalwork on the exteriors. It can also have big patches on it, which are either glued or stitched. The patches usually have some statements, messages, or slogans written on them and this is what gives them a distinctive fashion piece.
After getting to know what punk leather jackets are, we will now check out 5 reasons why you should pick punk leather jackets for yourself:
1. It's a symbol of revolution.
Punk leather jackets are a symbol of revolution. It's a symbol that echoes breaking free, holding a positive attitude, and ones' outsider status. After all, the wearers of punk leather jackets have their own cult.
No matter how old you are, a punk leather jacket can give you a dazzling look. You can customize your jacket by getting different messages or quotes printed on it. For instance the most trendy of all is, "Nirvana, Nevermind, I want to break free, and Blonde". You can also get a photo of your favorite band, political icon, or even god printed on it.
2. It gives you a funky look.
Every wardrobe is incomplete without a punk leather jacket. Even if your cupboard doesn't have much space, you should try to make some for these cool funky jackets. It has been found that punk leather jackets are becoming the most searched fashion piece on the internet. It's a fantastic way to exhibit your rebellious spirit.
If you're still wearing those plain and preppy jackets, then you must try swapping with punk leather jackets.
3. It's easy to maintain.
Although punk leather jackets are quite expensive, they are easy to maintain if you follow certain guidelines. For instance, hang them properly to prevent any wrinkles or creases, condition them using a leather conditioner and read the wash care label on your jacket carefully, for knowing the dos and don'ts.
4. It has a hell of a lot of variety.
Punk leather jackets come in a great variety that can blow your mind. For example, you can make your choices with a rivet decorated jacket, rock stud belted moto jacket, asymmetric zip punk leather jacket, and so on.
You can get them in different colors and sizes. If needed, you can also customize your jacket.
5. You can wear them on any occasion.
Punk leather jackets can help you get ready for any occasion. Be it a birthday party, casual outing, office party, rock show, or motorcycle riding, you can wear them anytime to look stylish.
For bike riders, punk leather jackets are body armor, as it protects them from cold breeze and injuries. Also, it's both a fashion and style statement that helps them to catch the limelight.
If you are going to the office, a punk leather jacket can help you to create a casual business look. Business casual falls somewhere between formal and casual wear. Instead of wearing those old and boring suit jackets, you can wear a punk leather jacket and pair it with a shirt, trousers, and casual shoes.
Punk leather jackets are even a good-to-go option for evening parties or dates. Why always stick with those tight-fitted white shirt, black suit, and tie that makes you feel more uncomfortable and conscious? A punk leather jacket on the other hand offers you comfort, and durability without compromising on look.
You can also wear a punk leather jacket if you're planning to go to a music concert or a street dance show. It will make you feel as if you belong to that cult. You can simply pair it with a tee, ripped denim jeans, and sneakers. Your hidden rocky edgy side will surely be revealed out of it.
Conclusion
Punk leather jackets can never go out of style. It was and is here to stay for a long haul. It gives you an aesthetic look. With a punk leather jacket, you wear confidence, you wear attitude, you wear freedom and you wear style. A punk leather jacket is a way to assert your personality, views, ideology, and emotions. Just try wearing it, and see how many heads turn back to see you.
---