Picking a Kentucky Derby Winner – Or Not
| May 2nd, 2022
Don't do as I do
---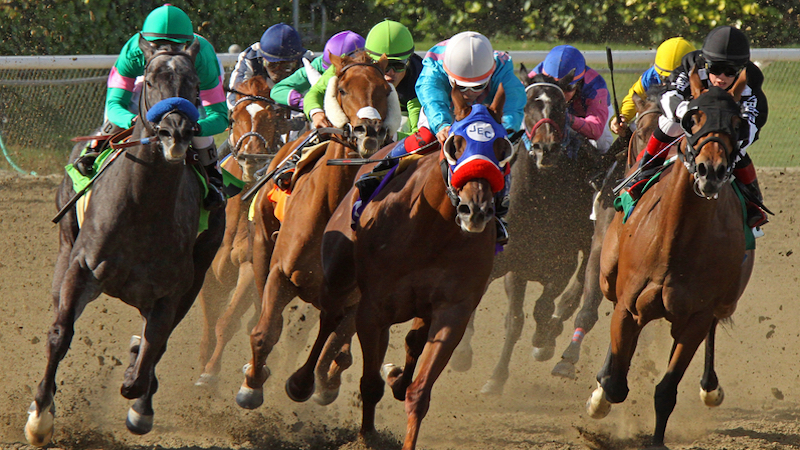 Horse racing fans devise their own systems for picking the Kentucky Derby winner. My predictions for the famous May event are based solely on names – I completely ignore form, pedigree, jockey, or trainer, and have the losers to prove it going back a decade.
Take the 2012 field. Since the 138th Kentucky Derby fell on Cinco de Mayo, that seemed a clear sign to cheer for "El Padrino" which is Spanish for godfather. But he didn't exactly lead the mob around the 1.25-mile Churchill Downs track. Coming in a disappointing 13th, he must have been wearing cement horseshoes.
When the Chelyabinsk meteor exploded over Russia in February 2013, this seemed a celestial sign to get behind "Falling Sky" that year. Behind was right. He cratered – 19th place in a field of 19.
Early in 2014, there was a story concerning a preacher who absconded with church funds. So how could I overlook "Vicar's in Trouble" when May came around? Alas, the horse didn't have a prayer, cantering in last place.
The following year, I felt sure cheeky "Upstart" would be true to name and bring the elite favorites down a peg or two. Alas, he never really started up. Lacking horsepower, he strolled in once more – you guessed it – last.
As a film lover, I couldn't overlook "Oscar Nominated" in 2016. But just like the lack of racial diversity amongst the Hollywood nominees that year, my selection was also snubbed and awarded 17th place.
"Fast and Accurate" seemed an encouraging choice for the 2017 race but was evidently misnamed. After staggering in 17th, again, the gray colt should have been entered as "Slow and Doubtful."
Being fond of classical music, "Mendelssohn" sounded good in 2018. Throughout the race, however, his movement was clearly Adagio rather than Allegro – another dismal last-place finish.
What about "Gray Magician," I wondered in 2019 – surely he could do the trick? He did – but it was a disappearing act from the head of the pack, eventually reappearing in last place.
As a resident of the South, I picked "South Bend" in 2020. He went south all right, and I went around the bend watching him amble home at the tail end.
Reminding me of the HMS Medina, a British M-class destroyer from the early 1900s, I felt confident "Medina Spirit" would sink the competition in 2021. But he failed to even launch – a disqualified disappointment.
Which brings me to this year's Kentucky Derby winner pick. At the time of writing, 30 horses were listed as possible contenders for the 2022 event, a list to be eventually whittled down to a field of 20 based on points amassed from races leading up to the Derby. "In Due Time," high on the list, is my obvious selection and surely a sign my time has finally come this year. Just don't bet on it.
---
Nick Thomas teaches at Auburn University at Montgomery, Ala., and has written features, columns, and interviews for many magazines and newspapers, including many in the Boomer nostalgia and humor departments. See www.getnickt.org