What's Booming: Planes, Museums, and Eating Local
October 2nd, 2017
---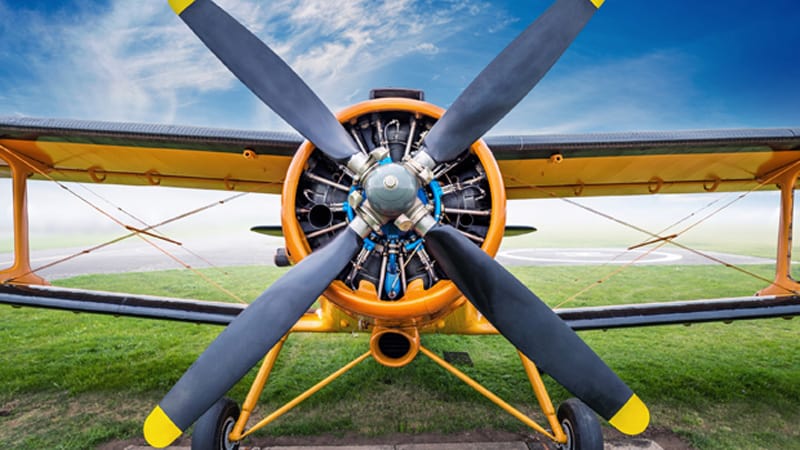 Barn Appetit: as farm-to-fork as you can get. Fresh, locally farm-grown food to make you feel clean and local craft libations to make you feel giggly. Friday, Oct. 6 at 6:30 at the Meadow Event Park. And the 2017 Blue Ribbon Craft Beer Fest, where you can enjoy unlimited tastings of beers from around Virginia, including many not available in Richmond. Saturday, Oct. 7, 2 to 7 p.m. at the Meadow Event Park.
They say freedom isn't free, but Freedom Friday at the Black History Museum is. Enjoy the museum's permanent exhibitions, including Reconstruction, Jim Crow, and the Civil Rights; all of the featured exhibits are included too! Friday, Oct. 6 from 5 till 7 p.m. at the Black History Museum.
The Magnificent Midlothian Food Festival is one of those events that makes my job super easy, because all of the information is in the title. It's a festival! With food! In Midlothian! And yes, it's magnificent! Saturday, Oct. 7 from noon till 6 p.m. at Westchester Commons.
Did you know Jackson Ward used to be the heart and soul of Richmond's African-American community? Did you know it used to be considered the Harlem of the South? Did you know it still exudes history and culture in its streets and sidewalks and beautifully painted murals? And did you know the Jackson Ward 2nd Street Festival honors and remembers all of that amazing historic culture? Oct. 7-8 in Historic Jackson Ward.
The Military Aviation Museum at Virginia Beach is taking their biplanes and triplanes out for a spin this weekend, and they want to show 'em off during their WWI Military Air Show. Check out those antique aviation mobiles from WWI during the annual airshow, complete with live music, food, beer, and free museum admission! Oct. 7-8 at the Military Aviation Museum.
Whether you want some design ideas for your own home or you just like seeing what creative people can come up with, the Annual Parade of Homes is back! And they're expanding their repertoire of 55+ active communities! In fact, we've got the scoop right here. Every Saturday and Sunday in October from noon to 5 p.m.
And it wouldn't be a weekly event calendar in the fall without some wine festivals. Four, to be exact. Check out our write-up here.