Problems with Pay and Gray for Hollywood Women
| March 14th, 2019
Are aging actresses reaching equity?
---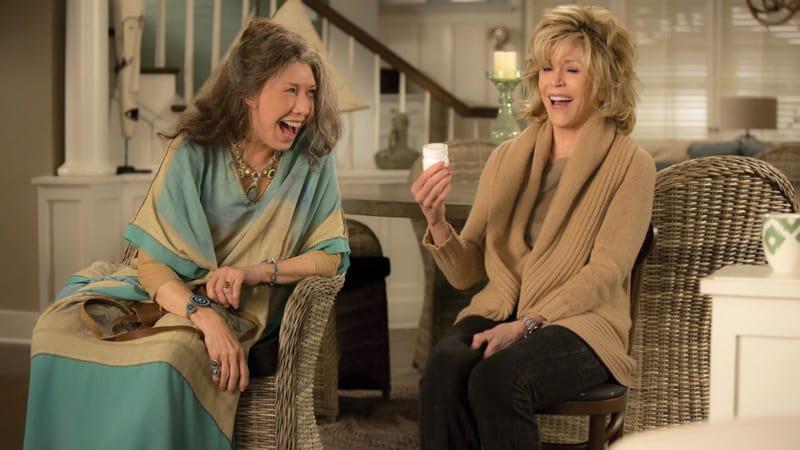 Shortly after the 2015 debut of their chummy Netflix sitcom, "Grace and Frankie," Jane Fonda and Lily Tomlin joked during a press event that they – the stars and executive producers of the show – were receiving the same pay as co-stars Martin Sheen and Sam Waterson.
"The show is not 'Sol and Robert,' it's 'Grace and Frankie,'" Tomlin said, invoking the names of the show's male characters.
The backlash was swift and public, and a petition protesting the wage disparity garnered more than 200,000 signatures.
While Fonda, 81, and Tomlin, 79, later contended that the comment was made somewhat in jest, they nonetheless picked up a back-end deal to enhance their salaries.
But still, two titans of entertainment were forced to battle for economic equality, indicating that while Hollywood might be improving in attempts to cast older actresses in plum roles, studios continue to be unwilling to write them the same checks as their male counterparts.
"It's partly sexism, but there's this industrial practice of billing – people who are more famous get top billing. It might be unfair, but that's how the business works," said Emilie Raymond, Ph.D., a history professor at Virginia Commonwealth University who has researched Hollywood and politics. "But with ['Grace and Frankie'], the women have way more screen time, they're producers and I think Jane and Lily are more famous than Martin Sheen and Sam Waterson. The only thing I can think of is that [higher pay] was the only way they could get [the actors] on the show."
What has made Grace and Frankie an endearing hit (its fifth season debuted on Netflix in January) is its topicality and shrewd humor. Even with the actresses' pay dispute, the fact that a show boasting two senior leads has found such cross-generational appeal is cause for celebration.
In 2017, Fonda told The Washington Post, "I left the business at age 50, and I came back at age 65. It's been an unusual situation to re-create a career at that age. But ageism, unfortunately, is still alive and well. And one of the things that Lily and I are proud of – and want to continue with – is showing that you may be old, you may be in your third act, but you can still be vital and sexual and funny … that life isn't over. Even when I was younger, I wanted to give a cultural face to old age."
A WIDER ANGLE
Though the roles might be familiar – Fonda also starred with peers Diane Keaton, Candice Bergen (herself having returned to TV as "Murphy Brown") and Mary Steenburgen in 2018's late-in-life rom-com Book Club – the opportunities still exist.
"It has always been that young ingénues are pretty much finished by the time they exit their late-30s, so there would be this sort of long, fallow period during which they did not work because studios and lawyers and managers did not know what to do with them," said veteran journalist and media analyst Deborah Wilker, who writes about the entertainment industry for The Hollywood Reporter and Billboard magazine. "So while you do see many older actresses gainfully employed, they are still often boxed into certain roles – with the exception of those rare people like Sigourney Weaver who's going to be an action hero until she's 80."
Tomlin and Fonda waged an open crusade on inequalities, but, as streaming TV stars, they're still better positioned than their peers on movie screens.
In 2018, Forbes reported that the 10 highest-earning TV actresses earned a cumulative $168.5 million and actors, $181 million. The gap is minuscule compared with the film industry, where the 10 highest-paid actresses combined netted $186 million, compared with $748.5 million for the 10 top-earning actors.
"I don't know that there is anything particularly new going on that hasn't always been going on in one shape or another," Wilker said. "It's just that there's so much more content needed today [on TV] and it's helpful to hire familiar faces when you can."
Raymond agreed, citing multi-hyphenates Tina Fey, 48, and Shonda Rhimes, 49 – celebs who write, produce, direct and act – as examples: "We are living in this golden age of TV and alternatives to TV, and women are really taking advantage of it."
MORE THAN SKIN-DEEP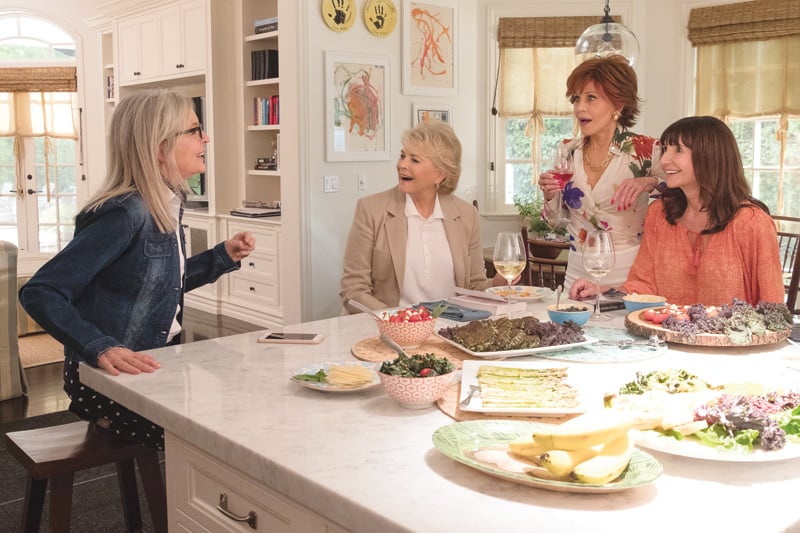 While the TV industry is offering half-hearted hope to remedy age and gender inequities, some of the most public airings of the salary imbalance between male and female movie actresses are tied to younger stars, suggesting that the problem isn't always attached to age.
After the 2014 Sony Pictures email hack, Jennifer Lawrence, 28, learned that she earned seven percent of the profits of American Hustle while co-stars Bradley Cooper and Christian Bale – who shared the same amount of screen time – were given 9 percent.
Last year, Michelle Williams, 38, was paid about $1,000 for reshoots of All the Money in the World when Christopher Plummer was tapped to replace Kevin Spacey after allegations of sexual harassment derailed Spacey's career. Williams' co-star, Mark Wahlberg, was compensated $1.5 million for the additional work. The argument was that Williams' contract required her to do reshoots, while Wahlberg's did not (the actor subsequently donated his entire salary to the Time's Up Legal Defense Fund).
These women are learning at relatively young ages the confrontations that will surely complicate and trail their careers. But they're also gleaning from their forebears the importance of creating their own success.
"I do feel like women in Hollywood themselves are making the call for female producers and women-driven stories," Raymond said, noting the accomplishments of Reese Witherspoon's Hello Sunshine production company, which has produced Oscar-nominated films Gone Girl and Wild and HBO smash, Big Little Lies, among other hits. "The age thing is becoming less of an issue. You see women of all ages in these different roles."
Then there are those such as Emmy-Grammy-Tony winners Bette Midler, 73, and Cyndi Lauper, 65, who achieved some of their biggest successes recently on Broadway – Midler with her first leading role in a musical in 2017's triumph, Hello, Dolly, and Lauper with 2013's Kinky Boots, for which she composed the music and lyrics.
"These people who manage to work and last forever do a great deal of unconventional thinking and risk taking. They keep their horizons very broadly open as they age as opposed to what most people do – narrow their worlds as they age," Wilker said. "These people do not do that. That's the vital lesson. Also, they never take 'no' for an answer."
---
Melissa Ruggieri, for 14 years a columnist and pop music critic for the Richmond Times-Dispatch, now covers music and entertainment for the Atlanta Journal-Constitution.