Q&A: Arlo Guthrie
| December 27th, 2015
The iconic folk singer on his upcoming show in Richmond.
---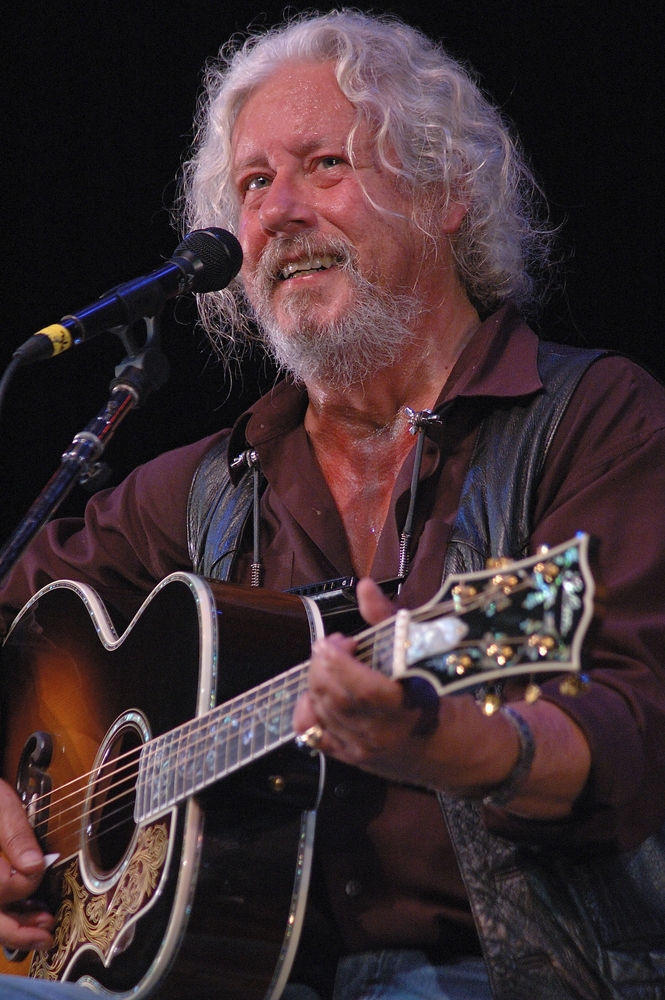 Singer-songwriter Arlo Guthrie, who will be at the Camp Concert Hall in the Modlin Center for the Arts on Jan. 30 and 31, would have been an icon anyway. The son of the legendary Woody Guthrie, he had hits with Steve Goodman's "City of New Orleans" and his own "Comin' into Los Angeles." He famously rhymed "pickle" with "motorsickle" in "The Motorcycle Song," plus he recorded what may be the best bluegrass version of a Beatles song, "I've Just Seen a Face."
But he became a legend in 1967 with an 18-minute song about getting arrested for littering and submitting to a medical exam after being drafted. Officially called "The Alice's Restaurant Massacree" and touching on all the themes of the '60s, it made him an anti-establishment star.
We caught up with Guthrie by email on what he is calling the Alice's Restaurant 50th Anniversary Tour (the original arrest was on Thanksgiving Day 1965).
WHAT SHOULD THE AUDIENCE EXPECT? WHAT SONGS OTHER THAN "ALICE'S RESTAURANT" MIGHT BE ON THE SET LIST?
Some of the other songs on this tour will be familiar to our friends – "City of New Orleans," "Comin' Into Los Angeles," etc. Aside from the songs we're doing, we'll have more multimedia than I've ever done on any tour at any time. It's a big deal.
YOU HAVE AVOIDED SINGING "ALICE'S RESTAURANT" AS MUCH AS YOU CAN. WHY DID YOU SHY AWAY FROM IT, AND WHY ARE YOU BRINGING IT BACK NOW?
I keep it off the setlist, except for the occasional 10-year anniversaries, mostly because it takes 20 minutes to do the thing.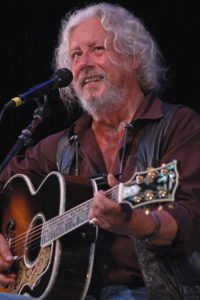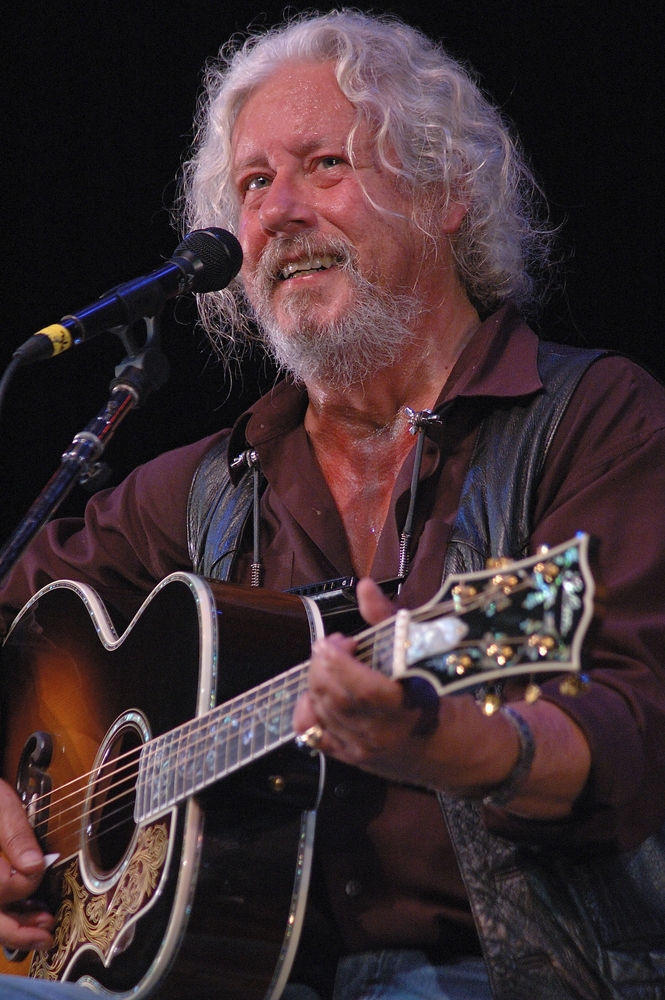 I SEE THAT YOUR BAND IS COMPRISED OF YOUR NEIGHBORS. IS THAT TRUE?
Friends and neighbors have been playing with me for a long time, one of the guys starting with me in 1975. There's an unusual amount of really good musicians in our area [western Massachusetts]. Could be the water.
WHAT IS IT LIKE TO HAVE YOUR CHILDREN PERFORMING ON THIS TOUR?
My son, Abe, has been the band director for decades because he's such a fine musician and skilled technically – aside from the fact that everyone likes him. My daughter Sarah Lee joined the tour because I was singing a little too much for my own good, losing my voice at times. So I asked her to help me out by opening the shows. She's just terrific and is building a following of her own as a result. But she's been doing this kind of thing for 20 years and I'm happy everyone is getting to see her do her thing.
YOU'RE PLAYING SOME OF YOUR FATHER'S SONGS ON THIS TOUR. DOES THAT HAVE ANY SPECIAL MEANING FOR YOU?
It's always been one of the things I've continued to do since the first day I walked out on a stage over 50 years ago. I love his songs, and his spirit is still coming through.
WHAT IS THE PLACE OF FOLK MUSIC IN THE MODERN MARKETPLACE? ARE MORE PEOPLE COMING TO HEAR IT? FEWER?
Folk music is the original social media. Since the dawn of time, people have been communicating through songs and stories. No new technology is likely to change that soon. Recorded music is only about 100 years old at this point, and folksinger/storytellers have been around since Day One. More and more young people are discovering how much fun playing music really is, and they can find out just about everything there is to know by listening to the folks who were around for the last 100 years. It's all there like a treasure.
ALICE'S RESTAURANT 50TH ANNIVERSARY TOUR
Modlin Center, University of Richmond
Jan. 30 and 31, 7:30 p.m., Tickets $25-50 – modlin.richmond.edu – 804-289-8980
Daniel Neman, food writer at the St. Louis Post-Dispatch, is a former movie critic for The Richmond News Leader and the Richmond Times-Dispatch. He is a regular BOOMER contributor.