Re-boot in Virginia's River Country
| May 3rd, 2019
Naturally restful
---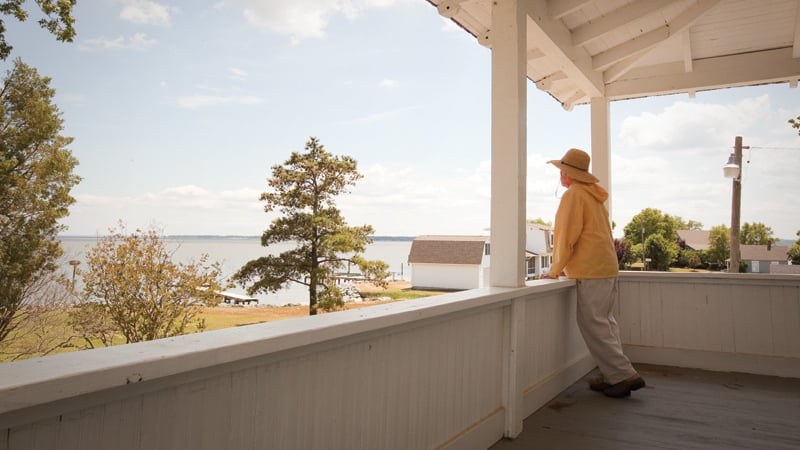 With so much to do in Virginia's River Country , on the peaceful coastal peninsulas, it can be tough to narrow down your options! American history, local history, culture, paddling and boating, nature-watching, winery-hopping – just to scratch the surface.
Boomer's suggested itineraries help match your interests with regional highlights, designed to hit a traveler's sweet spots in a tidy, comfortable geographic area – spend your time exploring, not driving – plus dining and lodging options to enhance your stay. Oh, and for you experience river country travelers, we've even uncovered some new gems (highlighted in green) worth adding to your list of favorite reasons to go back.
NOTES:
Some businesses and museums have limited hours, especially during the off-season. Be sure to contact establishments directly for updated information.
For experienced river country travelers, we've uncovered some new gems worth exploring (highlighted in green).
If you're an inexperienced kayaker, the region has several guides that can help. The waterways are calm (in most weather conditions). Give yourself a primer (or refresher) on kayaking before you had out.
OUR NATION'S EARLY YEARS
"Here a Lee, there a Lee, and everywhere a Lee, a Lee" – they're practical-Lee everywhere. The Lees of Old Virginia were among the cast of 1776, the musical, and at the signing of America's Declaration of Independence. Visit the Lee family plantation home and other sites along the Potomac River that 18th-century American leaders called home.
In 1717, Thomas Lee purchased property on the banks of the Potomac that became home to numerous influential Lee family members. At Stratford Hall, Stratford, you can tour the house, take in visitor center exhibits and galleries and wander nature trails. New self-guided audio tour. StratfordHall.org
Tour the memorial house and the Colonial garden and farm at George Washington Birthplace National Monument, Colonial Beach. Costumed interpreters demonstrate plantation life. nps.gov/gewa
The reconstruction of James Monroe's birth home, Colonial Beach, a Colonial planter's home, is scheduled for completion this spring. Open Memorial Day through Labor Day, the property includes a marked historic trail, bicycle trail and overlook.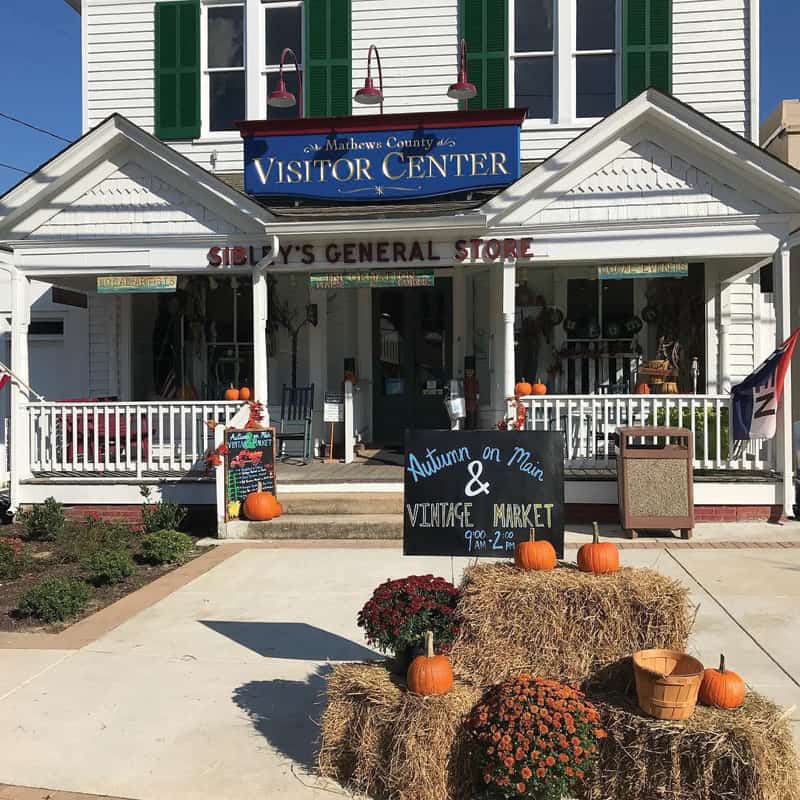 End your day at Belle Grove Plantation, King George, James Madison's birthplace. Now privately owned, this stately plantation home hosts a bed and breakfast, special events from history and teas to psychic readings and tours of the antique-filled mansion. BelleGrovePlantation.com
COASTAL CULTURE
Water flows through the region like blood through veins, giving life to the residents and creating a distinctive culture. The locals, whether "from heres" or "come heres," embrace their heritage in art and décor, special events and museums. By soaking in the knowledge from local maritime museums, visitors gain insight into what makes this region special.
Reedville Fishermen's Museum showcases the tools of the fishing industry. The museum has collected traditional Chesapeake Bay watercraft, including a skipjack and deck boat on the National Register of Historic Places, a deadrise, a buy boat and a purse boat. Visitors can also visit an operating boat shop, HO-scale model railroad and more. The new KidsKorners offers interactives for kids of all ages. RFMuseum.org
Steamboats served as the region's economic lifeline, to Baltimore and to Norfolk. Big cities provided the markets, the towns provided the goods and the steamboats provided a means to both. Steamboat Era Museum, Irvington, uses models, artifacts and photos to celebrate the era. Reopening June 2019 with new exhibits and the refurbished pilothouse from the steamer Potomac. SteamboatEraMuseum.org
In honor of the boat-building skills that earned Deltaville the moniker "Boat Building Capital of the Chesapeake," volunteers at The Deltaville Maritime Museum maintain, restore and build historically accurate boats. Other exhibits have included antique outboard motors, pond boats and information on local points of interest. DeltavilleMuseum.com
Afterward, head to Urbanna to experience Something Different. This caveman-meets-culinary-artist restaurant and retailer serves up pit-smoked meats, specialty sandwiches, beer, cocktails, adult ice cream and more (vegetarians beware). Sleep off your food coma at Atherston Hall B&B, where you'll awaken to a refreshing breakfast. SomeDiff.com and AtherstonHall.com
AWAKENING THE MUSE
The beauty of the river country – water, sunrises, old buildings, boats, the people – naturally inspires an artist's muse. Whether capturing those intricacies or inspired to reach beyond, artists throughout the region create and display. They capture the present, and they inspire others to keep "progress" at bay. By exploring these artists' creations, visitors can take home a piece of the region or awaken their own muse.
The River to Bay Artisan Trail embraces the counties of Gloucester, Essex, Middlesex and Mathews – "The 'GEMM' of Virginia's Middle Peninsula." Visitors can watch artisans at work in their studios (usually by appointment) and purchase one-of-a-kind pieces; choose from a diversity of art at galleries; take hands-on classes and attend artist presentations; and participate in special events, like plein air festivals and open studio days.
To find trail lists with helpful information on artisan studios, art-related venues, agri-artisan farms, events and other relevant businesses, go to ArtisanTrailNetwork.org or to Facebook @RiverToBayArtisanTrail. For more information and brochures, contact TappArts.org.
At the end of the day, soothe your muse at the Tappahannock Art Gallery, followed by dinner at 17 South Family Restaurant. The family-owned restaurant brings the best of river-country food to your plate, including produce from the Ellis family farm in season and local seafood and meat. Curl up for the night in classic comfort at The Essex Inn – followed by the innkeepers' sustainable, fair-trade (and delicious) breakfast. TappArts.org and Facebook @17SouthTappVA and EssexInnVA.com
PADDLING THE WATERWAYS IN VIRGINIA'S RIVER COUNTRY
Virginia's Chesapeake Bay region provides nearly unlimited paddling. Most of the waterways are tidal, calm and easy to paddle, from reedy marshes and peaceful creeks down to the open waters of the Bay.
Mathews County, at the tip of the Middle Peninsula, makes navigating its 100-plus miles of waterways easy. Independent paddlers can download or purchase the Mathews County Blueways Water Trail Guide, with directions to launch sites, maps with suggested routes and destination descriptions. The county website also suggests businesses providing rentals and tours.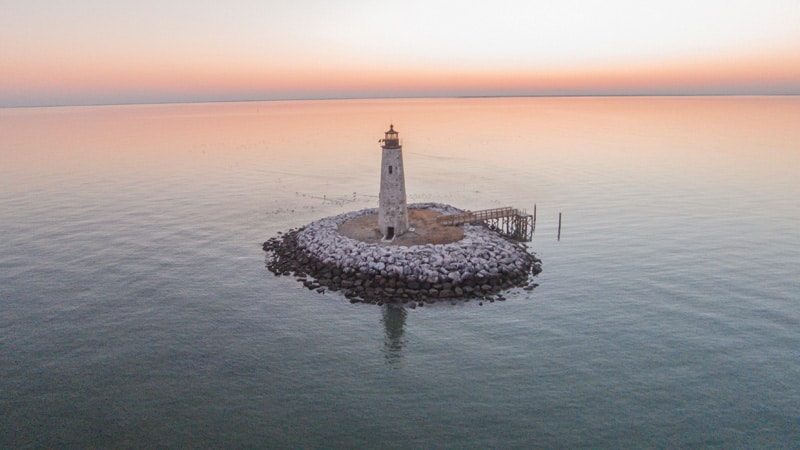 Off the coast of Mathews County sits the third-oldest lighthouse on the Chesapeake Bay, New Point Comfort Lighthouse. Paddle out on the Chesapeake and Mobjack bays for a close-up or view it from afar as you paddle the Blueways' New Point Comfort Trail. VisitMathews.com/kayaking
While exploring the county, check out the recently preserved Civil War earthworks at Fort Nonsense. VisitMathews.com/historic-sites
End your day in Mathews, for a casual repast at Southwind Café or a more elegant experience at The White Dog Bistro, in an old historic building that housed one of Mathews County's first hotels. Refresh overnight at the historic Inn at Tabbs Creek. SouthwindPizza.com and TheWhiteDogBistro.com and InnAtTabbsCreek.com
NATURAL BEAUTY AND WILDLIFE
Thanks to the rural nature of the region and the parks dotted throughout, many species of songbirds, waterfowl, wading birds, bald eagles and butterflies make their homes here or take refuge on their migratory routes.
Follow the Northern Neck Virginia Bird & Wildlife Trail to nearly two dozen parks, nature preserves and other sites where visitors can view wildlife and scenery. The loop between the Potomac and Rappahannock rivers hosts some of the largest concentrations of bald eagles on the Eastern Seaboard. The trail extends to the Chesapeake Bay, the richest estuary in the U.S. Several of the sites offer opportunities to stretch your legs and work your muscles along scenic trails, while others host launch sites for watercraft. DGIF.virginia.gov/vbwt/coastal-trail/cnn/
Continue communing with nature by ending your loop at Belle Isle State Park. Drift to sleep to a chorus of frogs. Or finish in Kilmarnock, where you can check out the German-style beers at Kilmarnock Brewhaus. Satisfy your appetite at Northern Neck Burger, or dine in elegance at the Kilmarnock Inn – where you can also lay your head for the night. DCR.Virginia.gov and KilmarnockBrewhaus.com and NNBurger.com and KilmarnockInn.com
OYSTER EXPERIENCES
Even if you agree with Jonathan Swift – "He was a bold man that first ate an oyster" – you can still enjoy learning about the slimy aphrodisiac. Oysters clean the water, offer habitat for other organisms and provide an important source of income for the region. What's more, the taste of each oyster strongly reflects where it lived. Visitors here can take advantage of numerous opportunities to explore the story of this iconic bivalve as well as enjoy it in many culinary incarnations.
Take an oystering tour to learn about the industry and the Chesapeake Bay from a captain whose livelihood has been the water. Visit an oyster farm and hatchery and taste oysters fresh out of the river. WatermenTours.com.
End your lessons at Merroir, Topping. Richmond's Rappahannock Restaurant has its roots here, where the Croxton family opened a "tasting room." Merroir serves up oysters prepared in a variety of ways, paired with wine, craft beer and other regional cuisine. The name is a mash-up of "terroir," denoting how place affects grapes, and mer, for sea. By slurping oysters from different beds, you can experience the meaning of "merroir" for yourself, like local Olde Salts, Stingrays and Rappahannock River oysters. RROysters.com/restaurants/merroir
Head to Urbanna to overnight at the boutique Chesapeake Inn, with modern amenities in colorful, elegant suites. Use the inn's surrey bicycles to explore the town of Urbanna. And while there, make plans to attend the legendary Urbanna Oyster Festival in November. TheChesapeakeInn.com and UrbannaOysterFestival.com
SAILING TAKES YOU AWAY
Avid boaters know the tranquility of being surrounded by water, rocking with the waves; the thrill of moving steadily through the currents toward a destination – or simply to wherever; and the escape that comes from being unplugged, without distractions, but focused when called upon. Boat owners traveling Virginia's river country can access numerous towns, historic sites, parks and vineyards by water, with plenty of marinas to slip into. And for the rest of us, several businesses offer similar opportunities without the commitment of boat ownership.
Catch the bug by learning to sail at Premier Sailing School at Tides Inn, Irvington, and Norton Sailing School, Deltaville. Lessons are available for beginners and for those seeking certifications and endorsements. TidesInn.com and NortonYachts.com
Already know how to pilot a boat? Charter a fully equipped yacht from Norton Yachts, and cast off the shackles of the land for days on end.
Want someone else to do all the work? For a customized charter led by experienced captains, connect with Virginia Watermen Heritage Tours (locations throughout the region; WatermenTours.com). Passengers choose from tours focused on fishing, birding, scenery, conservation, regional history and education, seafood tasting – or just on fun. WatermenTours.com
Make your bed on a boat, lulled by the lapping of easy tidal waters, rocked gently all night long. If you're back on land, rest at the waterfront Tides Inn, Irvington, serving guests fine dining and overnight accommodations since 1947. (Ask about the history of the inn's Chesapeake "Club," formed to comply with post-Prohibition liquor laws.) Or check out the new Office Café, casual dining that's fresh, delicious, creative and satisfying. TheOfficeIrvington.com
WINE DOWN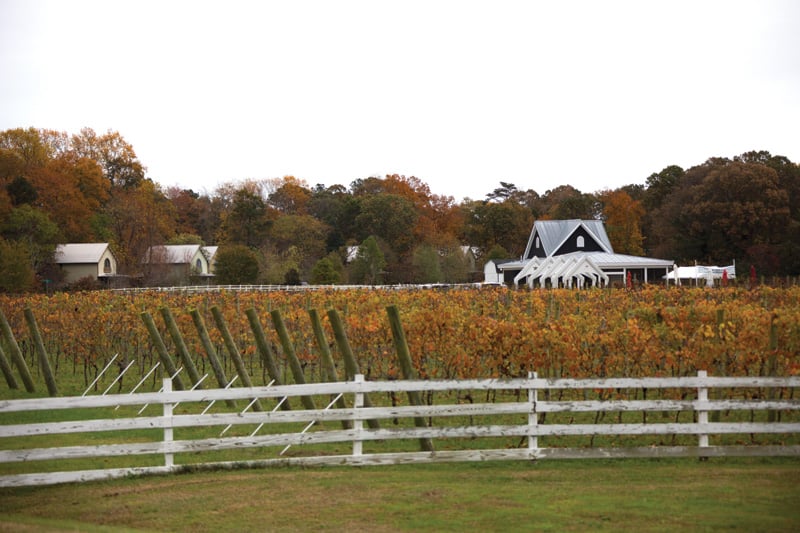 Nearly a dozen wineries and vineyards have developed roots (and vines) in the George Washington Birthplace AVA, where the temperate year-round climate and sandy loam soil provide suitable conditions for growing a handful of grape varietals. Enjoy respected Cabernet Franc, Chardonnay, Vidal Blanc and Chambourcin wines – best paired with a view of the water.
In addition to lush, award-winning wines, General's Ridge Vineyard, Hague, has a soft spot for art. General's Ridge owners regularly invite local artists to display their work at the tasting room, for a well-rounded cultural experience. GeneralsRidgeVineyard.com
Vault Field Vineyards, Kinsale, has won multiple awards for a variety of unique wines. The winemakers credit rich terroir, but it also has a lot to do with diligently tended soil, delicately pruned vines and handpicked grapes carefully chosen for each bottle. VaultfieldVineyards.com
The boutique waterfront Jacey Vineyards, Wicomico Church, provides palatable wines (their own and Spanish imports) and well-paired tapas as well as bottles of craft brews and made-to-order pizzas. Variety is the spice of life, after all. JaceyVineyard.com
On top of delectable wines and lush vines, Good Luck Cellars, Kilmarnock, knows how to have a good time. With events like live music, food trucks and paint parties, they ensure that there's more to do than just sip and swill (although you can do plenty of that, too). GoodLuckCellars.com
Finish off your grape-sponsored day with a glass at the Dog & Oyster Vineyard, Irvington, before checking into its partner bed and breakfast, the Hope & Glory Inn. Wind down with dinner downstairs at The Dining Hall, the inn's upscale farm- and boat-to-table restaurant – paired with a glass of vino, of course. HopeAndGlory.com