Southern Oyster Cornbread Dressing Recipe
November 12th, 2020
Classic holiday flavors from Dollywood chef Shane Bruns
---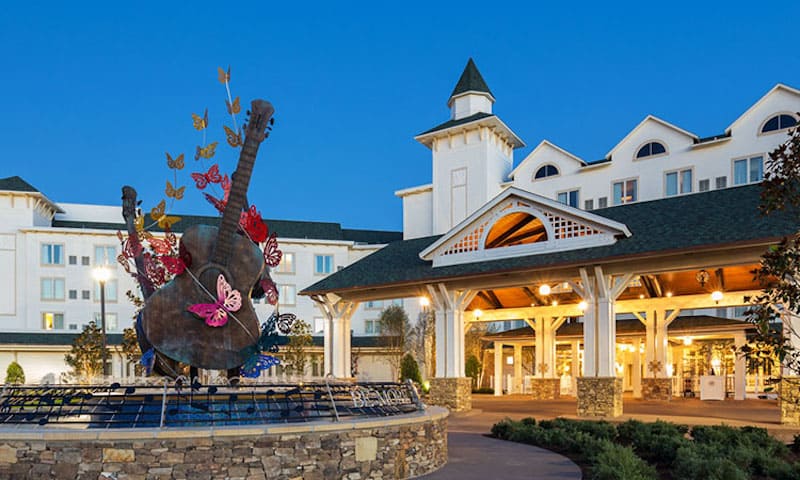 Surrounded by the beauty of the Great Smoky Mountains, Dollywood's DreamMore Resort and Spa is the ideal location to gather with family and close friends to make holiday memories. Beginning in November, the resort is adorned with festive decorations inside and out, and the culinary team is hard at work behind the-scenes, preparing classic holiday dinners, including their traditional Thanksgiving feast. The resort's Chef Shane Bruns is sharing this widely praised stuffing recipe, which is an East Tennessee spin on oyster cornbread dressing and a perfect seasonal addition to any holiday meal.
Southern Oyster Cornbread Dressing Recipe
Dollywood's DreamMore Resort and Spa, Pigeon Forge, Tennessee. Recipe provided by Mindy Bianca Public Relations
Serves 6-8
5 tablespoons melted butter
½ cup small-dice onions
½ cup small-dice celery
4 cups crumbled cornbread, allow to dry a bit on a sheet pan
3 cups crumbled white bread, allow to dry a bit on a sheet pan
2 tablespoons poultry seasoning
2 tablespoons chopped parsley
1 tablespoon chopped sage
2 large eggs, beaten
16 ounces shucked oysters with their liquor, beaten with a blender until smooth
10 ounces chicken stock, as needed
Salt and black pepper to taste
1. Heat butter in skillet and add diced celery and onion. Sauté until just translucent.
2. In a large bowl, combine the cornbread and white bread crumbles, butter, sautéed celery and onion, and herbs.
3. Add the beaten eggs and blended oysters and mix until well incorporated.
4. Next, slowly add the chicken stock, a little at a time, just enough to moisten it but not make it soggy. Add salt and pepper, to taste.
5. Place the combined mixture into a shallow baking pan and bake at 325 degrees, until golden brown, about 45 minutes.
---
< Stuffing Recipes Around the U.S.
< Previous recipe: Shrimp and Mirliton Dressing, from Rouses Market, Louisiana
Next recipe: Hambone Baby Root Stuffing, from Hambone restaurant, Mandeville, Louisiana >
---