Stuffing Recipes Around the U.S.
| November 13th, 2020
Names and ingredients for this traditional holiday dish vary, but all are hearty and delicious
---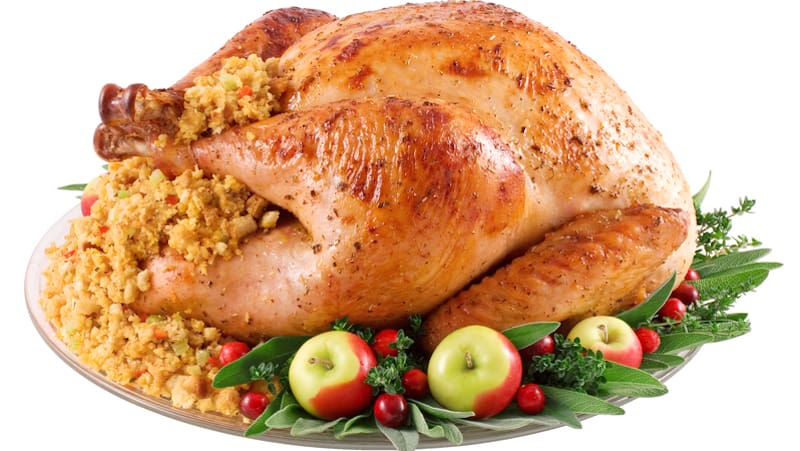 I fondly remember two kinds of stuffing at my extended family's holiday gatherings. My favorite was the oyster stuffing that my Uncle Jim always brought to the table. The second was just regular old stuffing – and it was delicious, despite being "regular old"! I'd pile my plate with turkey, stuffing, mashed potatoes, and other holiday staples, such as sweet potatoes and green bean casserole. Then I'd ladle thick turkey gravy generously over the poultry, stuffing, and potatoes. My mouth is watering just visualizing this feast!
Of course, I considered the "regular old" stuffing to be traditional, until I expanded my culinary horizons. Certainly, it was traditional in my family, but not so for others. Stuffing recipes around the U.S. vary. In fact, even what it's called changes as you move around the country.
Stuffing, dressing, filling …
The words "stuffing" and "filling" seem to arise from the idea of filling the inside of a turkey with a mix of bread, seasonings, and, well, filler ingredients. Today, most cooks see cooking the concoction in the turkey as a bad idea – you either overcook the bird or undercook the mix inside. But no worries – we'll cook, serve, and relish it regardless!
Regional variations come from the heritage of the people and the ingredients available in their region.
Northerners tend to call their dish "stuffing." Chestnuts often made it into New England stuffing (before a blight wiped out those majestic trees), with oysters used by Bostonians. Classic recipes for Pennsylvania Dutch families, including in the Mennonite and Amish communities, often included mashed potatoes.
In 1829, Lydia Maria Child, a New England abolitionist, published The Frugal Housewife, one of the first American cookbooks to target households without servants. "In her section on turkey, Child suggested a stuffing of either pounded crackers or crumbled bread, with salt pork and sage (or sweet marjoram), perhaps bound with an egg to make the dish easier to cut," the Washington Post tells us.
Southerners are more likely to prefer the word "dressing" and include regional ingredients such as cornbread, pork, or bacon in the mix. (The word "stuffing" became anathema to tender moral sensibilities about the same time chicken legs and thighs became "dark meat" and tables "legs" were covered with tablecloths!) Travel farther down south to Louisiana and you may be treated to some crawfish with the bready goodness.
Families in the American West reflect a variety of heritage roots. San Franciscans often used sourdough bread in their side dish. People in the Pacific Northwest took advantage of the accessibility of seafood, like clams and mussels. Travel up to the Midwest, though, like Minnesota, and you're bound to find some wild rice in the mix.
And then there are the 20th-century versions, conveniences packaged by Pepperidge Farm and Stove Top.
Boomer Readers' Memories
I reached out to Boomer readers on Facebook for a quick straw poll to explore their family traditions. What were the stuffing recipes around the U.S. as reflected in these Facebook responses? Out of 30 who answered our query:
Fourteen ate "dressing," 12 had "stuffing," two filled up on "filling," and two enjoyed both stuffing and dressing – stuffing prepared in the bird and dressing on the side.
Of the three who mentioned cornbread as an ingredient (buttermilk cornbread for one family – yum!), all called it "dressing."
Other bread ingredients were white bread, stale bread, and dried bread crumbs.
One family used the box mix for their "dressing."
Four prepared the blend inside the bird.
Two mentioned serving the dish with chicken rather than turkey.
Common ingredients included celery, onions, herbs, broth, eggs, sage, spices, butter, and poultry seasoning.
Two dressing makers used chopped boiled eggs in the recipe.
Other distinctive ingredients were potatoes (called "filling"), sausage, mushrooms, chicken thigh meat, oysters, giblet gravy, green pepper, green onions, and Tabasco.
---
Get a regular dose of content curated just for boomers with our monthly e-newsletters highlighting nostalgia, travel, books, and more!
---
Stuffing, Dressing, and Filling Recipes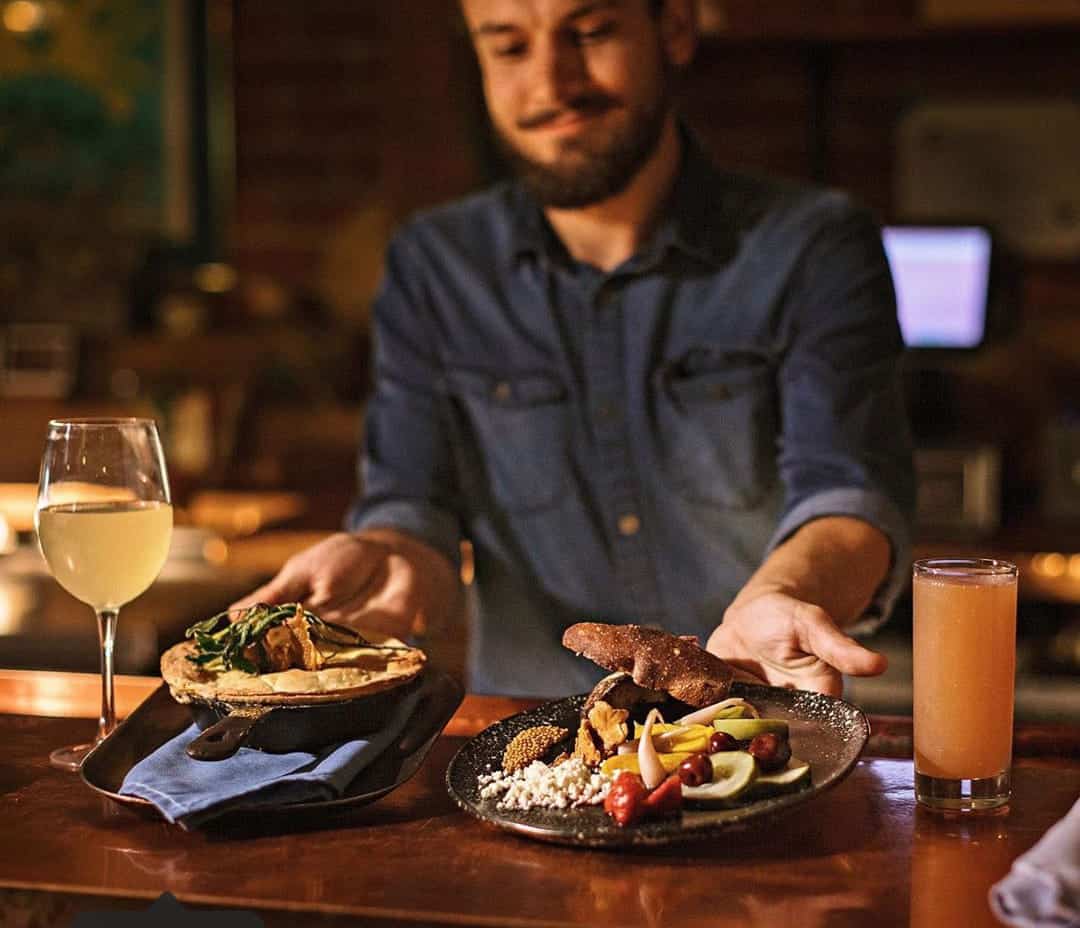 For your holiday enjoyment, we've included a handful of recipes from restaurants at regional destinations, including Louisiana, Tennessee, and Maryland. All recipes were provided by Mindy Bianca Public Relations. Even better? Each recipe represents a destination you might just want to add to your must-do-soon bucket list. But in the meantime, perhaps you'll start a new tradition for your family holiday meals!
Rouses Markets, Houma, Louisiana
The recipe for a traditional Louisiana dish from Rouses Market uses regional ingredients, including Mirliton squash, shrimp, crab, and Creole seasoning.
Dollywood's DreamMore Resort and Spa, Pigeon Forge, Tennessee
This recipe of classic holiday flavors takes an East Tennessee spin from Dollywood chef Shane Bruns.
Hambone, Mandeville, Louisiana
Smoked ham shanks or ham hocks, fresh herbs, and Chef favorites for French bread and sugarcane vinegar make this recipe a new classic.
Allegania Restaurant, Cumberland, Maryland
In his recipe, Chef Josh Horevay of Allegania Restaurant uses sourdough bread for his zesty spin on traditional stuffing.