Shrimp and Mirliton Dressing Recipe
November 12th, 2020
A traditional Louisiana dish from Rouses Market, with regional ingredients and flavors
---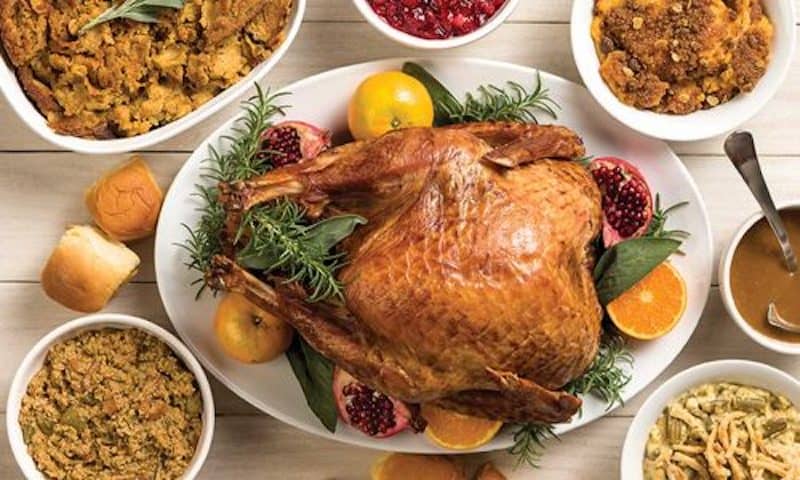 Celebrating its 60th anniversary this year, Rouses Markets is one of the largest independent grocers in the United States, with 64 stores, 53 of which are in Louisiana. Their first market opened in Louisiana's Bayou Country, in the city of Houma. Widely praised for their fresh produce and tasty prepared foods, Rouses is known for this favorite, shrimp and mirliton dressing, which is a Thanksgiving centerpiece across Louisiana. Mirliton, also referred to as "chayote," is a type of squash that made its way to Louisiana in the early 1800s, when meat was awfully expensive, and it became a practical way for the Cajuns to "stretch" a meal and make it heartier.
Shrimp and Mirliton Dressing Recipe
Rouses Markets, Houma, Louisiana. Recipe provided by Mindy Bianca Public Relations
Serves 10
4 mirlitons, halved and seeded
3 tablespoons extra virgin olive oil
8 tablespoons butter
1 medium onion, diced
1 stalk celery, diced
1 green bell pepper, seeded and diced
2 cloves garlic, minced
1 teaspoon dried rosemary
1 teaspoon dried sage
1 teaspoon dried thyme
1 pound medium wild-caught Gulf shrimp, peeled, deveined, and finely chopped
½ cup lump or claw crabmeat, picked over for shells
4 cups diced day-old French bread
2 cups chicken stock
½ teaspoon Creole seasoning, such as Zatarain's New Orleans Style Creole Seasoning
1 to 2 dashes hot sauce
Salt and black pepper to taste
1. Preheat the oven to 350 degrees.
2. Rub mirliton halves with olive oil and place them on a baking sheet, cut side down, and bake until they're fork-tender, about 45 minutes. Once cool, cut into 1-inch pieces and set aside.
3. Melt butter in large skillet over moderate heat and add the onion, celery and bell pepper and cook until the onions are translucent, about five minutes.
4. Add the garlic and cook for another minute.
5. Increase heat to medium-high and add the rosemary, sage, thyme, and shrimp and stir frequently, until shrimp are just cooked through.
6. Stir in the crabmeat, and then transfer to a large mixing bowl.
7. Stir in the diced mirlitons and French bread.
8. Add chicken stock and season with Creole seasoning, hot sauce, salt and pepper. Stir to combine.
9. Spoon the dressing into a large, buttered baking dish and bake until golden brown, approximately 20 to 30 minutes.
---
< Stuffing Recipes Around the U.S.
Next recipe: Southern Oyster Cornbread Dressing, from Dollywood DreamMore Resort & Spa >
---