Recipe: Strawberry Goat Cheese Bruschetta
March 19th, 2018
---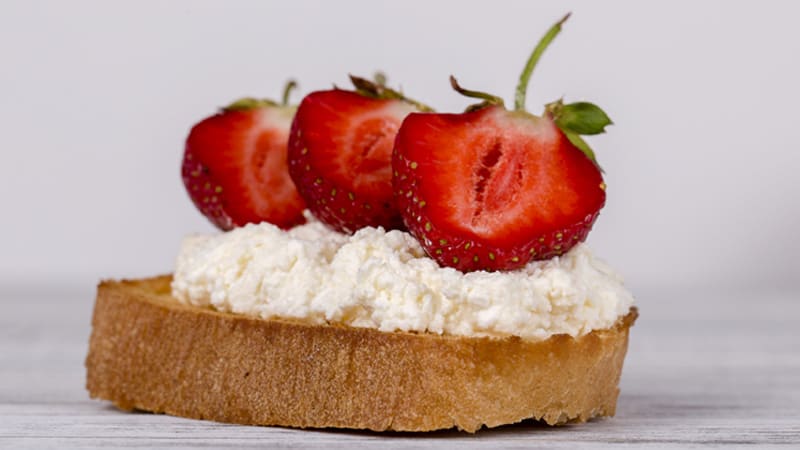 Though the chilly temps and looming snow forecast may not indicate spring's impending arrival, it is technically coming very soon. Either way, we found the perfect light and delicious recipe to help you take advantage of the season's offerings.
Can be enjoyed on a warm, sunny patio or while bundled up beside a fire.
Prep time: 10 min | Cook time: 15 min
salt and freshly ground pepper to taste
---
Heat vinegar in a small skillet over medium-low heat. Simmer until reduced by about half, 8 to 10 minutes. Remove from heat and allow to cool to room temperature.
Prepare a grill for high heat. Place bread slices on a foil-lined baking sheet and drizzle with olive oil.
Combine strawberries and thyme in a small bowl and set aside.
Grill bread on the preheated grill until browned, about 3 minutes per side.
Spread goat cheese on toasted bread. Add black pepper, salt, and reduced vinegar to the strawberry mixture. Spoon over the goat cheese topped bruschetta. Garnish with additional thyme.
Hey! Watch it being made in video form here!
---
Recipe from AllRecipes.com.