Reservoir Distillery
| March 10th, 2017
Getting to know one of Richmond's local distilleries
---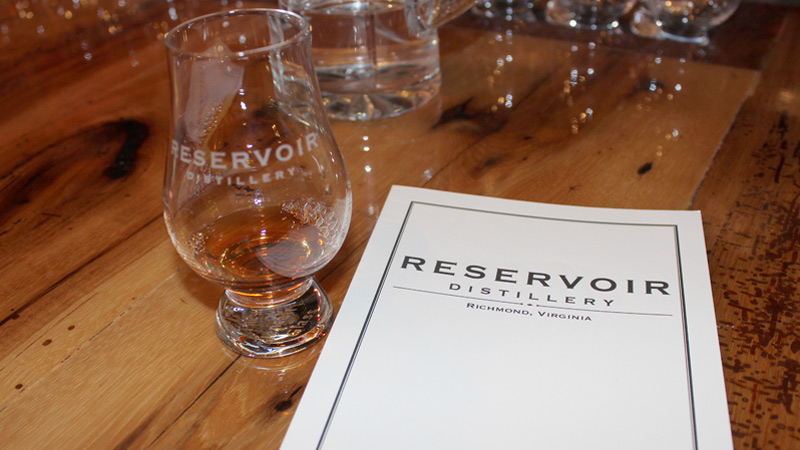 Appreciation for local tastes, the local economy and quality small businesses – the same movement that introduced Richmond's renowned restaurants, craft breweries, cideries and a meadery has given us craft distilleries. We begin with a look at a Scott's Addition whiskey distillery.
RESERVOIR DISTILLERY
Reservoir's novel concept carries over into smooth execution: three distinct aged whiskies, each at 100 proof, each with a 100 percent mash bill from different locally sourced grains.
Begin teasing your palate with Reservoir Wheat Whiskey. The 100 percent wheat mash bill creates a soft, smooth whiskey that Reservoir calls the "beginner bourbon."
Reservoir Bourbon presents a touch of sweetness from the all-corn mash and notes of caramel and vanilla from barrel aging.
Let spicy notes tickle your tongue with Reservoir Rye, the "adult swim" whiskey. With 100 percent rye, this whiskey offers an intense complexity that experienced drinkers can appreciate.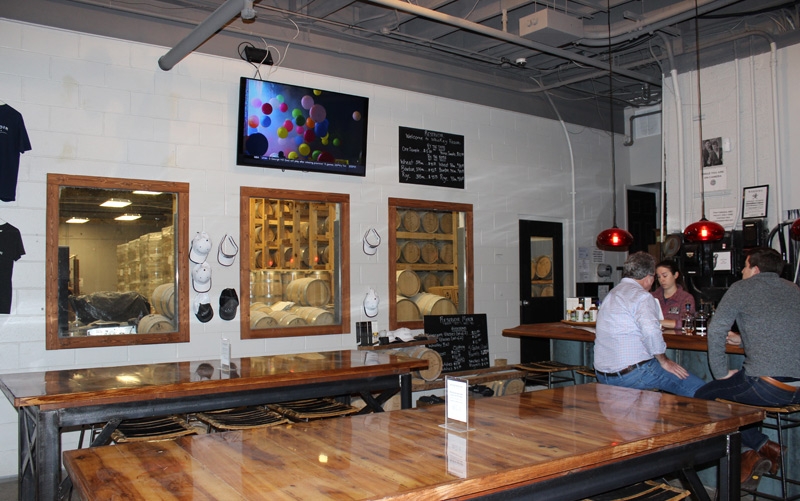 Virginia law allows a distillery tasting room to serve patrons up to three ounces of spirit. Reservoir offers single tastes and cocktails, but by purchasing a flight of the three whiskies, you can appreciate the distinctive flavors that each grain creates. Current tasting room hours are Wednesday through Friday, 4-7 p.m. and Saturday, 3-6 p.m., but call for updates and extensions.
Bottles are available at the distillery store and at Virginia ABC stores.
Find Reservoir at 1800A Summit Ave. For more information, call 804-912-2621 or visit ReservoirDistillery.com