'The Musical of Musicals, the Musical' Review
| July 18th, 2017
For those who love – or loathe – musicals
---
If you love a good laugh as well as toe-tapping music, then The Musical of Musicals, The Musical, playing at Swift Creek Mill Theatre (through August 19), is a show that you will enjoy. If you're a fan of musicals, you'll revel in the scores of allusions. If you believe that the musical genre is completely ridiculous, you'll appreciate this humorous parody.
The performance presents five scenes, each one a parody of musicals by well-known composers, with lyrics by Joanne Bogart and music by Eric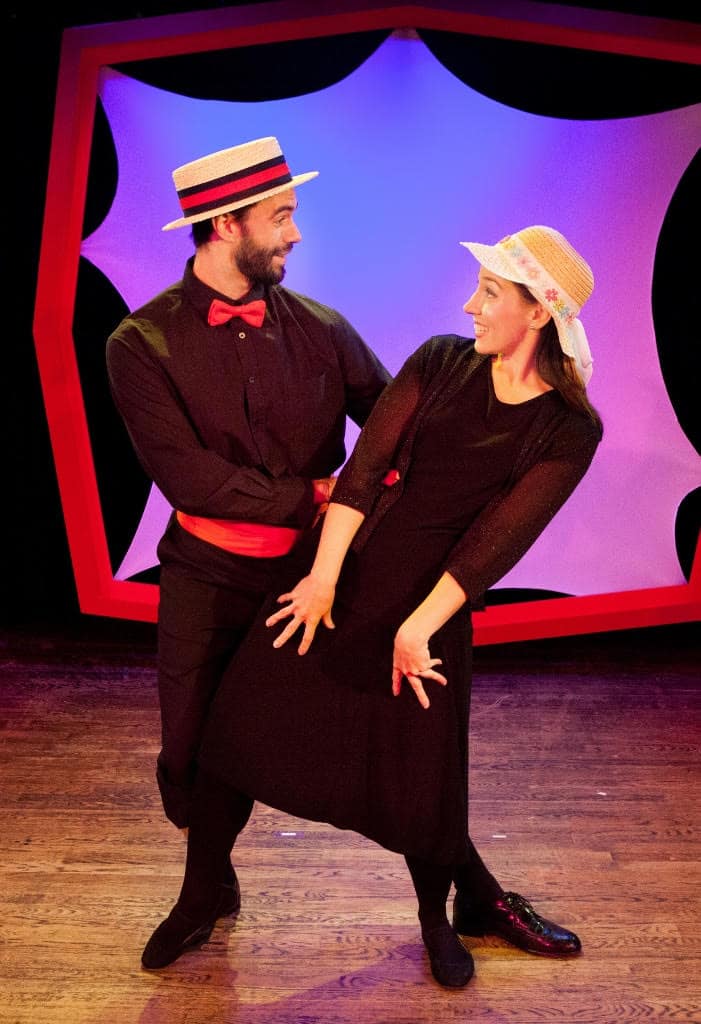 Rockwell. Part of the fun of this experience is figuring out which musicals are being parodied. Each scene is introduced with a spoof title and credits to the composer inspirations, such as "Scene One, Corn, in the style of Rodgers and Hammerstein," which most clearly parodies Oklahoma and Carousel, adding allusions to other Rodgers and Hammerstein classics. Other scenes parody the works of Stephen Sondheim, Jerry Herman, Andrew Lloyd Webber, and Kander and Ebb.
Each scene carries the same melodramatic plot and four archetypalcharacters: June, the ingénue (played by Paige Reisenfeld) who can't pay her rent; Willy (played by Derrick Jaques), the hero whose romantic aspirations include paying June's rent; Abby (Caroline Whisnant), the advice-giving matron (clearly the parodies go beyond the stage); and Jidder (David Atkins), the evil villain pursuing the ingénue.
Although the allusions will delight musical lovers, don't worry if you're not familiar with a lot of the original shows because the comedy is very broad and everyone will have plenty of opportunities to laugh.
Each member of the cast pulled off the appropriate blend of melodramaticacting and delightful singing, supported by Paul Deiss at the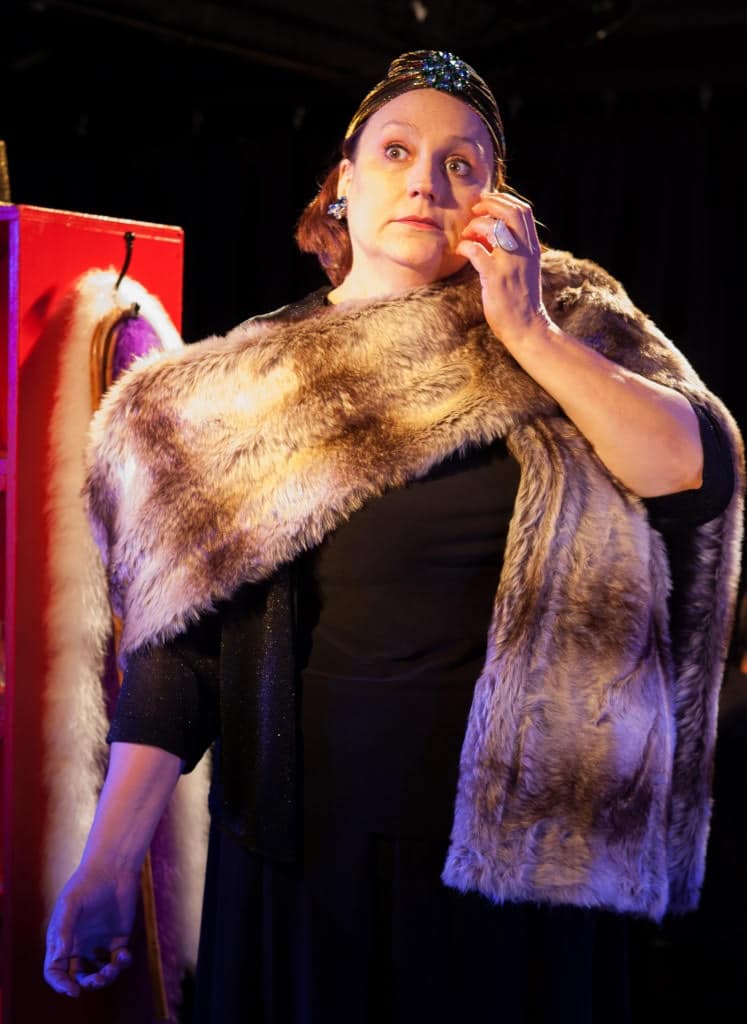 piano. All four seemed to have a great time on stage, sharing their joy with the audience, adding to the fun generated by the odd situations and clever lyrics.
The spare scenery (from Tom Width, also the director) made for easy scene changes and left the audience free to let their imaginations guidethem through the twists and turns of the musical. The costume changes (from Maura Lynch Cravey) were similarly simple but dramatic enough to communicate volumes. Lighting (Joe Doran) and special effects contributed to the atmosphere without imposing.
Consider adding dinner before the play at Swift Creek Mill Theatre, at 17401 Jefferson Davis Highway in South Chesterfield, for a complete evening of fun.