Revolutionary Women of Menokin Tour
| March 14th, 2023
Learn about the women of this 18th-century plantation
---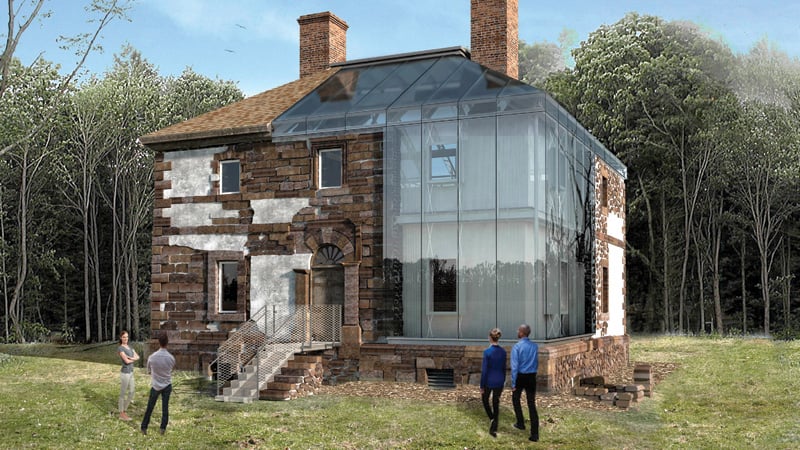 A new guided tour at Menokin, a historic site in Virginia's Northern Neck, marks the women of Menokin who made their mark on history during the American Revolution. Exploring themes of freedom, politics, resistance, and more, the Revolutionary Women of Menokin tour signals the start of Menokin's commemoration of the 250th anniversary of the Declaration of Independence.
For six months, the Menokin Department of Research and Collections combed through archives and collections to find letters, newspaper clippings, and other primary resources that revealed how women experienced and supported the American Revolution at Menokin and throughout the Northern Neck. The research also revealed how women of different backgrounds exerted power outside of the political systems they were excluded from.
The new tour will share stories of women who boycotted British goods such as tea and textiles and participated in events like the homespun ball in Williamsburg. Visitors will also learn about the enslaved women from the Northern Neck who self-emancipated during the American Revolution. In addition, they'll hear about women such as Hannah Lee Corbin, sister to Francis Lightfoot Lee, who used the ideals of the Revolution to argue that single and widowed women who owned property were also taxed without representation.
---
Menokin: A Showcase of Crumbled Architecture
---
Menokin was the plantation of Francis Lightfoot Lee, who signed the Declaration of Independence and is considered one of the Founding Fathers of the United States.
The Georgian-style mansion showcases the architecture, building materials, and construction methods of Tidewater Virginia homes of the time as well as raw materials that were, in part, unusual for the region. The house began to decline due to neglect, but it grew in recognition as an important part of America's history. The site was added to the Virginia Landmarks and the National Register of Historic Places in 1968 and 1969, respectively. In 1971, it was designated a National Historic Landmark. The Menokin Foundation received the structure in 1995 and erected a steel canopy to protect it, with larger plans for protecting it through The Glass House Project and showcasing its historic value.
The tour and accompanying research are part of an effort to expand Menokin's storytelling to be more inclusive of the diverse people who lived on the land over the course of its history. The foundation has researched the lives and legacies of more than 200 enslaved people who worked at the plantation and mansion. It has worked with descendants to tell a more complete story and welcomes contact from others who are related or have relevant information.
The Revolutionary Women of Menokin Tour debuted on March 15, 2023, to honor Women's History Month. It will be offered daily, along with a tour of Menokin's history and the project to frame the 18th-century structure under glass.
Menokin
4037 Menokin Rd., Warsaw, Virginia
Menokin.org