Richmond Pops Veterans Day Program
November 8th, 2017
---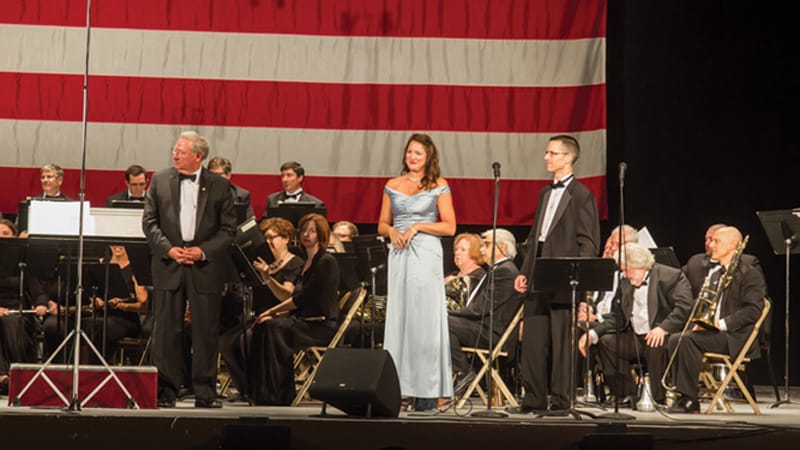 Each year, the community-based, nonprofit, all-volunteer Richmond Pops honors the U.S. armed forces with a "Patriotic Extravaganza." For more than 10 years, the band has performed in conjunction with the United States Army Band, Pershing's Own.
All Richmond Pops Band performances are presented free of charge, as a service to the community. Tickets are distributed only via mail: send a stamped, self-addressed envelope, noting the number of tickets desired. The request must be received by the band organizers at least one week before the event.
---
Nov. 14, 7:30 p.m.
Altria Theater, 6 N. Laurel St.
Ticket requests sent to:
3811 Cottrell Road
Richmond, VA 23234