Richmond Restaurants: What's New?
February 8th, 2019
Vegan fare, local oysters, butterbeans, and tacos with soul
---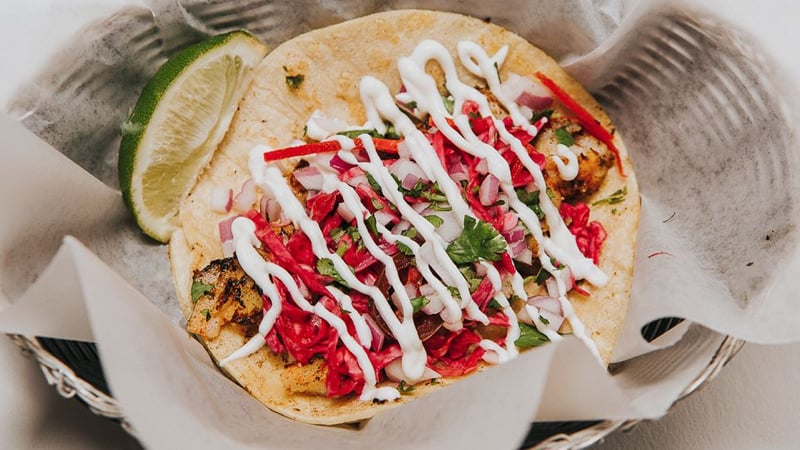 ---
THE BUTTERBEAN MARKET & CAFÉ
Not a boxer or a succotash ingredient, just a friendly local business
This adorable Manchester spot is as inviting as it is delicious. On one side resides a sit-down café, with the Butterbean's own salads, soups and snacks, along with made-to-order sandwiches, piadinas (like a panini quesadilla from Italy) and desserts (do me a favor and try the "stroopwafel s'more"). They also serve coffee, kombucha, wine and craft beer, plus breakfast until 11:30 a.m. every day. On the other side of the venue, pick up your snacks, groceries, provisions, coffee and ice cream, plus beer and wine, from the market to go. – Rachel Marsh
1204 Hull St., Richmond
---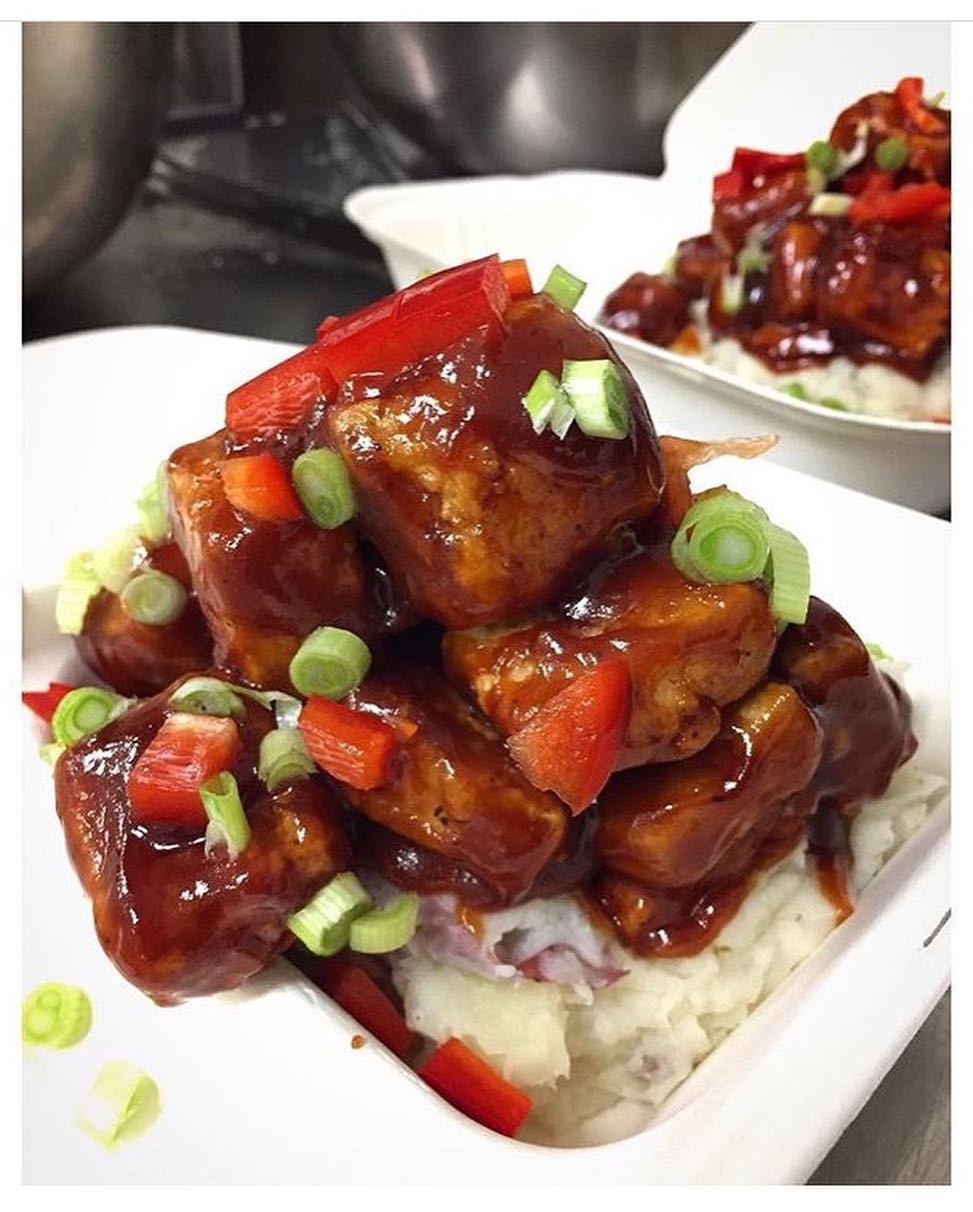 HANG SPACE
Subtle vegan-ness at its finest
Put the hamburger on hold, Southside! The brainchild of Go Go Vegan Go (local vegan food truck from Dave Witte and April Viar) and Yummvees (plant-based catering from Tracy Flitcraft), Hang Space offers a fast-casual restaurant of comfort-style vegan cuisine. The chefs at Hang Space use mock meat, tofu and magic to create dishes capable of satisfying even the most dedicated meat eater. Try the chikn parm sub, barbecue tofu, mashed potato bowls or the shockingly accurate Beyond Burger, plus desserts, like chocolate espresso truffles and peanut butter blondies. The menu updates regularly with new items and temporary treats. – Rachel Marsh
8002 Buford Court, Richmond
---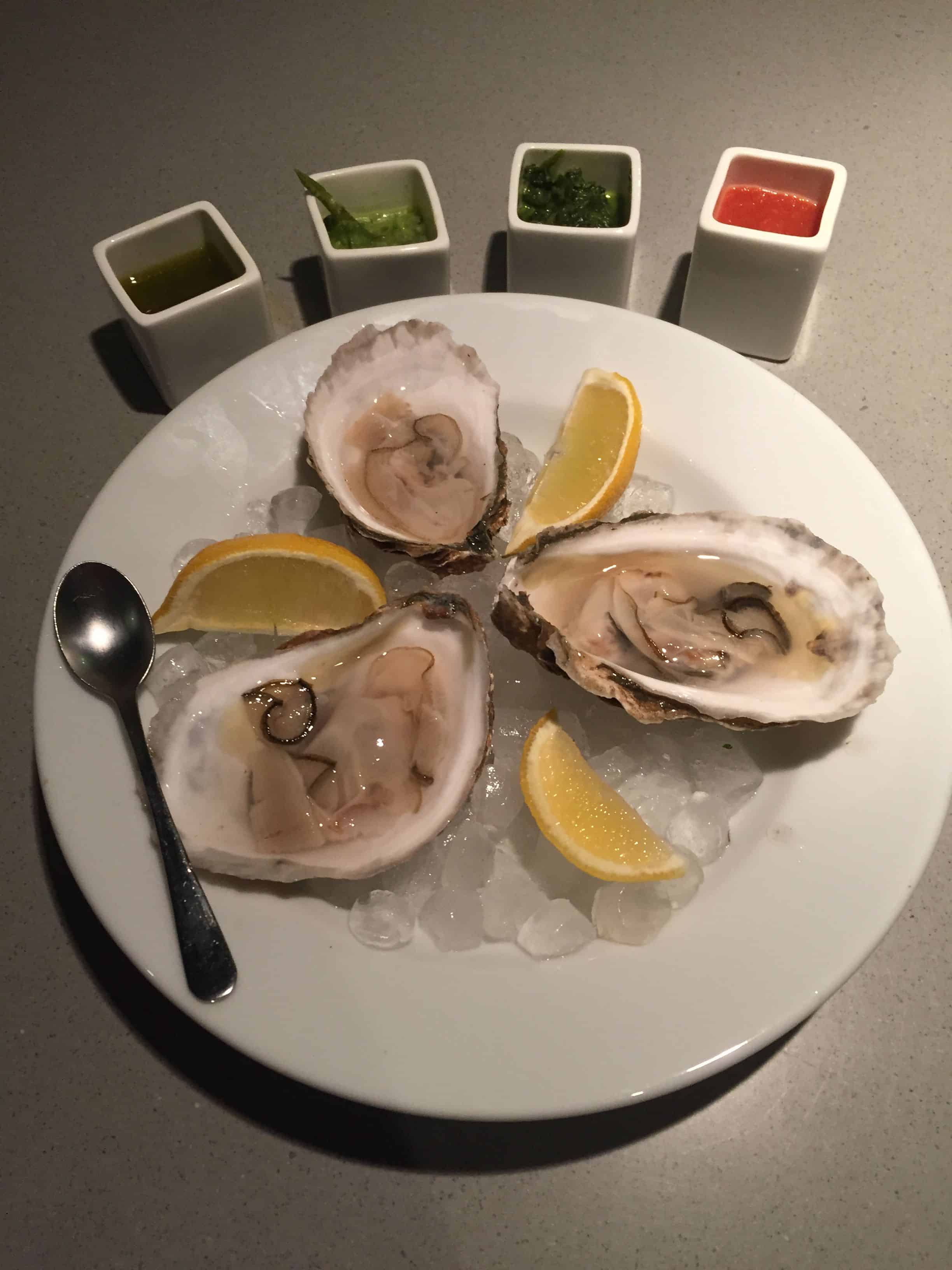 SALTBOX OYSTER CO.
Freshness on the half shell
Savor more than a half-dozen varieties of fresh, raw oysters at Saltbox, including ones from Virginia waters like Tangier Island and the York River, north to Maine or west to California. To add a little variety, slug down one of their hot or fried oyster options or the oyster shooters. For heartier fare, choose among the ample entrée selections of dishes such as barramundi, pork osso buco or rock shrimp pimiento mac and cheese. The only thing missing at Saltbox? A freezer. The seafood is shipped in daily, and its fresh-never-frozen taste is apparent in every bite – or should we say, every slurp. – Rachel Marsh
1601 Willow Lawn Drive, Suite 300C, Richmond
---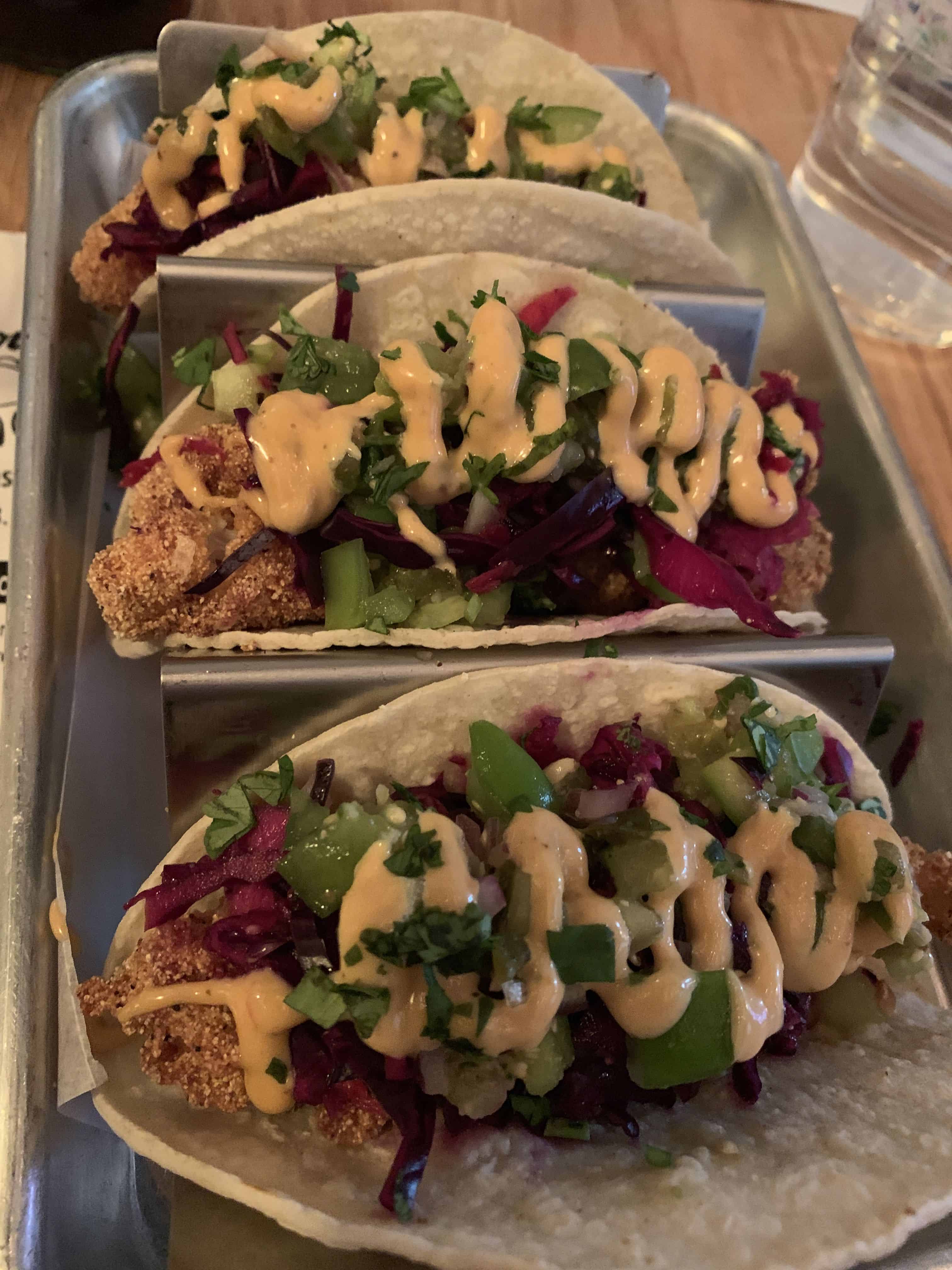 SOUL TACO
The name says it all, and then some
The vibe of the space satisfies your soul, taste buds and belly, and the food fuses Southern soul food with Latin American cuisine. Cultural blends include cornmeal-crusted catfish taco, camarones with Old Bay shrimp and chorizo, riced cauliflower taco and more. Fresh herbs, creative crema and other toppings complete the fusions, which can be paired with soda options like Georgia Peach Coke. The most iconic, can't-miss option? Buttermilk-battered fried chicken taco, using chef/co-owner Ari Augenbaum's grandma's recipe, blending good ol' Southern fried chicken with south-of-the-border toppings. Cultural diversity never tasted so good! – Annie Tobey
321 N. Second St., Richmond
---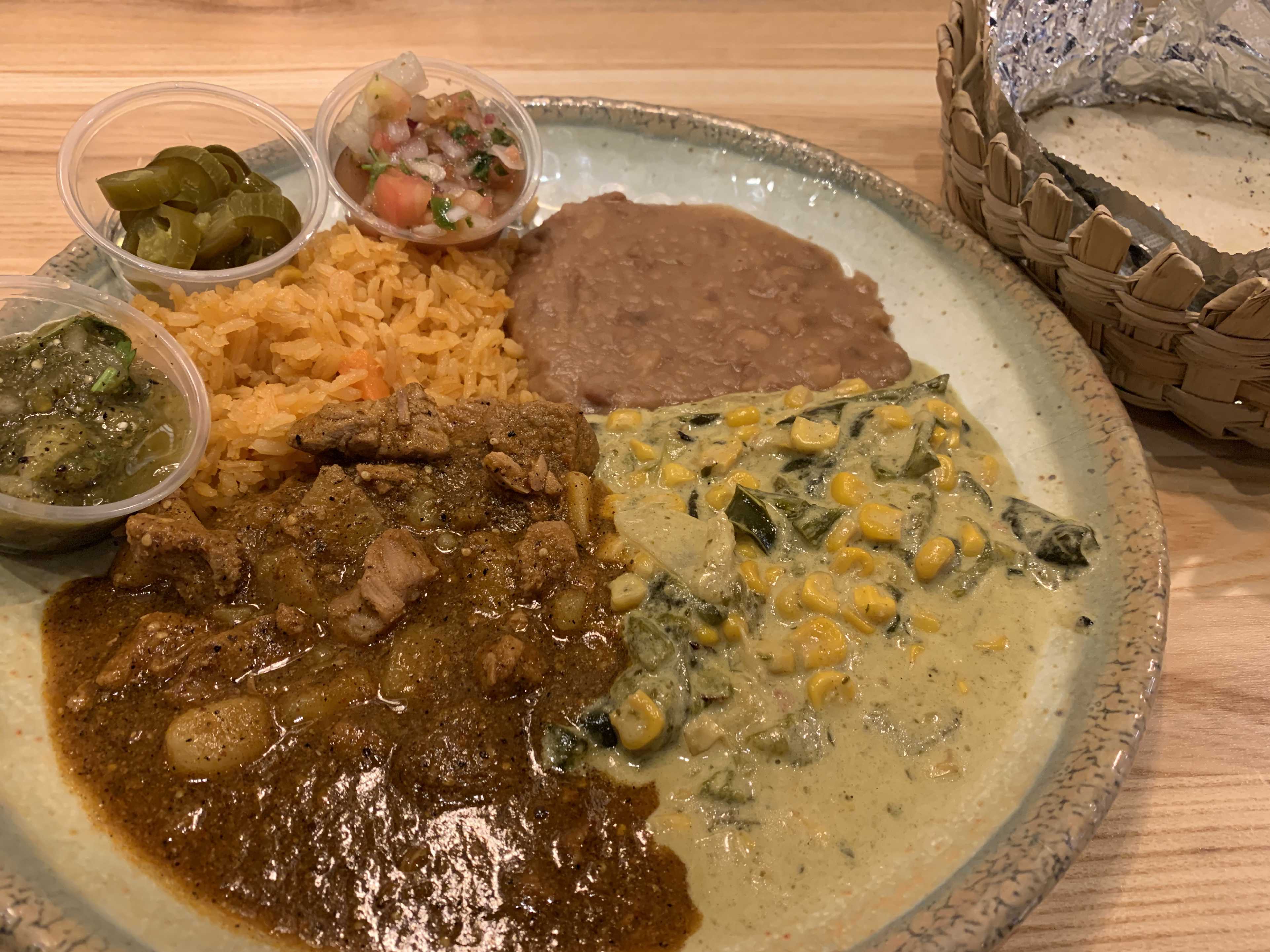 ABUELITA'S
Introducing a traditional Latin American dish to RVA
Having proven themselves with two local El Cerro Azul restaurants, Karina Benavides and Everardo Fonseca, owners of this new Southside restaurant, have introduced a new concept to Richmond: guiso, Spanish for stew. While including familiar tastes, the house-made goodness focuses on meat and vegetable stews, tortillas and sides, with a taco option. Order at the counter: scan the chalkboard Menú del Día for the current stews or look behind the glass at the piping hot potions. Add toppings of your preference at the salsa bar. And enjoy the flavors seated in the clean, newly decorated space or tote them home. – Annie Tobey
6400 Midlothian Turnpike, Richmond
---
SMALL BITES
FINE FOOD MEETS CRAFT BEER IN COLONIAL HEIGHTS
Sedona Taphouse, the local craft beer bar with a Western twist, began in Midlothian and has since opened locations in Glen Allen and nearly a dozen other spots from Connecticut to Tennessee. Now Colonial Heights can see what all the fuss is about in this seafood-steak-and-lots-of-great-beers restaurant. – Rachel Marsh
435 Charles H. Dimmock Parkway, Colonial Heights
SOUTHSIDE TEQUILA, TACOS AND TEX-MEX
After the beloved Carytown taco bar Don't Look Back caught fire in 2017, the restaurant grew new roots in Scott's Addition less than a year later. Now they're continuing their growth with a new location on Forest Hill Avenue, slinging the same Tex-Mex favorites that Richmond has grown to love. – Rachel Marsh
7524 Forest Hill Ave., Richmond
A FRESH FACE AT CAMDEN'S DOGTOWN MARKET
Longtime Richmond chef, Jannequin Bennett, has taken over ownership of Camden's Dogtown Market in Manchester. Bennett plans to keep the market café the same, with some light tweaks to the menu – like adding more vegetarian, gluten-free and grab-and-go options. – Rachel Marsh
201 W. Seventh St., Richmond
KUDOS TO MORE THAN GREEK
More Than Greek, a Mediterranean-style restaurant in Mechanicsville, made it to the top 100 best places to eat in 2019, based on Yelp. It landed on number 55, and is the only Virginia restaurant represented! – Rachel Marsh
8161 Atlee Road, Mechanicsville