Richmond Restaurants: What's New?
April 5th, 2019
Pizza 'n beer, chicken 'n waffles, and bacon 'n eggs
---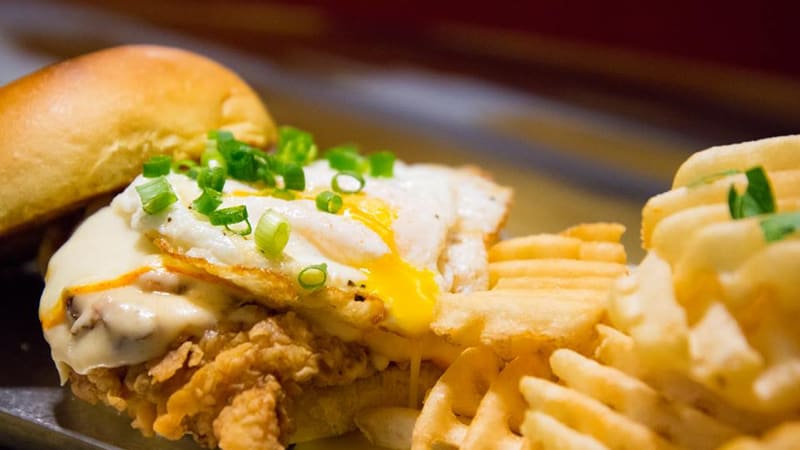 ---
HOT CHICK
Straight from Nashville with a hipster twist
Chicken inspired by regional specialties, such as Nashville hot and Southern fried, comes in a variety of different forms: on a sandwich, atop a salad, paired with waffles or just straight up finger-lickin'. Apps and sides are just as hearty and comforting, with offerings like pimento cheese, mashed potatoes, poutine and waffle fries. And vegetarians, don't shy away – you can substitute Gardein meatless chick'n. From the creative team at EAT Restaurant Partners. – Rachel Marsh
7 N. 17th St., Richmond
FIRE & HOPS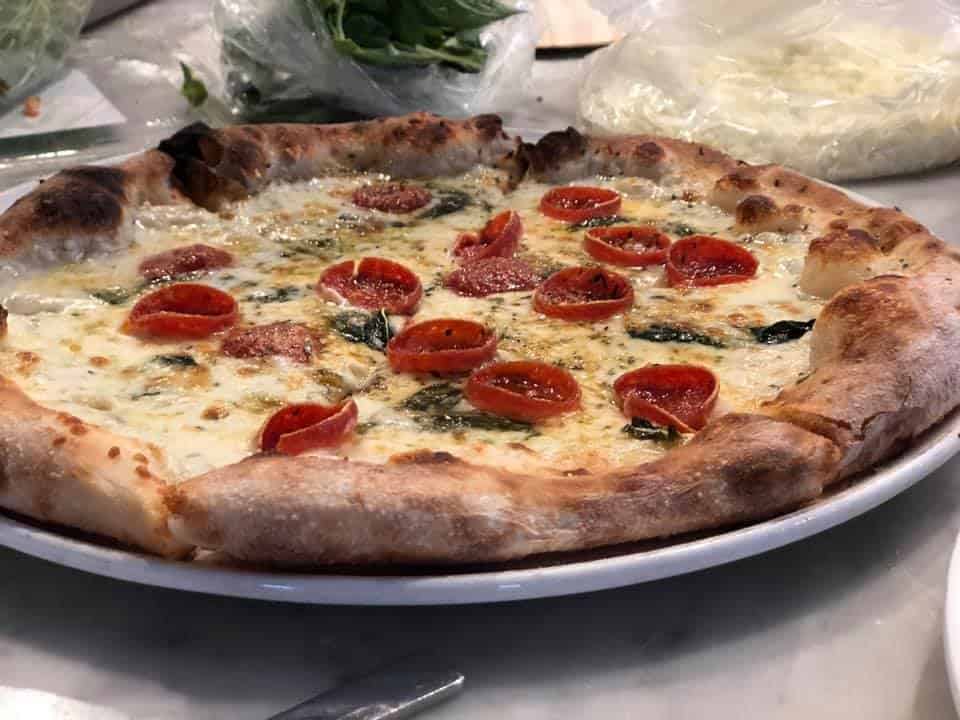 Italian roots, nicely assimilated
If you've dined at Joe Conigliaro's Sergio's, at Antonio Altadonna's Arianna's or at Filippo Altadonna's Pietro's, then you have an idea of what these cousins will be dishing up: Italian-inspired fare and a crafty selection of beer and cider pouring from 24 taps. In addition to pizza (the "fire" in the name), you can expect food that embraces southern European roots – including ravioli, tortellini and gnocchi – while also reaching far, far beyond – like Banh Mi, Nashville hot chicken, tacos and kale salad. – Annie Tobey
1 N. Belmont Ave., Richmond
PAKWAAN
Indian roots, experienced chefs
Bahadur "Bob" Thakur and Shyam Sunder met in New Delhi while working at an upscale hotel restaurant. Twenty-five years later, with even more restaurant experience, the friends have joined to bring northern Indian cuisine to Midlothian. Authentic dishes include spicy chicken curry in Murgh Tikka Masala; lamb curry; black tiger shrimp in spinach in the Jheenga Saag; and tandoori specialties (clay-oven entrées and breads). And, as always with Indian food, vegetarians can choose among plenty of delicious options. – AT
14862 Hull Street Road, Chesterfield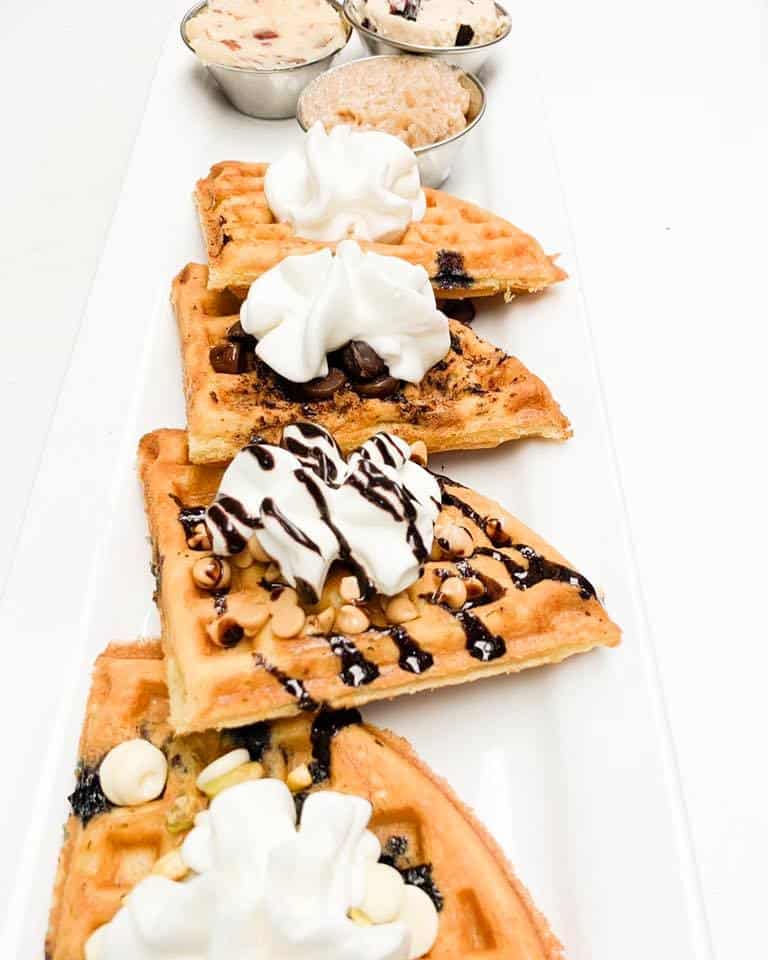 BRUNCH …
Who says it's just for the weekends?
Brunch should be enjoyed throughout the week – so says Brunch anyway. Open from breakfast to dinner, the sister restaurant to Lunch and Supper boasts all of the usual suspects: omelets, waffles, French toast, eggs Benedict and grits. Pair it with a traditional breakfast cocktail for that full Sunday morning experience. But if you're more in the mood to have lunch for lunch or dinner for dinner, they also offer a variety of sandwiches and salads. – RM
2600 W. Main St., Richmond
THE BIG KITCHEN
A.K.A. the big and easy and delicious kitchen
Launched by the same folks that brought you Tazza Kitchen, the Big Kitchen combines the convenience of fast food with the freshness of fine dining. Place your order online and select pickup time (including "as soon as possible"). Build your order from the likes of barbecue, salad, pizza, pasta and Tex Mex. Pay online, then drive through the Big Kitchen garage to grab your carefully packaged meal (ready to reheat as needed). Dishes are made to order with fresh ingredients, at delightfully reasonable prices, with no tipping. The Big Kitchen also offers beer, cider and wine, plus soda and grab-and-go food from its convenience store. – RM
1600 Altamont Ave., Richmond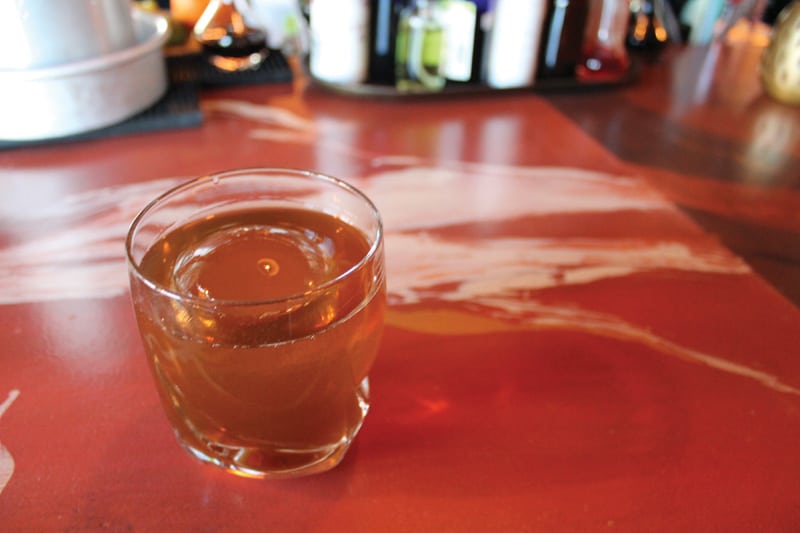 ADARRA
Jet set to downtown Richmond
Nestled in a quiet corner of Jackson Ward, Adarra gives off an inviting, worldly vibe. The menu is built around ingredients that are fresh and local with dishes that change seasonally. Adarra's upscale, Spanish-influenced shareables and tapas include roasted olives, marinated mussels, Basque risotto and venison tartare. The meticulously formulated cocktail menu offers unique, creative concoctions. There's a small selection of craft beers, and it wouldn't be a Spanish-inspired restaurant without the extensive wine list. – RM
618 N. First St., Richmond