Richmond Restaurants: What's New?
June 8th, 2018
Biscuit sandwiches, bowling alleys, bistros, butchers, and burgers on donuts
---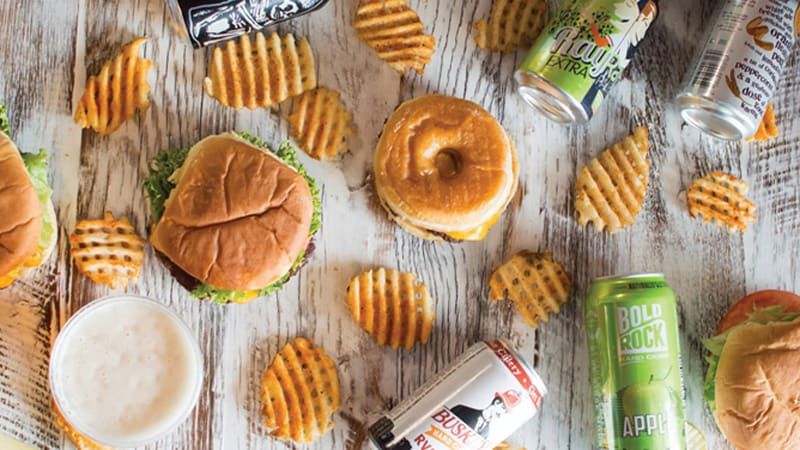 LUTHER BURGER
Burger plus donut: a meal of which childhood dreams are made
Choose from four types of fully cooked burgers: beef, turkey, crab and vegan. Pair with a side of seasoned waffle fries and a milkshake (many can be made vegan), both of which come in over a dozen flavors. Also choose from an array of brews, in bottles and on draft, plus wine. Luther Burger comes from the owners of Sugar Shack Donuts and is connected to their Chesterfield location – literally – so it only makes sense that customers have the option to "Luther" any burger – i.e., substitute the bun for a glazed donut. Mm, sweet and savory goodness! ~ Rachel Marsh
1931 Huguenot Road, North Chesterfield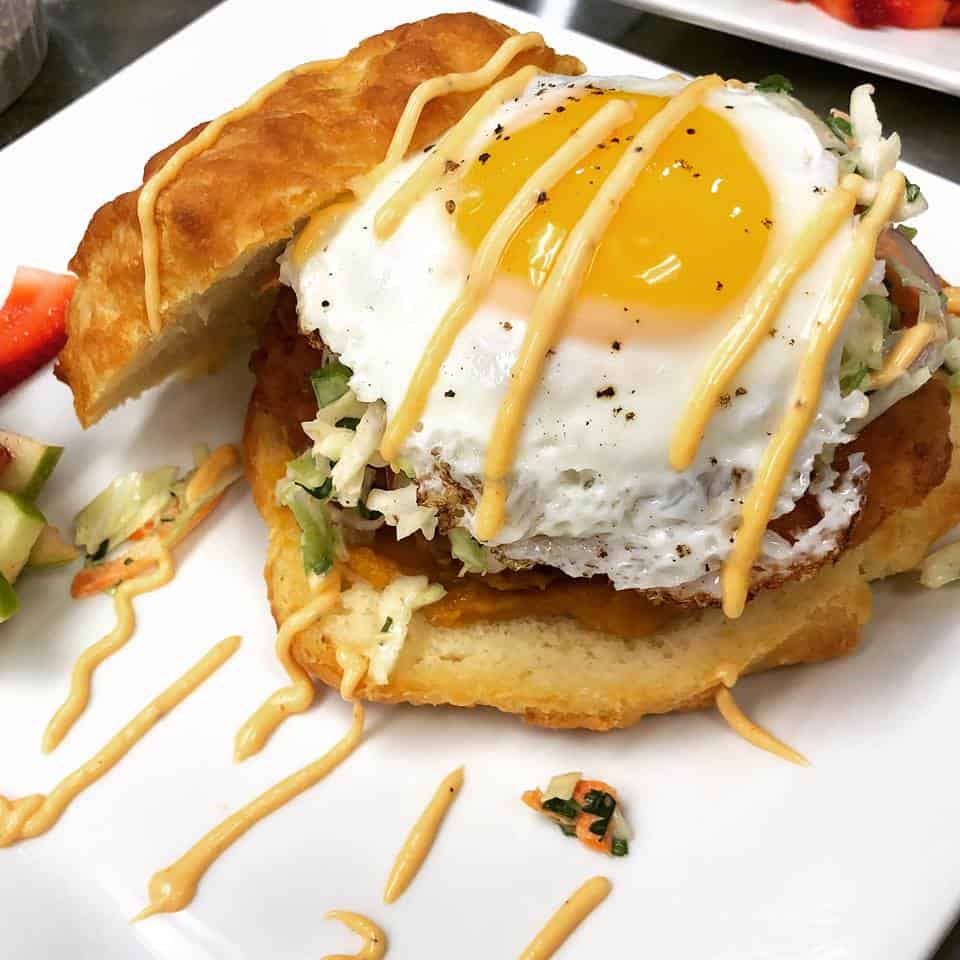 SALT & FORGE
For the most important first two meals of the day
Quick, convenient, inexpensive and delicious … what more could you ask for from a breakfast and lunch spot? Add "gourmet," and you've got Salt & Forge. Their breakfast is biscuit-centric, with options such as biscuit and gravy, ham and jam, or a traditional bacon, egg and cheese. Lunch consists of a substantial variety of unique sandwiches, including turkey and blackberry, smoky tomato and roast beef, and curried chickpea. Wash it all down with a glass of beer or wine, available onsite or to-go. ~ Rachel Marsh 
312 N. 2nd St., Richmond
ASHLAND MEAT CO. @ CROSS BROS.
A fresh spin on an old classic
Ashland's neighborhood grocery staple, Cross Bros. Grocery, is getting a makeover. They've recently changed hands to Ashland Meat Company, promising to maintain the same welcoming neighborhood grocery that the area has loved since 1912. Keeping products local is a priority, as nearly everything in the shop comes straight from Hanover or the surrounding area. All meat, including beef, chicken, pork and lamb, will be fresh, local and cut to order. In addition, they'll have a full stock of provisions, prepared foods, sandwiches, beer and wine. ~ Rachel Marsh
107-109 S. Railroad Ave., Ashland
KURU ETHIOPIAN BISTRO
One does not live by injera alone
KuRu adds cultural flare to Richmond's ever-growing dining scene. If your palate craves handcrafted tibs, wots and kifto made from fresh vegetables, top-quality meats and exotic spices, KuRu has you covered. If you've never tried Ethiopian food before, be adventurous and check them out – if you like meat, potatoes and bread and eating with your hands, then this is the place for you. Plenty of vegetarian options, too. ~ Whitney Kiatsuranon
415 W. Grace St.
ROOT STOCK PROVISIONS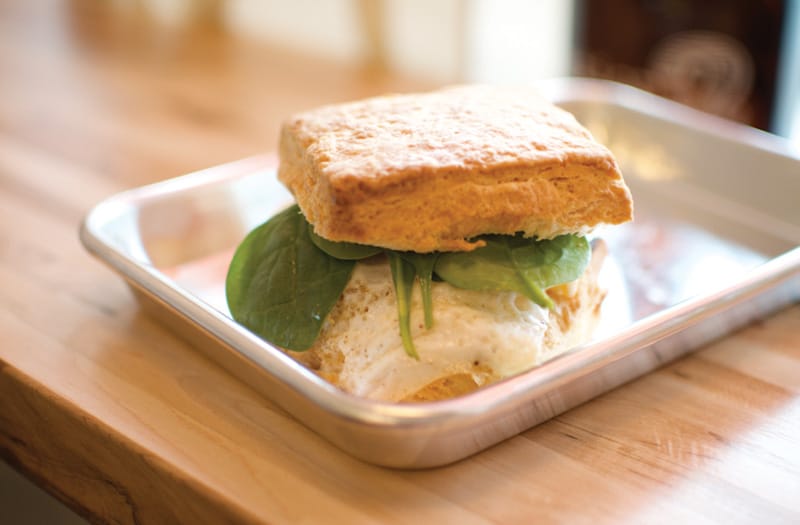 Made with love … and from scratch
Ah, finally! The deli spot Shockoe Bottom has been craving! Find breakfast delicacies such as maple bacon coffee cake, quiche or egg sandwich on a house-made biscuit. Enjoy fresh lunch and dinner options including diverse salads, soups and sandwiches, or full entrées like shrimp and grits or bacon-wrapped meatloaf. Pair it all off with a handcrafted soda or sumptuous dessert. And don't forget the ice cream … like the baked goods, it's all house made. ~ Rachel Marsh
1810 E. Main St., Richmond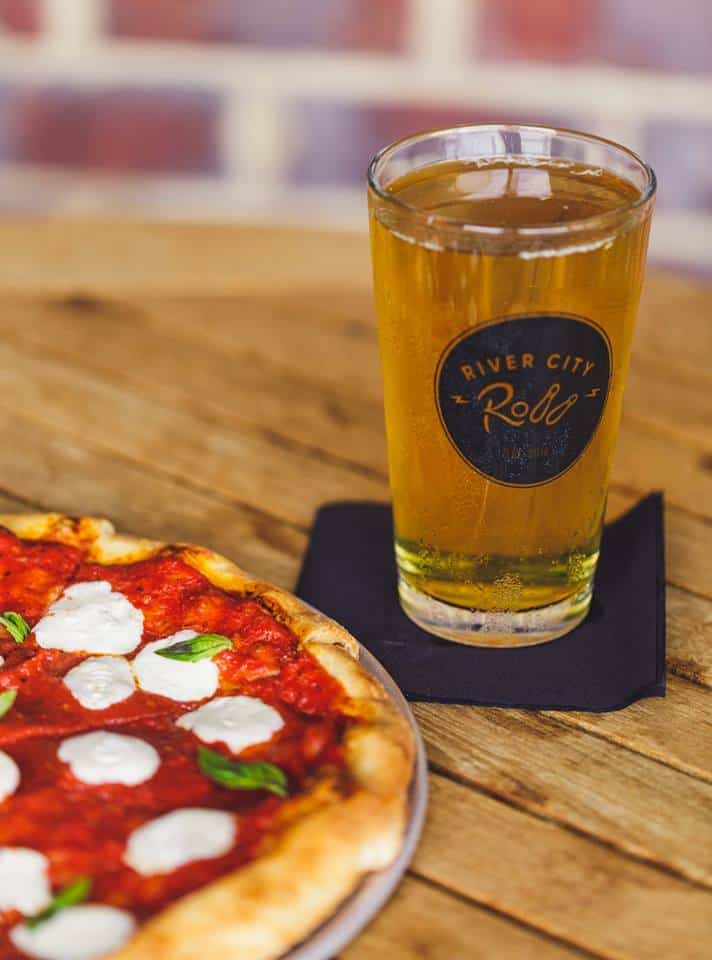 RIVER CITY ROLL
Claim a lane or just sit and sip
Lace up for Scott's Addition's fun side. River City Roll brings boutique bowling to the city, with leather sofas and table service at each of their 20 lanes. But if bowling isn't your thing, or if you just want a cool spot to hang out at on, say, a Saturday night, the bar section of the building is worth a visit on its own. The bar touts an impressive selection of wine, craft beer and cocktails. Over on the nosh menu, find snack foods, shareables, sandwiches and brick-oven pizzas. ~ Rachel Marsh
939 Myers St., Richmond
THIRSTY JOE'S DRAFT ROOM
Pours determined by the customer
What sets this Carytown establishment is its self-serve, 50-tap draft system in a laidback environment, with indoor and outdoor seating. You can pour yourself small samples (or however much you want) of beers and ciders, no minimum! Options including local, national and imports, most representing today's popular styles. If you get hungry, the space offers on-site food vendors serving bar food, too, like flatbread pizza and sandwiches. ~ Annie Tobey
3300 W. Cary St., Richmond
LEGENDS GRILLE
Wing your way to this new sports bar
Six and half years after opening their doors in Fredericksburg, Legends Bar and Grille has come down to Richmond to grace us with sliders, wings and more. Look for sports bar food, 16 TVs and 36 taps. Legend's wings have been voted the top 10 wings in Virginia, with a dozen creative sauces to choose from. Other menu options include entrées, grilled meats, flatbreads, tacos and salads. Be on the lookout for brunch and trivia nights. ~ Whitney Kiatsuranon
1601 Willow Lawn Drive, Richmond
INDUSTRIAL TAPHOUSE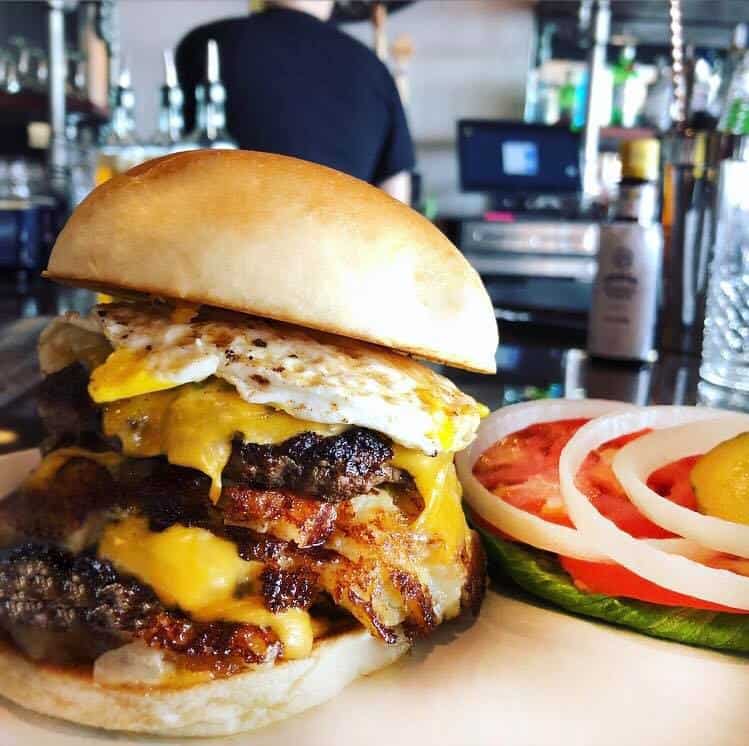 Manufacturing Southern food and hospitality
Family-owned and -operated Industrial Taphouse dishes out classic American dishes with Southern flair. Start with the beer, cheese and pretzel appetizer ­– the presentation alone will impress. The giant pretzel is served on a pretzel stand with dipping sauces. Then try the Executive 1, which elevates the classic American burger with creamy lump crab dip. Also choose from salads, sandwiches and entrées, gluten-free and vegetarian, beer, wine and cocktails. Serving up music, online ordering and catering. ~ Whitney Kiatsuranon
10392 Leadbetter Road, Ashland