Ask Me to Dance
| June 29th, 2017
The roots of beach music + the branches that still blow in the Richmond breeze
---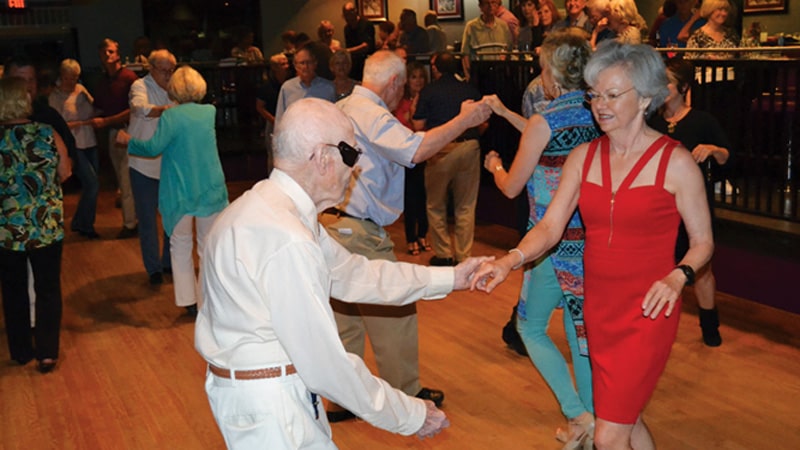 Yes, RVA, we have a shag scene … and it might be the best thing you've never heard of until now!
---
It's just past 8 o'clock on a Tuesday night at Visions, a nightclub nestled inside the DoubleTree by Hilton Hotel in Midlothian, and members of the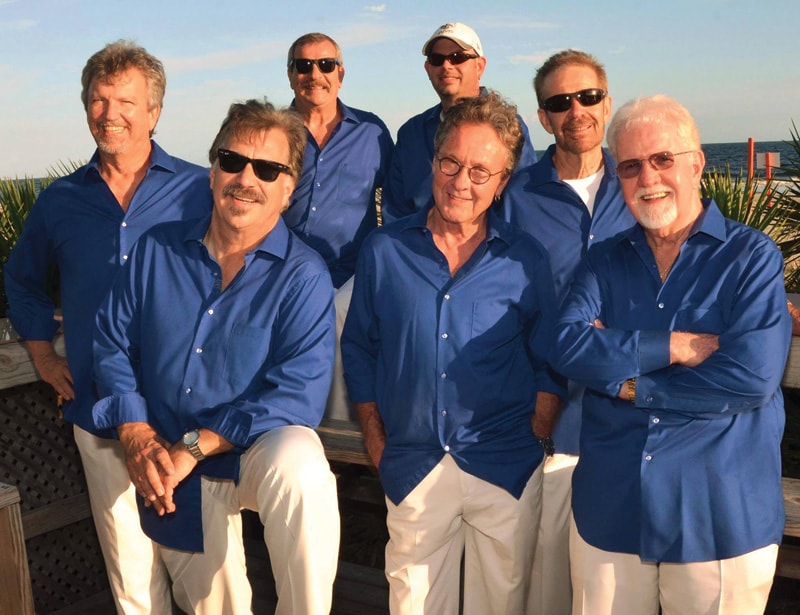 Richmond Shag Club are wearing their soles out to Sam Cooke's "Don't Cry on My Shoulder." They're a jubilant, well-dressed bunch, most of whom appear to be
over 40 and fresh off the Carolina boardwalk. Many have just returned from Spring Safari, an annual gathering hosted by a national shag club, Society of Stranders (the strand is the strip right in front of the beach), attended by thousands of shaggers from all along the East Coast who descend upon Myrtle Beach. The residual excitement is palpable. "Some people call it "senior's spring break," says club president Allen Batchelor. According to the chairman of the dance and hospitality committees, Graham Haddock, however, the scene has plenty of young folks, too. "All ages, all backgrounds," he says. It's key to keeping the dance alive.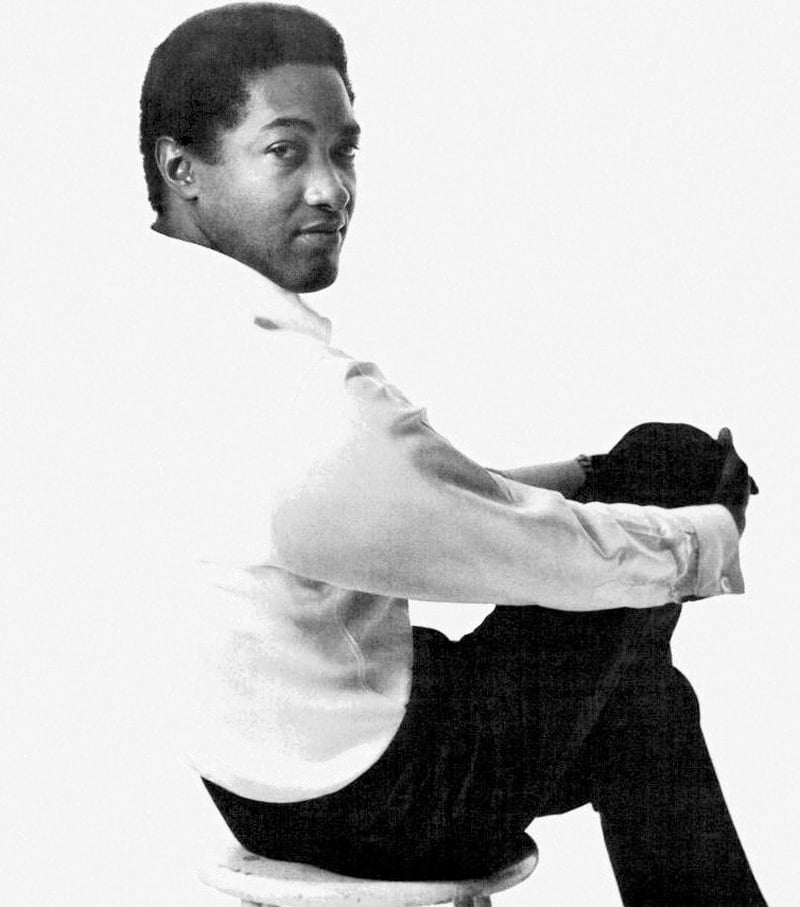 Stories about shag's birthplace inevitably spark debate, but most folks agree that it started somewhere on the boardwalks between Wilmington, North Carolina, and Charleston, South Carolina. Around 1945, swing music's popularity waned and songs with vocalists were hot again, especially those with a solid rhythm-and-blues backbone. According to shag enthusiasts,jukeboxes at beachfront Carolina "jump joints" played these tunes, and the scene began forming. The Carolina shag was born, a six-count, eight-step pattern danced with a partner, slightly reminiscent of the jitterbug.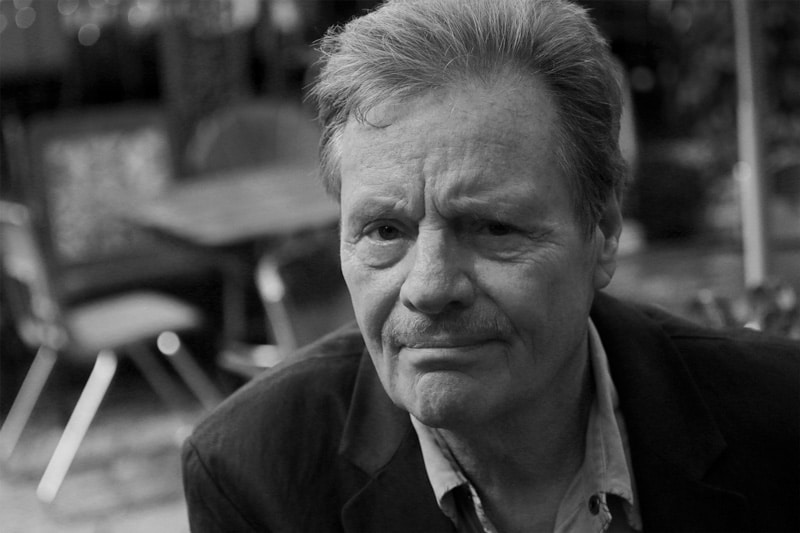 Worth noting, this style is not Collegiate or St. Louis varieties, though all have swing dance roots (think the 1989 film, cleverly named Shag, with Bridget Fonda and Phoebe Cates, and you'll be on point). It was especially popular among younger folks at the time. "The beach is where you went to get away from your parents," says Batchelor.
When the drinking age in the Carolinas changed from 21 to 18, things changed a bit. Lucky for those youngsters, beach music flooded the radio airwaves with syndicated shows like Beach Boogie and Blues Network and the Rhythm 'n' Beach Network. The late Steve "Mr. Beach" Leonard had one of the longest-running shows in Richmond, Sunday Night Beach Party, where you'd hear everything from The Catalinas and The Embers to Delbert McClinton.
Even today, you'll find programs dedicated to beach music. Tuning in to these shows, many available online, is one way shaggers find each other up and down the Southeast Coast at what we now call beach clubs. The other way folks connect is through groups like Society of Stranders, whose exhaustive website includes events and a national listing of local clubs.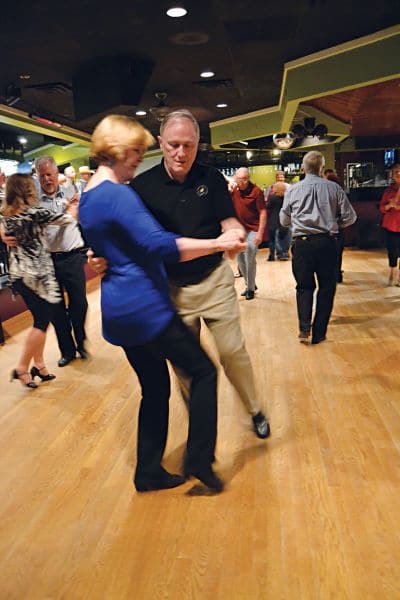 The Richmond Shag Club turns 30 this year, has about 300 members and is growing, according to Batchelor. They'll celebrate with a two-day shindig in August, Boogie on the James.
"It's arguably the best shag club," says member Bob Owen.
The club offers free beginner shag classes on Thursday nights and more advanced lessons on Tuesdays. You can pay for individual lessons or become a club member and they're free. "You get a lot for $30 a year," says Haddock.
The fun really begins when the floor opens up later in the evening, and soulful beach tunes elicit smooth moves. "It's always a party," says dance instructor Mary Ann Lambert. "Dancing is a feeling; it's enjoyment. So you don't have to be great," she adds.
Her husband, Fuzzy, emphasizes the good vibe of this group. "There's just so much camaraderie," he says. "There's not a person in here that can't dance with someone else. There's a feeling of ease and comfort," he adds.
The club also reaches out to the community, from giving demonstrations at assisted living homes to making regular donations to Camp Fantastic, an outdoor experience for kids with cancer.
Most admit there was a time when they were a little nervous to give the shag scene a go. In the end, most have scored a bounty of lifelong friends and a whole new social life.
The club's DJ, Gary Harman, and his wife were empty-nesters itching to try something new, so they took lessons. "I don't know how many times I quit, but I'm glad I kept trying. It was a life changer for us," he says. The couple even bought a place down in Myrtle Beach. "We go to tons of parties all over, the different shag clubs up and down the East Coast. It's just a blast," he says.
For singles, going out on the town can be overwhelming, but the Richmond Shag Club makes every effort to provide a safe, welcoming space. "I came here after I was divorced, and they embraced me in a difficult time. It was never intimidating, and I felt comfortable being out as a single woman," says Debbie Edmond. "It was just like home in two weeks," she says.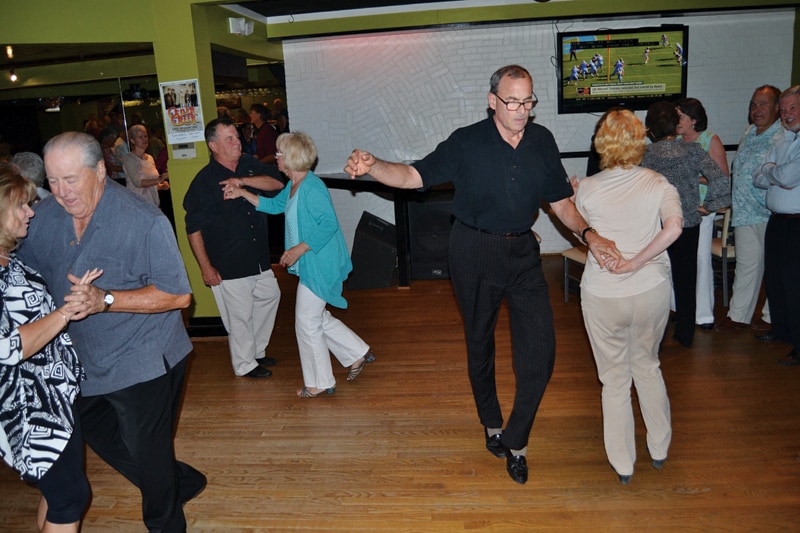 Haddock, who is wearing an Ask Me to Dance badge on his shirt, explains that everyone takes care of each other, often walking singles to their cars after the revelry. "The club itself is well lit and the music at just the right volume, making it conducive to conversation."
"We don't say 'club,' it's a community," says Joan Byrnes. "People ask, why do you keep this a secret? And we're not trying to – we want everybody."
The club's eldest member, Bill Long, is 99, still drives himself to Visions and has some advice for folks who are hesitant to give shag a whirl. "It keeps me alive," says Long. "If you're able to walk, even just a little, get over here. Getting out and staying active, especially when you're older, is important. It puts a little light in your life," he says. It doesn't hurt that the ladies love this dapper dude … and he loves them. "There's a lot of good lookin' women. I might be old, but I can still look," he says. "That song 'Dirty Ol' Man' is my theme song," he adds with a laugh.
---
Hilary Langford is an RVA-born and -based freelance writer who has spent the last decade covering a wide range of music and our ever-evolving Virginia beer scene. In addition to sonic indulgences and craft libations, she rates breakfast tacos, far-flung travel and Blanchard's coffee among life's essentials.