Richmond's Diverse Swimming Opportunities
| January 2nd, 2019
Boomers take advantage of Richmond's diverse swimming opportunities
---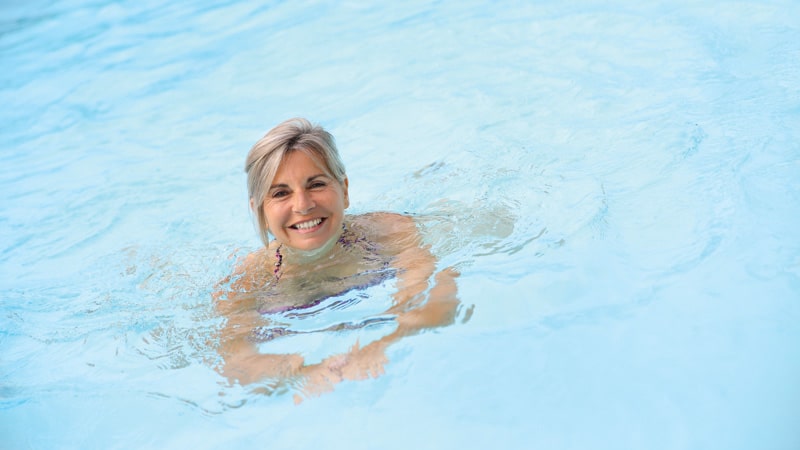 Terry Sue Gault hardly gives a second thought to swimming a mile or more during a workout.
Conversely, Clarence Hawkes has never swum unaided from one end of a pool to the other. At age 69, he's determined to change that fact.
Thanks to RVA's growing footprint as a mecca for swimmers, both are able to find what they need in metro Richmond's expanding network of aquatics centers.
OVERCOMING A FEAR OF WATER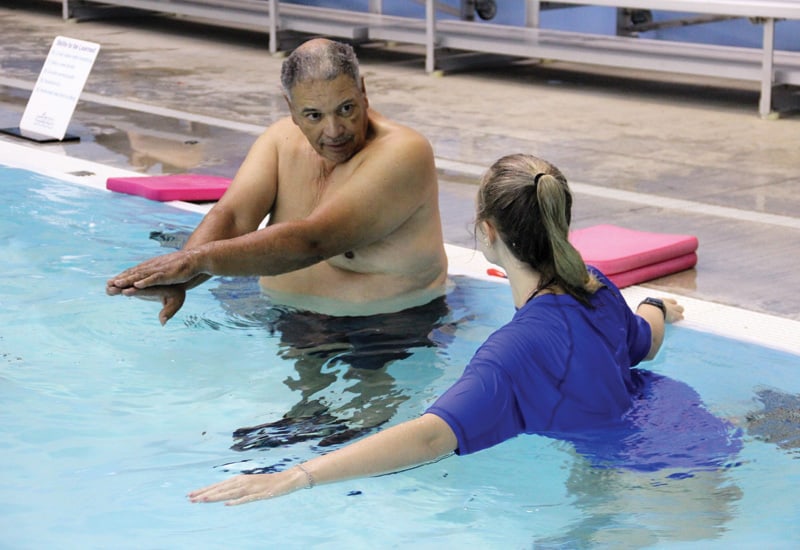 Hawkes is a retired educator who drives an hour and 15 minutes from his home in Blackstone for twice-a-week beginner swimming lessons at the Collegiate School Aquatics Center off state Route 10 in Chesterfield County.
"I never had swim lessons as a kid," Hawkes said. At some point, he developed aquaphobia – fear of the water. "I don't know why I have the phobia, but I do."
The aquatics center near the Chippenham Parkway-Iron Bridge Road interchange is home to SwimRVA, an organization that provides a myriad of aquatic activities, ranging from water polo to stroke improvement classes.
"I wanted to overcome my inherent fear of water," Hawkes said. "Secondly, I wanted to improve my health by doing exercise.
"After doing research, I found that this was a good location for me," Hawkes said of the SwimRVA facility. "I found that they are very patient, understanding, and give step-by-step instruction, reinforced on a positive level."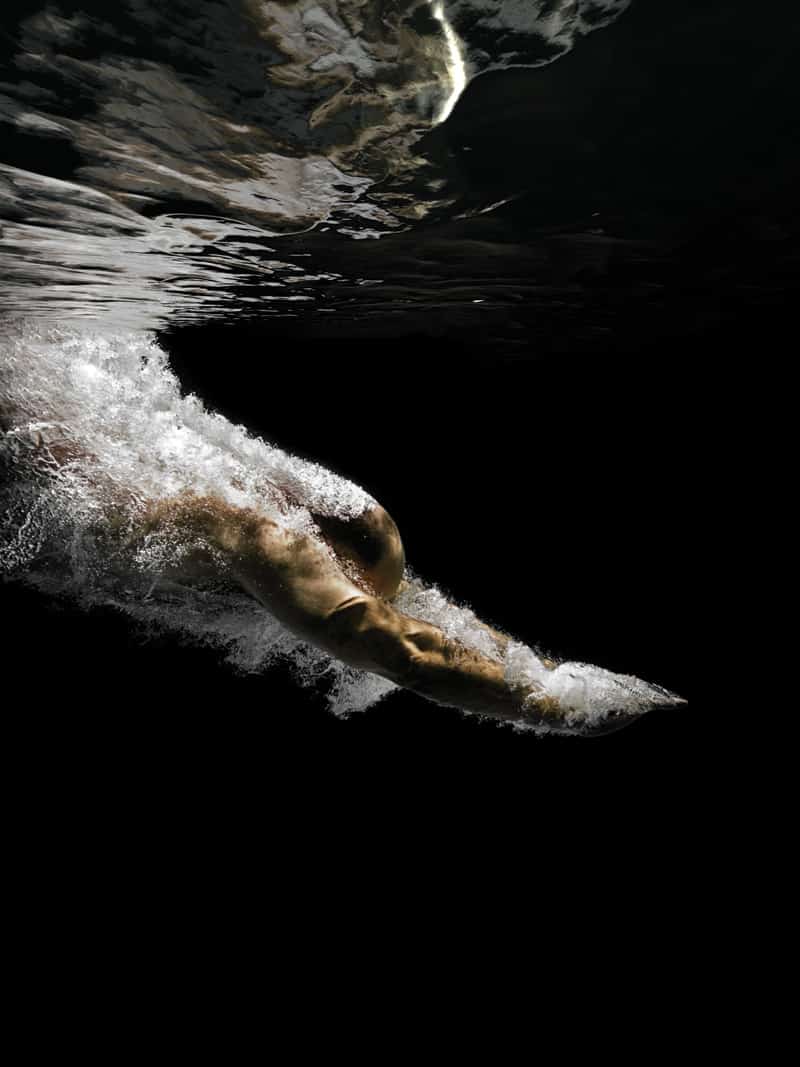 A MASTERS COMPETITOR
At the other end of the swimming-experience spectrum is Gault, 68, former swim coach at St. Christopher's and St. Catherine's schools. An eight-time All-American Masters swimmer, she has noted the growth of the sport in metro Richmond.
"I moved to Richmond so I could swim Masters," she said. "That was when I was 30."
That was before NOVA of Virginia Aquatics built its massive swim center on Gayton Road, before the YMCA of Greater Richmond expanded to 17 branches (12 of them with aquatics facilities), before ACAC (nee Briarwood Swim and Racquet Club) broke ground in Midlothian and later in Short Pump, before Quest Swimming popped up in western Chesterfield and before the Collegiate School Aquatics Center arrived on the scene in 2012 with its 50-meter Olympic competition pool.
Not to mention Midlothian Athletic Club, Burkwood Swim and Racquet Club in Hanover County, Woodlake Aquatic Fitness Center, and to a lesser extent the area's seven American Family Fitness centers, and 11 Golds Gym branches, which feature lap pools.
---
Mastering Triathlons After Age 50
---
Gault trains at Quest off Hull Street Road on weekdays and at ACAC's Midlothian pool on weekends. Her specialties are butterfly and distance freestyle.
She likes the water temperature at Quest for serious swimming. "Dudley Duncan keeps the water there at 80 degrees," she says. "It's wonderful. The water's always clear. I feel energized."
At ACAC, Gault said, her swimming pals are "a fun group," but the water is warmer than she likes it. "They want to keep the water warm for the water aerobics people," she says.
Swimming helps her physically, but also psychically, Gault says. "I'm a better person when I swim (just ask my husband). And I'm better when I swim with people than when I swim by myself."
THE OPEN WATERS BECKON
Like Gault, 60-year-old Richmond attorney Shannon Varner has been swimming since he was a kid. Growing up in a military family and subject to frequent moves, Varner started swimming in a summer league at age 7 in Northern Virginia. By the time he was 10, he was swimming year-round in New Jersey.
He was good enough to earn a swimming scholarship to Arizona State University, where he was an All-American in the 400 individual medley and 800 freestyle relay and qualified for the 1980 Olympic Trials in the 400 IM.
An early riser, Varner hits the pool at the Tuckahoe YMCA at 5 a.m. three times a week, and at 8 a.m. on Sundays. He logs about 3,000 meters per workout – "longer on Sundays," he says.
Winter workouts keep Varner in shape for what has become his warm-weather passion – open-water swimming. During the summer, the James River is his choice for weekend swims, ranging from 3 to 6 miles.
"When I started back up at the Y, I thought that I would compete in the Masters meets," he says, "but I got talked into doing an open-water swim – the 7½-mile Potomac River swim – and I got hooked on open-water swimming."
"So, the competitions I've been doing are open-water swims rather than the typical Masters' meets."
NEVER TOO LATE
But you don't need to have great swimming genes to enjoy the vast array of facilities and instruction available in metro Richmond.
Betty Ann Skinner found just what she needed at the Shady Grove YMCA.
Growing up in Ladysmith in Caroline County, she didn't have ready access to swim lessons as a child.
"I made sure my children took swimming lessons," she said. "They're both excellent swimmers. I figured it was time for Mom to swim."
Now 67, Skinner took lessons two years ago.
"It was a wonderful experience," she says. "I didn't know I was going to be the oldest person in the class."
She now swims up to 25 laps in the family pool at Shady Grove.
"Plus," she says, "my granddaughter, she's 6, and she's on the swim team. I wanted to be able to swim with her. And I do. I go up there, she's in the pool, and I love it."
Chrissy Fandel, association director of aquatics for the YMCA of Greater Richmond, says there are various reasons that Boomers might take to the water for the first time or are coming back to the water. Some have never had lessons, some need the low-impact exercise, some are preparing for a triathlon, some are following doctor's orders and some simply have it on their bucket list.
"One of my favorites," she says, "is a woman who was planning to go on a cruise, and she wanted to be able to swim to enjoy herself.
"And she did."
---
OPEN-WATER SWIM TRAINING
Suggestions from Shannon Varner
Part of the allure of open-water swimming for me is that the conditions are never the same and can change during the same swim.
The James River is a great, and beautiful, place to train, particularly upstream from the Willey Bridge. Depending on the flow and temperature, it can be more or less difficult. Lake swimming doesn't have the flow issue, but in either case, there are no lane lines or walls to hang on and typically one cannot just stand on the bottom.
Peluso Open Water has a year-round training program (PelusoOpenWater.com). Actual open-water practices are generally spring to fall, with pool workouts year-round.
I train year-round in the pool to support my open-water swimming. I avoid open-water swimming alone unless I have some kind of safety support like a kayaker or boat.
My suggestions are to get in swimming shape in a pool before training in the open water, know your limits and don't go alone.
---
Ed Kelleher is a land-locked retired journalist who didn't inherit the swim genes from his record-setting Masters swimming mom.