Romantic Double Features with Your Sweetheart
| February 7th, 2022
Plan your night of romance. Or maybe not
---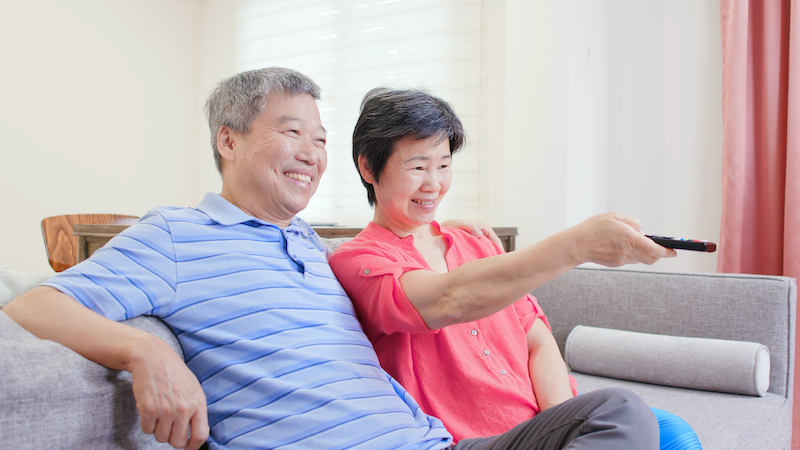 You may recall double features, where you could see two movies for the prices of one – at a movie theater, no less. With contemporary streaming TV, you can create your own double feature. Writer Nick Thomas shares a list of perfectly paired movies, with a touch of romance and of LOL. Whether you view these romantic double feature movies or not, you can get a laugh out of their couplings.
---
Of the many pleasant activities to share with someone special this Valentine's Day, relaxing at home in the evening with some popcorn, a soda, and watching a couple of movies will be high on the list for some couples.
But what films pair well together? Here are some suggestions for double features from various genres – all actual feature films (release dates shown) – that should be watched in sequence:
Romantic double feature movies
"The Postman Always Rings Twice" (1946) followed by "You've Got Mail" (1998).
"Twister" (1996) followed by "Gone with the Wind" (1939).
"Meet the Parents" (2000) followed by "High Anxiety" (1977).
"The Swarm" (1978) followed by "The Sting" (1973).
"Marathon Man" (1976) followed by "Breathless" (1960).
"A Night at the Opera" (1935) followed by "The Big Sleep" (1946).
"Mr. Smith Goes to Washington" (1939) followed by "Dirty Rotten Scoundrels" (1988).
"Raging Bull" (1980) followed by "Poor Cow" (1967).
"The Man Who Fell to Earth" (1976) followed by "Fragments" (2008).
"Robin Hood: Men in Tights" (1993) followed by "The Big Squeeze" (1996).
"Divorce American Style" (1967) followed by "The Great Escape" (1963).
"Weeds" (1987) followed by "The Constant Gardener" (2005).
"One Hundred and One Dalmatians" (1961) followed by "The House of the Yellow Carpet" (1983).
"The Cable Guy" (1996) followed by "Never on Sunday" (1960).
"The Barefoot Contessa" (1954) followed by "Cold Feet" (1989).
"The Birds" (1963) followed by "Bombs Away" (1985).
"Edward Scissorhands" (1990) followed by "Love Hurts" (2009).
"Blazing Saddles" (1974) followed by "Great Balls of Fire!" (1989).
"Fiddler on the Roof" (1971) followed by "A Shot in the Dark" (1964).
"The Frozen Dead" (1966) followed by "Die Hard" (1988).
"Cats and Dogs" (2001) followed by "Mortal Kombat" (1995).
"Gay Blades" (1946) followed by "They All Came Out" (1939).
"Big Fish" (2003) followed by "Liar, Liar" (1997).
"Four Daughters" (1938) followed by "House of Terror" (1973).
"The Dirty Dozen" (1967) followed by "12 Angry Men" (1957).
"Cat on a Hot Tin Roof" (1958) followed by "Red Paws" (2020).
"When Husbands Flirt" (1925) followed by "House of Flying Daggers" (2004).
"The Nightmare Before Christmas" (1993) followed by "Scenes from a Mall" (1991).
"Up" (2009) followed by "Vertigo" (1958).
"They Died with Their Boots On" (1941) followed by "Happy Feet" (2006).
"The Four Feathers" (1939) followed by "A Ticklish Affair" (1963).
---
Nick Thomas teaches at Auburn University at Montgomery, in Alabama, and has written features, columns, and interviews for many newspapers and magazines. See www.getnickt.org.