What's Booming RVA: Space to Hadestown + Memorial Day
| May 25th, 2023
Boomer's top 5 picks for the week ahead, plus honoring heroes
---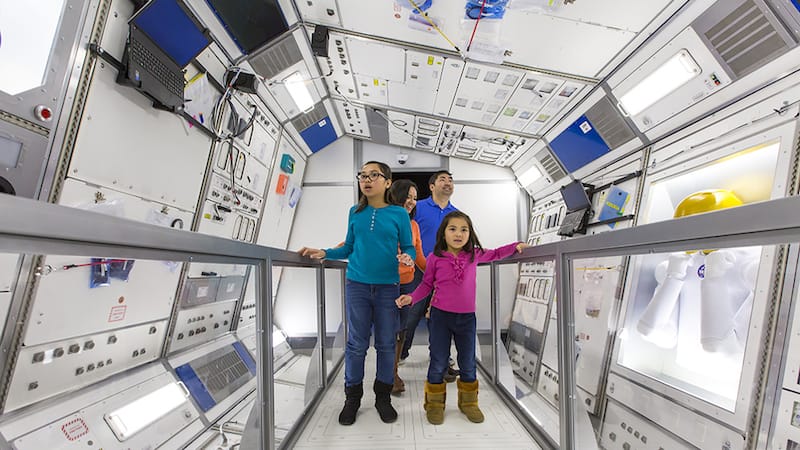 Fasten your seatbelts in "Space: An Out-of-Gravity Experience," rock to beach music in the woods, spot the signs of Richmond past and see what's coming for the future, travel to "Hadestown" – and honor the fallen at Memorial Day ceremonies around the region – including free admission for military. All in "What's Booming RVA: Space to Hadestown + Memorial Day."
---
"Space: An Out-of-Gravity Experience"
May 27 through Labor Day at the Science Museum of Virginia, Richmond
Out of sight, out of mind? It's easy to take for granted the experiences of the adventurous astronauts working in space every day. This summertime exhibition at the SMV gives a glimpse into the threats, challenges, and even funny quirks of space travel and space life. Consider radiation, meteoroids, weightlessness, extreme temperatures, and lack of air pressure. Put your hand in a space suit glove for a feeling of the challenge. Step into the "Space" mock-up of the International Space Station's U.S. Destiny lab module and send your mind into orbit. Fun and educational for visitors of all ages.
---
"Space: An Out-of-Gravity Experience" at the Science Museum of Virginia
"Apollo: When We Went to the Moon" at the Virginia Museum of History & Culture
And, for the little ones, "Moon to Mars" at the Children's Museum of Richmond
---
The Embers with Craig Woolard at Pocahontas Premieres
May 26, 7 p.m., at Pocahontas State Park, Chesterfield
The Embers have laid the groundwork for what has become known as 'Beach Music' in the Carolinas, Virginias, the Gulf coast region, entertaining listeners from childhood to adulthood. Rock to beach music in the forest, in the natural outdoor setting of the Heritage Amphitheater.
Free Admission to The Valentine in honor of "Sign Spotting"
May 27, 10 a.m. to 5 p.m., at The Valentine, Richmond
The museum of Richmond history presents an exhibit on the city's signage, from vintage neon signs to public facility signs, Jim Crow era to local advocacy signs. The exhibit features historic signs and examines how iconic signage has been used to inform, advertise, and persuade. Exhibition runs May 25 through May 31, 2024, with FREE admission on May 27.
"Hadestown"
May 31 to June 4 at Altria Theater, Richmond
Two mythic tales – young dreamers Orpheus and Eurydice, and King Hades and his wife Persephone – take the audience on a journey to the underworld and back. From singer-songwriter Anaïs Mitchell and innovative director Rachel Chavkin, the enduring love story evokes themes of industry vs. nature, doubt vs. faith, and fear vs. love. Winner of eight 2019 Tony Awards, including Best Musical, and the 2020 Grammy Award for Best Musical Theater Album. Part of the Broadway in Richmond series.
Connect with PlanRVA Day
June 1, 11 a.m. to 7:30 p.m., at PlanRVA, Richmond
PlanRVA, the Richmond region's planning district commission, offers a full day of learning from panelists and regional partners, with a focus on inclusion. Sessions include regional trails, creativity, and screening of "A River Called Home." Drop in or stay the day. FREE, registration required.
Memorial Day Observances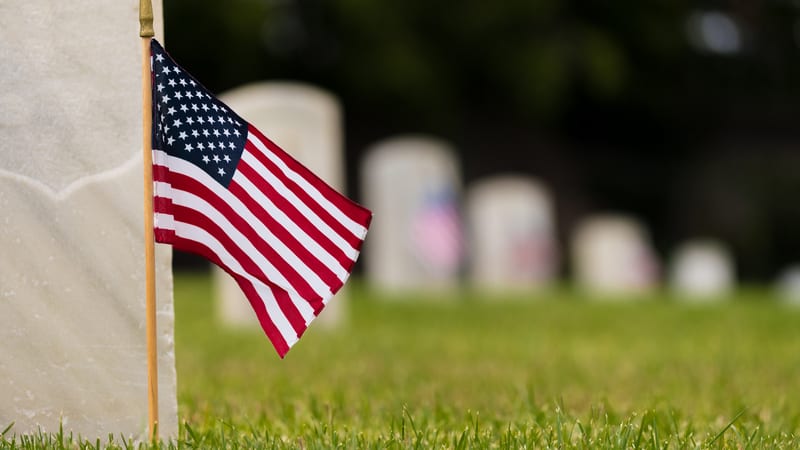 "Honoring Service to America." Free tickets and programs during Memorial Day Weekend at Colonial Williamsburg. Free admission for veterans and military families, May 26 to 29, and special programming on May 29. Programming on May 29 features a wreath-laying ceremony at 10 a.m. and bagpipe performance at 4:40 p.m., in Colonial Williamsburg.
Pamplin Park Honors the Fallen. A day of programs, a battlefield tour, ceremony, and temporary exhibit. Programs include Civil War soldiers' camp life, drill presentation, "We Are Americans: Air Force Academy Tribute to Memorial Day," "Music That Moves the Military," battlefield tour and more. The ceremony includes the presentation of colors by a U.S. Army color guard, speaker, and a cannon fire salute and playing of TAPS. A display of Medals of Honor extends May 29 to June 1. May 29, 9 a.m. to 5 p.m., at Pamplin Historical Park & The National Museum of the Civil War Soldier, Petersburg.
Hanover County Memorial Day Ceremony. Guest speaker Phillip Brashear, son of Carl Brashear, late U.S. Navy Master Diver and subject of the major motion picture "Men of Honor"; laying of the Memorial Wreath and the reading of names on new bricks added to the Veterans Memorial; and music from the Hanover Concert Band. May 29, 10 a.m., at the Hanover Veterans Memorial, Hanover Wayside Park.
67th Annual Commonwealth's Memorial Day Ceremony. Speakers, Gold Star families, music by the 29th Division Band, Virginia National Guard, and memorial wreath presentations by veteran service organizations. Also livestreamed on the Facebook pages of Virginia War Memorial and Virginia Department of Veterans Services (DVS). Virginia War Memorial open for tours. May 29, 11 a.m. (patriotic music concert at 2 p.m.), at the Virginia War Memorial, Richmond.
Memorial Day Ceremonies from the Virginia Department of Veterans Services. Virginia's three states veterans cemeteries host ceremonies, open to the public. Prior to each cemetery ceremony, volunteers will place American flags on all gravesites.
In Amelia at the Virginia Veterans Cemetery, the ceremony will begin at 10 a.m. The speaker will be Colonel Bobby Arnold (US Army, Retired). At 10300 Pridesville Road, Amelia Court House.
In Dublin at the Southwest Virginia Veterans Cemetery, the ceremony will begin at 11 a.m. The speaker will be former Chief Master Sergeant of the US Air Force, Rodney McKinley (US Air Force, Retired). At 5550 Bagging Mill Road, Dublin.
In Suffolk at the Albert G. Horton, Jr. Memorial Veterans Cemetery, the ceremony will begin at 10 a.m. The speaker will be Major General Jerry F. Prochaska, U.S. Army, Deputy Director for the Joint Force Development and Design Center, J-7, Joint Staff, Suffolk. At 5310 Milners Road, Suffolk.
Chesterfield County Memorial Day Ceremony. Featuring keynote speaker Col. Stephan Ruppel-Lee, an Army veteran who served with the 29th Infantry Division in Kuwait; unveiling of a replica of the Tomb of the Unknown Solider; live reenactment of the changing of the guard by the Chesterfield County Sheriff Honor Guard; and more. May 29, 2 p.m., at the Vietnam Veterans Memorial Building Exhibition Hall at the Chesterfield County Fairgrounds, located at 10300 Courthouse Road, Chesterfield (changed to an indoor venue due to the potential inclement weather).
Free Admission for Active-Duty Military and Veterans. Check in at guest services desk with valid ID. Includes the newest exhibition, "Apollo: When We Went to the Moon." May 29, at the Virginia Museum of History & Culture, Richmond.
Check websites for more details, including prices and registration requirements.
---
More of What's Booming in Richmond besides Space to Hadestown
Food and more fun to fill your plate
Boomer's featured flavor of the week:
Foods that serve triple duty: healthy for you, healthy for the Earth, and delicious
And lots more events to throw on your calendar: