Shipt: A New Grocery Delivery Option
February 21st, 2018
---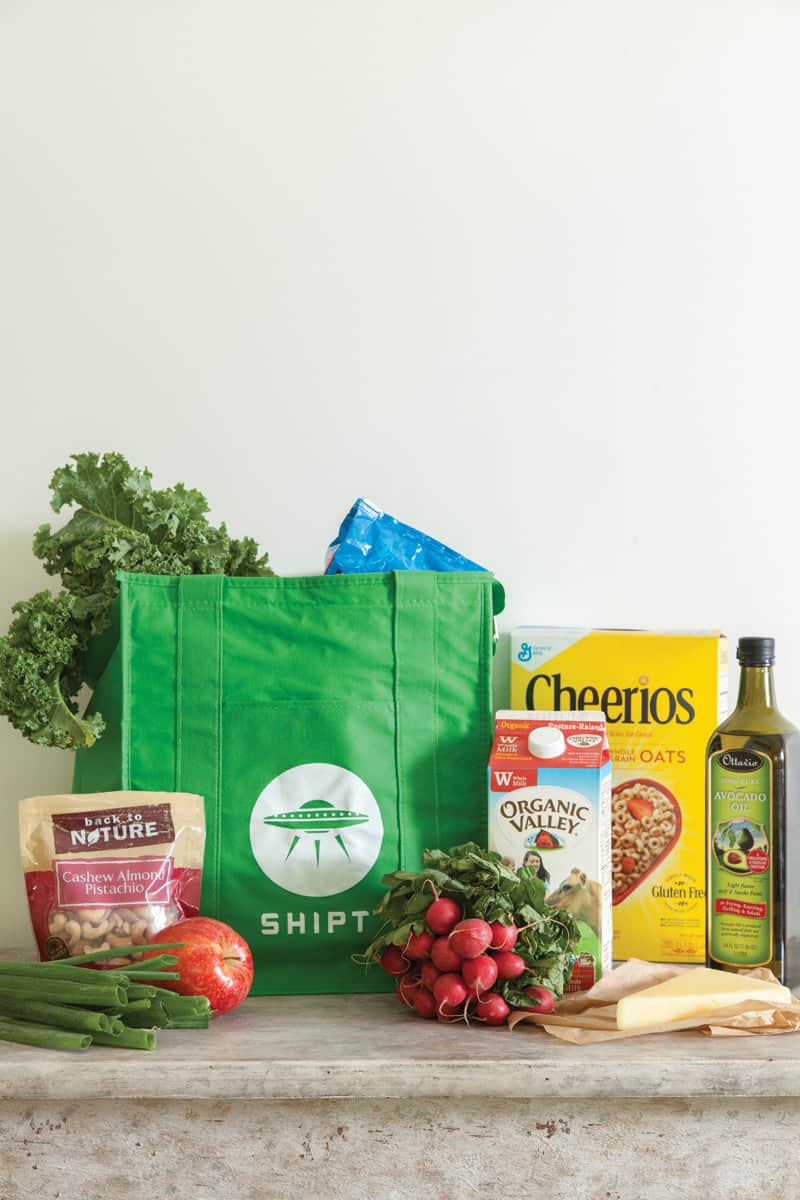 Create your grocery list on the Shipt smartphone iOS or Android app or on your web browser, choose a one-hour delivery window and wait for your personal shopper to deliver the goods right to your doorstep. Learn more or sign up at Shipt.com.
Costs
$99 annual membership fee.
Unlimited free delivery for orders over $35 ($7 delivery fee under $35).
Tipping your shopper is optional and can be done online or using the app.
Shipt prices vary slightly from grocery store prices.
Pros & Cons
Pro: Delivery items include fresh produce, meat and other perishables as well as nonperishables and household goods.
Con: Shipt doesn't coordinate with Kroger Plus membership, so no fuel points.
Pro: You can keep a running grocery list.
Con & Pro: The Shipt website selection differs slightly from grocery store shelves, but customers can include special requests that the shopper can attempt to fulfill.
Pro: Your order can be delivered to an alternate address – work, family, etc.
Pro & Con: It's easy to comparison shop, but you can't compare expiration dates or other fine print.
Pro: For substitutes for unavailable items, you can request "no substitutes," "best judgment" or "contact me." You can also enter delivery notes such as "Text me when you arrive."
Con: Prescriptions, alcohol and tobacco products can't be delivered.
Pro: You can schedule delivery within a few hours or for the next day.