"Shooting the Breeze with Baby Boomer Stars!" by Torchy Smith
| August 29th, 2019
Surprising Celebrity Conversations for the Retro Generation
---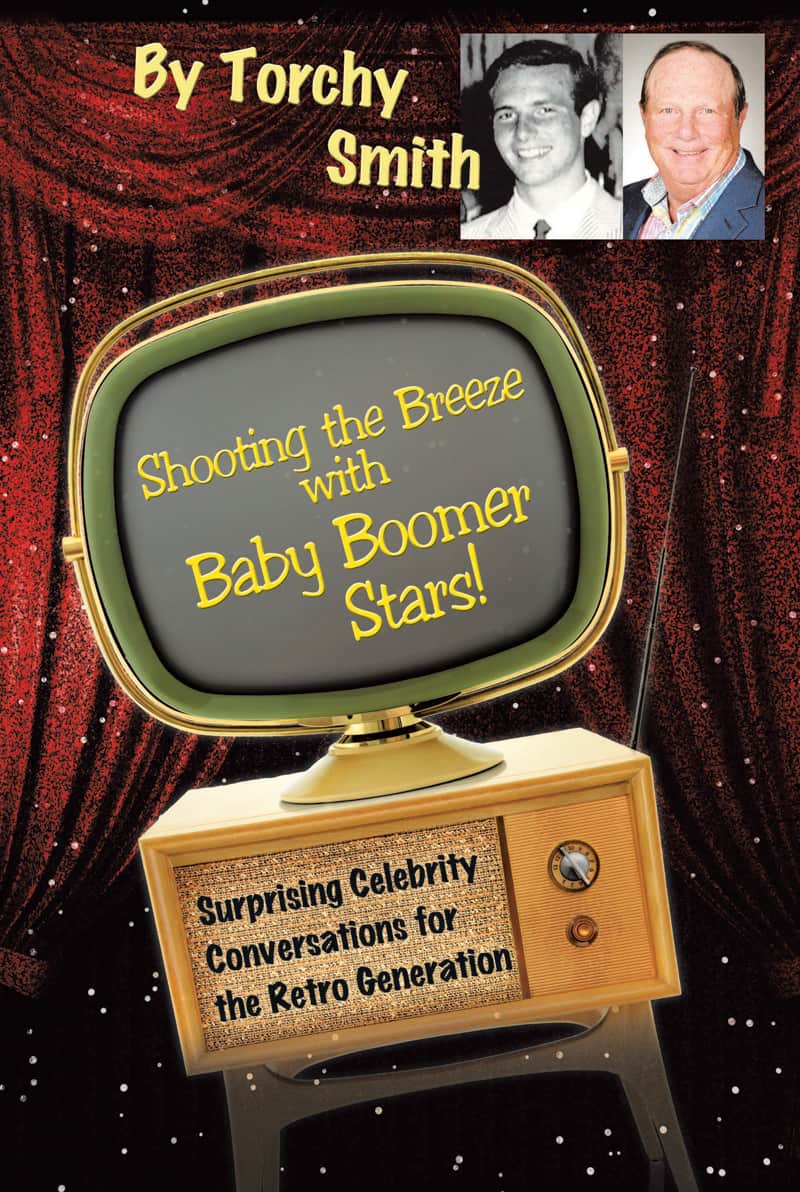 "Where Are They Now" fans, rejoice! Self-professed "nostalgic junkie" Edward "Torchy" Smith has interviewed dozens of celebrities and gathered the conversations in Shooting the Breeze with Baby Boomer Stars.
In his book, Smith includes 50 people of baby boomer-ish ages. Given his 1947 birthday, he begins with 10 Mouseketeers from The Mickey Mouse Club. Other stars are known for later TV shows and movies, including Happy Days, Kung Fu, The Waltons, Laverne & Shirley and Animal House. Don't expect big name stars like Annette Funicello or Ron Howard – you probably already know what they've been up to anyway.
The stories include behind-the-scenes peeks into shows and celebs we remember fondly, into the personalities behind the pretty faces, into their current passions and more. For example, you'll learn:
That Anson Williams (Potsie on Happy Days) was born Anson William Heimlich, and his second cousin was Dr. Henry Judah Heimlich – yes, the man whose "maneuver" has saved many lives.
What Penny Marshall and Cindy Williams (Laverne and Shirley) were doing professionally when they were invited to appear on Happy Days.
Whether voiceovers or animation comes first, a question answered by Bill Mumy (Will Robinson in Lost in Space), who did many a voiceover and narration after escaping from Mr. Smith.
How fans reacted when Dean Butler (Almanzo Wilder, Laura's husband on Little House on the Prairie) played The Love Boat husband of Mary Elizabeth McDonough (Erin on The Waltons). (Can you say "cheating scoundrel"?)
That cute little Mouseketeer Cubby O'Brien sprang from a long line of drummers – his primary gig after The Mickey Mouse Show – and which well-known pop duo he later performed with.
About Last Dance at the Savoy: Life, Love and Caring for Someone with Progressive Supranuclear Palsy, the book Kathryn Leigh Scott (Playboy bunny and Barnabas Collins' love interest in the dark soap opera, Dark Shadows) wrote about her husband after his death.
The book contains plenty of interesting tidbits like these, told in Smith's casual, somewhat whimsical style. His not-too-infrequent mistakes and some scattered organization can be distracting. However, the mini-profiles of people from our childhood and youth provide nostalgic forays and insights while answering that age-old question, "Where are they now?"
---
Published by Archway Publishing, Oct. 2, 2018
338 pages
Available in hardcover ($18.58), paperback ($16.01) and e-book ($4.61-$5.49)