Should Mom Share Surprise DNA Results?
| June 24th, 2022
Her daughter's father isn't who they both thought he was
---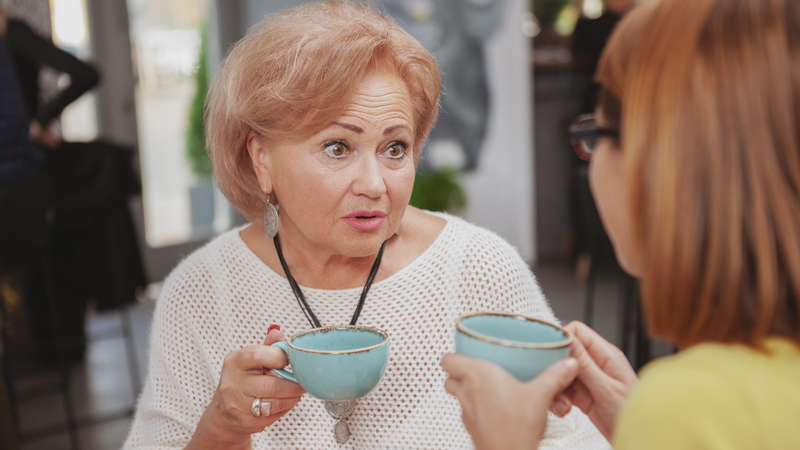 A mother has learned 36 years later that her daughter's father isn't who they both believed him to be. Should she tell her daughter of the surprise DNA results? See what advice columnist Amy Dickinson says in this edition of "Ask Amy."
---
Dear Amy:
After 36 years, I found out via surprise DNA results that the father of my daughter was the product of a one-night stand, and that she is not the daughter of the man I married.
All those years ago, when I found out I was pregnant I married the man I was dating and in love with. I've had no contact with the one-night stand man since the morning after.
Do I tell my daughter?
I'm mostly concerned about this because she knows that the man I married (her non-DNA dad, who I later divorced) is an alcoholic. His mother and two aunts each died of genetic cancers.
If she learns about her DNA, my daughter will no longer believe she carries those potentially life-ending traits, but I still wonder if she should be told.
I certainly don't want to tell my ex-husband – and won't.
Mama's Baby, Daddy's maybe
Dear Mama:
Yes, you should tell your daughter about these surprise DNA results.
If you can't justify telling her the truth about her genetic history simply because it is the truth (and medically important to her), consider this: She's going to find out, anyway.
The ubiquity of DNA testing is quickly blowing the lid off of family secrets, and the speed of this huge and sweeping change also gives you an out.
You don't actually have to spend years sitting on this knowledge and wrestling with this dilemma.
Because she's going to find out, anyway. So tell her now.
People should know the truth about their DNA heritage, if at all possible. Sometimes the truth carries tremendous surprises or huge challenges. Oftentimes it answers deep-seated questions people have held but never expressed – about hair or eye color, posture, preferences and personality.
Your daughter might be truly shocked by this revelation.
She might blame or judge you for your long-ago one-night-stand. Given the genetic history you cite, she might also feel a sense of relief.
Regardless of how she greets this news, you are ethically bound to deliver it.
---
---
In the tradition of the great personal advice columnists, Chicago Tribune's Amy Dickinson is a plainspoken straight shooter who relates to readers of all ages. She answers personal questions by addressing issues from both her head and her heart – ranging from wedding disasters to surprise DNA results. A solid reporter, Dickinson researches her topics to provide readers with informed opinions and answers. Ask Amy, P.O. Box 194, Freeville, NY 13068
© 2021 by Amy Dickinson