Living and Surviving 'Six Car Lengths Behind an Elephant'
| December 30th, 2019
Tales from the life of a spy's wife
---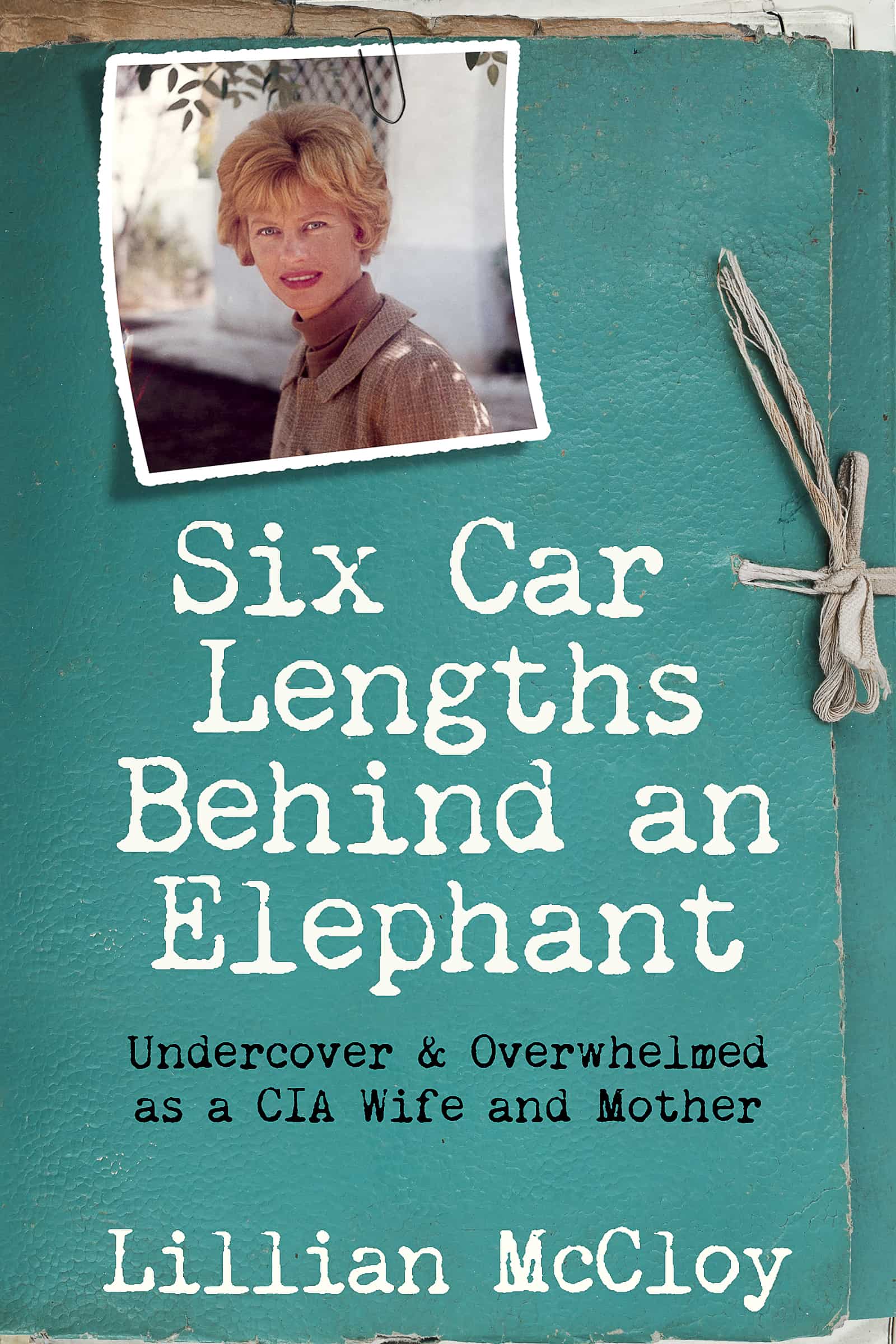 Lillian McCloy's memoir, Six Car Lengths Behind an Elephant
, takes readers into a foreign, unfamiliar world. The spaces she inhabited might seem glamorous: living in foreign countries and raising children to appreciate and embrace different cultures, all while playing the role of a spy's wife. But the memoir quickly reveals that McCloy had to deal with the inevitable challenges of living and parenting abroad; while also navigating a difficult second life in the shadows, supporting her husband in his professional deceptions.
A LOOK INTO A DIFFERENT WORLD
While offering a glimpse into a life of espionage, the tales – more importantly – reveal a rare look at the family life of a spy, at a spouse who enables the operations of national security. As the subtitle puts it: Undercover & Overwhelmed as a CIA Wife and Mother.
As an intelligence officer under deep cover, Frank McCloy posed as entirely different personae. He would hold down a job, say, as an upper management executive in a multinational corporation; then go to clandestine meetings after hours. As a consequence, Lillian McCloy lived a secret life, too.
A CIA MOM IS STILL A MOM
Many of the challenges of the McCloys' life can't be verified and can seem disappointing to readers who appreciate the work of U.S. counterintelligence agencies. For example, the family had to pretend to be wealthy expats; but always on a meager, even stingy, CIA salary, despite the successful cover position that Frank worked.
But other challenges require no knowledge of the intelligence world to grasp: finding a new home in unfamiliar places – Spain, India, Japan and Venezuela; having no friends nearby with whom one can share openly; getting "Delhi Belly" from drinking Indian water; fighting illnesses in areas far from modern medical facilities; understanding extreme cultural differences; feeling isolated; and, among all of these and other difficulties, raising healthy and happy children.
KEEPING IT LIGHT
As a spy's wife, Lillian McCloy realized she came to accept deception, even to her children. She stepped back and wondered at how this affected her life and her relationships – including a suspicion that her husband was having an affair. In fact, the anecdote of her reaction to this suspicion illustrates one strength of this book: while the tale reveals the complexity and challenges of a spy family's lifestyle, McCloy tells it with generous doses of humor and candor. Indeed, throughout the memoir, McCloy shares a multitude of odd, eye-opening and incredible tales with inimitable wit and fortitude. As she writes, "Without a sense of humor, the daily hardship of living the way we did would have been intolerable."
One of the delights of the book is learning of a life much different from what most Americans are accustomed to, yet told from an American point of view. Well written, Six Car Lengths Behind an Elephant is engaging, entertaining and informative.
Six Car Lengths Behind an Elephant: Undercover & Overwhelmed as a CIA Wife and Mother, by Lillian McCloy
Bordertown Publishing (July 8, 2016)
Available in paperback (250 pages) or e-book
---
For more reviews – and books and the like – check out our review page!
---
As an Amazon Associate, Boomer Magazine earns from qualifying purchases from linked book titles.