Snag Top Tech Deals
| June 30th, 2023
The latest innovations at budget-friendly prices
---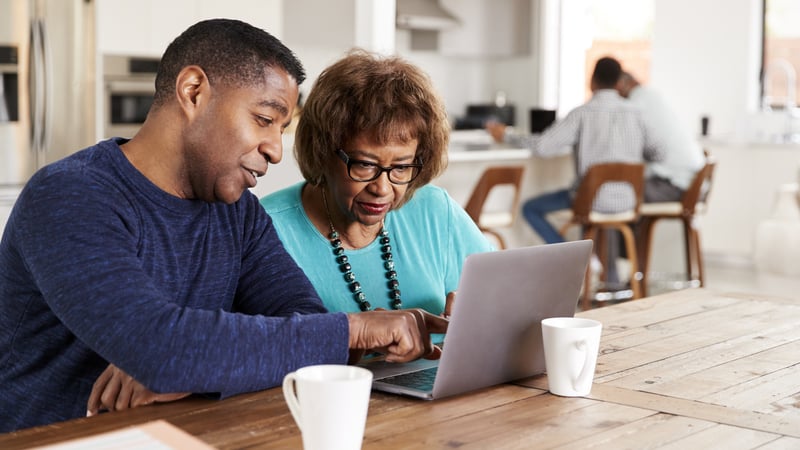 Good news for those wanting to update their tech equipment: The top tech deals feature the latest innovations at budget-friendly prices.
Consider these options for top tech deals:
Laptops
For Apple fans, the MacBook Air M1 ($999) is a great value, says Valentina Palladino, senior commerce editor at Engadget. "It may not be the latest model, but it's hard to beat the value," she says. "It has that classic thin-and-light design we've come to expect in Air notebooks, plus super-fast performance thanks to the M1 chipset."
PC users should give the Acer Aspire 5 ($499) a close look, says Louis Ramirez, deals editor at Tom's Guide. It's not the most stylish laptop out there, "but for your money you'll get a machine that can keep up with your everyday tasks," he says.
Tablets
The 10.2-inch Apple iPad 9th Generation ($329), which features a 12-megapixel front camera and 64 gigabytes of storage, is not Apple's current flagship model, but it "packs enough power for everything from streaming to gaming," Ramirez says. He says it can frequently be found on sale for about $269 to $279 at Amazon or Best Buy. (By comparison, the new 10.9-inch iPad 10th Generation costs $449 at Apple or $399 when on sale at Amazon.)
Kerry Wan, reviews editor at ZDNET, recommends the Amazon Fire HD 8 Plus ($120 for the 32GB model). "It gets the job done for all your mobile slab needs" at a fraction of the cost of the base model iPad, Wan says.
TVs
Some smart TVs cost well over $3,000. Not the TCL 6-Series 4K line. Its 55-inch set ($700) has mini LED and Quantum Dot technology that "help produce high-contrast and accurately colored pictures," Palladino says. It also comes with Roku's smart TV interface built in, which Palladino says is "simple, straightforward, and lets you stream content from Amazon Prime Video, Hulu, HBO Max and most other major services."
Streaming device
You can turn nearly any TV into a smart TV with a media streaming device, such as Chromecast with Google TV, which provides access to popular streaming services like Netflix, Amazon Prime Video, Disney+ and more. "For $30, the base model can stream at full HD 1080p, which is more than good enough for most users, but there's also a 4K option for $50 should you want a sharper image," Wan says.
Fitness tracker
"There are a lot of cheap fitness trackers out there, but what separates the Fitbit Inspire 3 ($100) from the rest is that it nails all the basics, such as heart-rate monitoring, workout tracking and logging your sleep stages," Ramirez says.
Smartwatch
"If you want a full-featured smartwatch but don't have a large budget, the Fitbit Versa 3 is for you," Ramirez says. It has a large display and built-in GPS, so you can leave your phone at home when you go out for a run. The Versa 3 cost $230 when it launched, but you can often get it on sale for $140 at Amazon.
Daniel Bortz is a contributing writer at Kiplinger's Personal Finance magazine. For more on this and similar money topics, visit Kiplinger.com.
©2023 The Kiplinger Washington Editors, Inc. Distributed by Tribune Content Agency, LLC.
---