Special Dolls from Childhood
| March 15th, 2023
Recalling toys that held a fond place in the reader's heart
---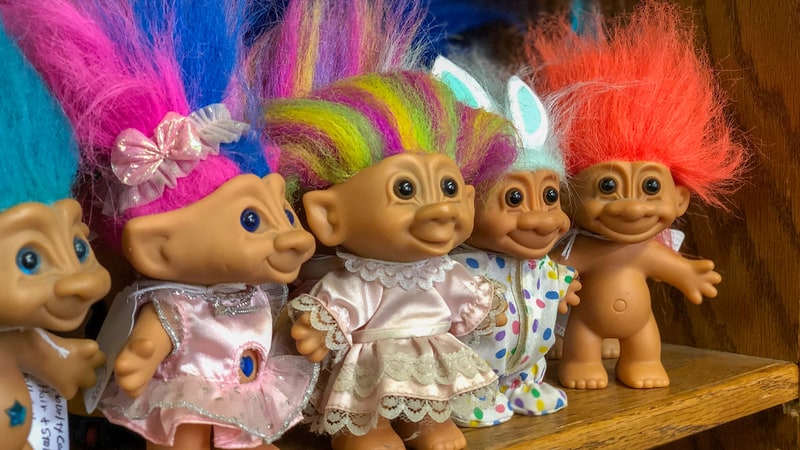 Certain toys hold a special place in our hearts, stirring memories and smiles. For Boomer reader Julia Nunnally Duncan, a few special dolls from childhood still capture her heart.
---
Being a tomboy growing up, I preferred stuffed animals and model horses to dolls. I never owned a Barbie doll, though my friend Katie, who lived next door, had a collection of Barbie and Ken dolls that she would coax me to play with while I visited her house.
But during my girlhood, I did have a few special dolls that captured my heart.
I saw the Hansel and Gretel dolls while searching through the toy section of the Sears Christmas 1963 catalog. Seeing the dolls reminded me of the bedtime story my father had told me many times about the brother and sister lost in the woods and their close call with a ravenous witch. It was a scary fairy tale, but my father emphasized the happy ending when the children were reunited with their father.
"And they all lived happily ever after," he always concluded.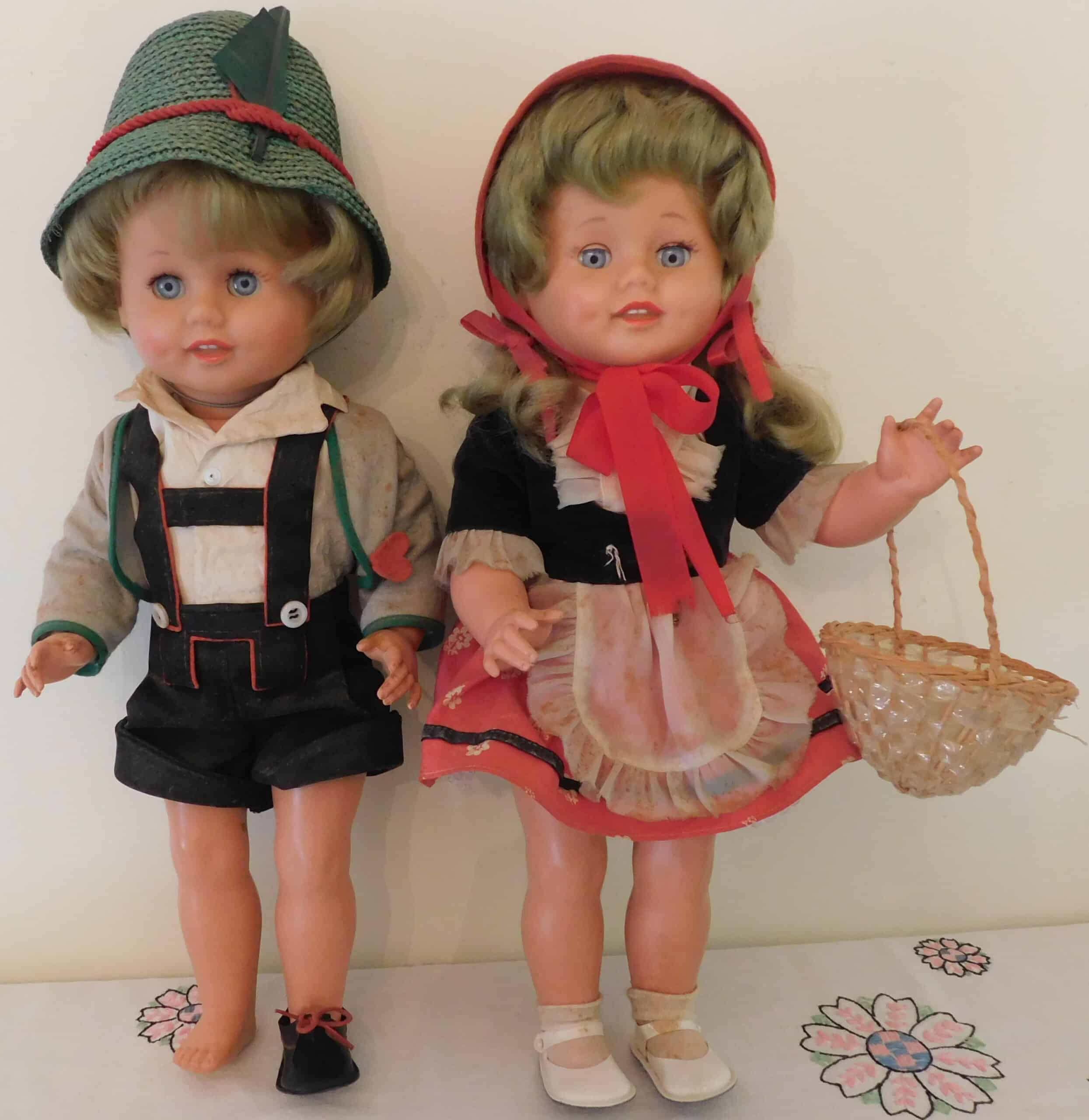 The dolls in the catalog were dressed in festive traditional German costumes. Hansel wore black lederhosen, white shirt, gray jacket, white socks, black shoes, and a jaunty green Alpine hat with a feather. Gretel wore a dirndl with a black bodice, red print skirt, and white ruffled apron. On her feet she wore white socks and white Mary Jane shoes. Her outfit was topped by a red hat, its red ribbons tied under her chin.
They were beautiful, realistic dolls with curly fair hair, pale-blue eyes, and a sweet expression.
"Lookee here," I said to my father and showed him the catalog. On Christmas morning, as I'd hoped, I found the two dolls under the tree – one from him and the other from my uncle, Junior, who always gave his nieces and nephews a Christmas present.
Almost too pretty to play with, the dolls were nevertheless enjoyed through the years. And I still have them today, a little worn from play and time, but safely sitting on a shelf in my curio cabinet.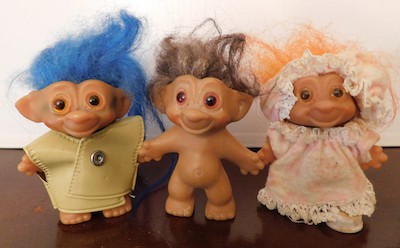 Other dolls that shared my childhood were my troll dolls. With their impish faces, friendly grins, and bright round eyes, I couldn't help but love them. The good luck horseshoes stamped on the soles of their feet were cute, and their colorful long hair was fun to brush. I had outfits to dress them in, including granny gowns, rain coats, and other troll clothes I found at the local Roses five-and-dime.
At the time, my older brother Steve collected miniature NFL football helmets, which I thought were good headgear for my trolls. A troll's wide-set, pointed ears prevented the plastic helmet from fitting, so I had to grasp the troll in my hand while pressing the helmet down with my forefinger to secure it. With a troll in each hand, I pretended they were football players tackling each other. At other times I stood them on my Johnny West horses, imagining they were rodeo riders. When I made the horse buck, the troll flew through the air.
I spent hours in my family's upstairs bedroom, sitting cross-legged on the floor, thinking up adventures for my trolls. They were fun to play with, always grinning, always happy, and up for any situation I'd put them in. Along with Hansel and Gretel, I still have a few of my trolls, which I've stored in a bedroom drawer.
Though I don't consider myself to have been a "doll kind of girl," I certainly treasured a few special dolls. Even today when I see Hansel and Gretel and my trolls, I'm tempted to take them out of their safe places and spend some time playing with them.
---
Wrap yourself up in more nostalgia from Julia Nunnally Duncan, including:
My Mother's Traditional Coconut Cake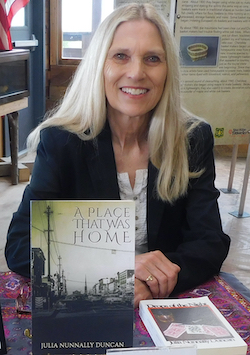 Julia Nunnally Duncan lives in her hometown Marion, North Carolina, where most of her personal essays and poems are set. Her 10 books of prose and poetry include an essay collection, A Place That Was Home (eLectio Publishing), and her essays often appear in Smoky Mountain Living Magazine. Julia is retired now from her profession as an English instructor, but she stays busy writing, gardening, and spending time with her husband, Steve, and their daughter, Annie.
---
Read more childhood memories and other contributions from Boomer readers in our From the Reader department.
Have your own childhood memories or other stories you would like to share with our baby boomer audience? View our writers' guidelines and e-mail our editor at Annie@BoomerMagazine.com with the subject line "'From Our Readers' inquiry."