Spouses Separated by Miles
| September 8th, 2023
He moved away to care for his mother and settled into his new arrangement
---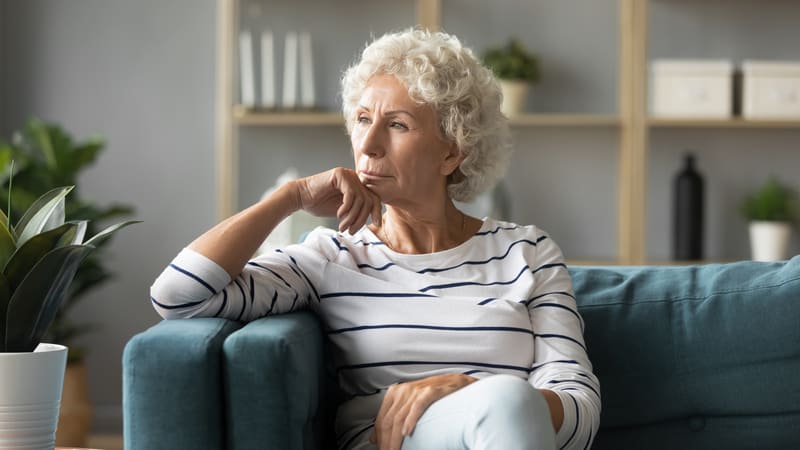 A husband moved to his mother's house when she needed assistance. He has settled happily into his new situation, leaving his wife tired of being separated by miles. Is he being unreasonable? See what "Ask Amy" advises.
---
Dear Amy:
A year ago, my mother-in-law's live-in companion died by suicide. He was 88 and had just gotten a terminal diagnosis.
My husband took a three-month leave of absence from his job and went to get his mother moved out of her companion's house and into her nearby home. (The location is five states away.)
Her house is in an upscale neighborhood and is probably worth a substantial amount. My husband had discussed either selling the house and having her move closer to us or getting an assisted-living apartment. (She does need assistance.)
I have two grown children and he has three from a previous marriage. We also have grandchildren. They all live close to our town. I cannot retire for at least five more years.
Well, my husband got a job in his mother's town and never left! He remodeled the second bathroom of his mother's home in the style I wanted our bathroom done.
He keeps saying I could come there to live.
I have told him that I am not willing to move there. Our home is here and so is our family. All our grandkids are here. His youngest son still lives with me and helps out with home maintenance. I have no desire to leave.
It has been one year now, and I am sick of this.
He will not tell his mother that she needs to sell her home and either come here or get an assisted-living apartment there if she wants to stay where she is.
My friends think I should divorce him, and some of my family have mentioned that as well.
I will never divorce him.
I will wait until she passes and then he will have no reason to stay there.
Is he being unreasonable?
– Lonely and Angry
Dear Lonely:
You are focused on whether your husband is being reasonable, but that is beside the point. Reasonable or not – he has made a choice that affects you profoundly.
Your husband has a job and a renovated home in his mother's town. Even after her death, he could supply reasons to stay where he is.
He has chosen to live elsewhere and to be with his mother in her elder years. Many couples do continue on in marriage through geographical separation, separated by miles.
I suggest that (if possible) you should have your own home renovated in the style you prefer. Give yourself that dream bathroom!
Down the road you and your husband can revisit the choice to live separately, based on your own needs and preferences. You have the right to make your own "unreasonable" choice, including – if you want – the decision to stay married through this separation.
---
---
In the tradition of the great personal advice columnists, Chicago Tribune's Amy Dickinson is a plainspoken straight shooter who relates to readers of all ages. She answers personal questions by addressing issues from both her head and her heart – ranging from spouses separated by miles to dark family secrets and DNA surprises. A solid reporter, Dickinson researches her topics to provide readers with informed opinions and answers. You can email Amy Dickinson at askamy@amydickinson.com or send a letter to Ask Amy, P.O. Box 194, Freeville, NY 13068.
©2023 by Amy Dickinson