#SpreadtheGoodwill: An Advent Calendar of Goodwill
December 4th, 2018
---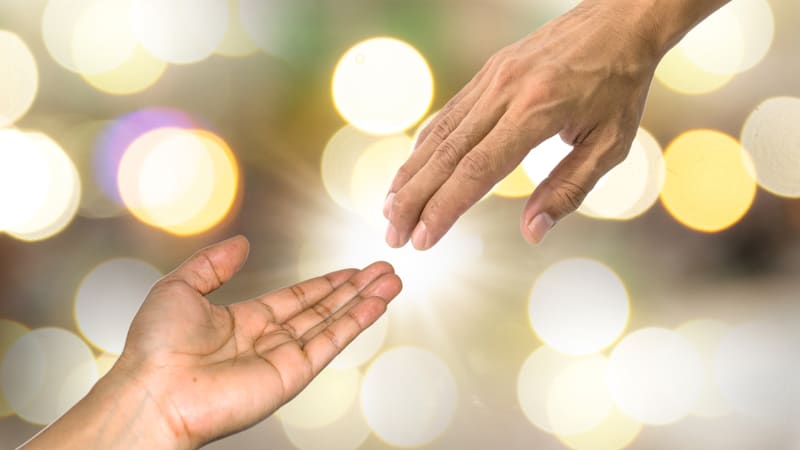 Back in September, marketing writer Terri Jones heard Noah Scalin speak at an AMA luncheon. The artist talked about his Skull-a-Day project and how doing the same thing every single day can actually improve your creativity. It seemed counterintuitive to Jones, but as she drove home, her head was swimming with ideas for her own daily project.
While Jones has been writing all types of marketing for about 15 years, she's recently begun focusing on what she does best: stories – everything from magazine articles to case studies for businesses. She's also ramped up her involvement with nonprofits in the past year, joining the board of one, writing for a few, and volunteering as much as possible. It suddenly occurred to her that a mashup of these two passions might be the project she was looking for.
Jones began the project, which named #SpreadtheGoodwill, by asking people in the community (including Noah Scalin himself) to submit their favorite nonprofits. After she had a list of 28 nonprofits, ranging from the Richmond Ballet to Positive Vibe Café, she started gathering information about the work these nonprofits were doing … and writing (a lot)! From November 28, the day after Giving Tuesday, through Christmas Day, she's posting these stories of families supported, pets' lives saved and children made to feel special, among others, to social media each day.
"#SpreadtheGoodwill is like an advent calendar of goodwill," says Jones. "My goal is for people to open their Facebook or LinkedIn feeds every day until Christmas and read about the impact that another local nonprofit is making. And then I hope they help me spread that goodwill throughout the RVA community!"
Read and share #SpreadtheGoodwill stories at WordPlay.