A Look at Food in the '70s
| May 21st, 2020
At home and dining out in Richmond
---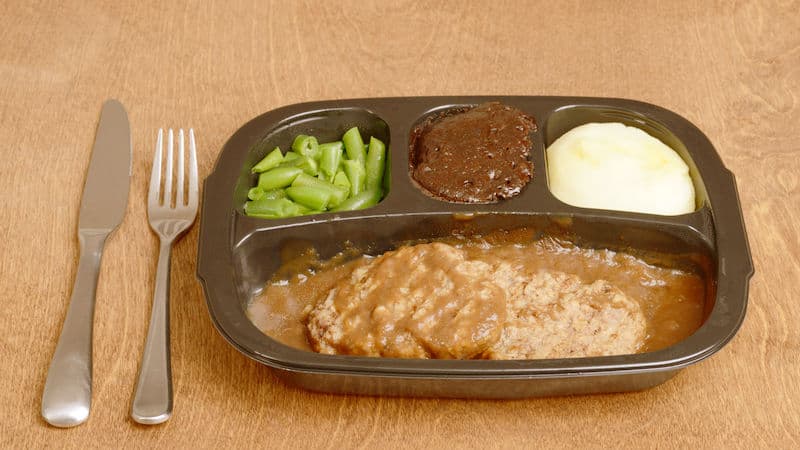 What was on your plate during the '70s?
If your family was hip, you might've had fondue, Watergate salad, Black Forest cake, homemade Chex Mix, cheese logs and Jell-O salads. You may have eaten TV dinners – even Hungry Man – on a TV tray while watching, yes, TV. You or your mother (sorry, but not many men did the cooking back then) might have discovered the oh-so-handy Hamburger Helper or magical Jello-O 123 layered dessert.
And between meals, you might have made your dentist happy by trying out some of the latest candies on the market: Pop Rocks, Gobstoppers (thanks, Willy Wonka), Charms Blow Pops, Reese's Pieces and Whatchamacallits.

RICHMOND MENUS
I still recall my consistent order at my favorite Richmond restaurant, The Clover Room: hamburger, bean soup and lime frosted. Sadly, the Broad Street restaurant closed in 1978, to be replaced by Stanley Stegmeyer's Hodgepodge Restaurant, which featured costumed servers, cabooses and other craziness.
New restaurants refreshed the dining scene. The Fan got Strawberry Street Café, with the soon-to-be legendary bathtub bar, and Soble's. The renewal of Shockoe Slip gave us The Tobacco Company, Matt's Shockoe Pub, Sam Miller's Exchange Café, Gatsby's, and Tortilla Flat. New bars reflected the national "fern bar" trend, decorated with ferns and stained glass, appealing to "preppy" customers. O'Brienstein's at Regency Square married Irish and Jewish foods, giving many locals their first taste of bagels.
A handful of other restaurants reached beyond U.S. borders, too, including Joy Garden for Chinese, Le Chef's for French, Mad King Ludwig's for German and Matt's Shockoe Pub for English fare.
In the mood for seafood? You could have dived in to fresh delicacies at Flying Cloud.
For predictable favorites and comfort food, Richmonders went to Joe's Inn, S&W Cafeteria, Julian's, Miller & Rhoads Tea Room, Aunt Sarah's Pancake House, Main Street Grill, The Village Café, Grace Place and Bill's Barbecue.
To celebrate, Richmonders could take their loved ones and their wallets to Hugo's at the Hyatt House, Top of the Tower, or Captain's Grill in the John Marshall Hotel.
IN THE GLASS
Since Virginia restaurants weren't allowed to sell mixed drinks until after the General Assembly passed the "whiskey bill" in 1968, restaurants and their customers were just beginning to explore their cocktail palates.
Domestic lagers were king (Anheuser-Busch opened their Williamsburg plant in 1972); they shared minor shelf space with regional favorites like Natty Boh and Iron City. While small breweries were beginning to blossom on the West Coast, discriminating Virginia beer drinkers were mostly drinking imports. However, President Carter changed the game in October 1978 by legalizing home brewing; this sparked the home-brew craze and stimulated the craft beer movement.
The 1970s mark a milestone for Virginia wine, too. This decade marked when commonwealth vineyards began sprouting and winemaking grew in earnest.
We have a food scene to be proud of in Richmond in the 2020s, but the 1970s weren't so bad, either. The drink scene, though, offers much more today!
---
Find other familiar names in the Richmond food scene from back in the day!
---
BOOMER editor Annie Tobey enjoys dabbling in the delectable research required in food writing.