Familiar Names in the Richmond Food Scene
June 11th, 2019
Still serving after 50 years and more!
---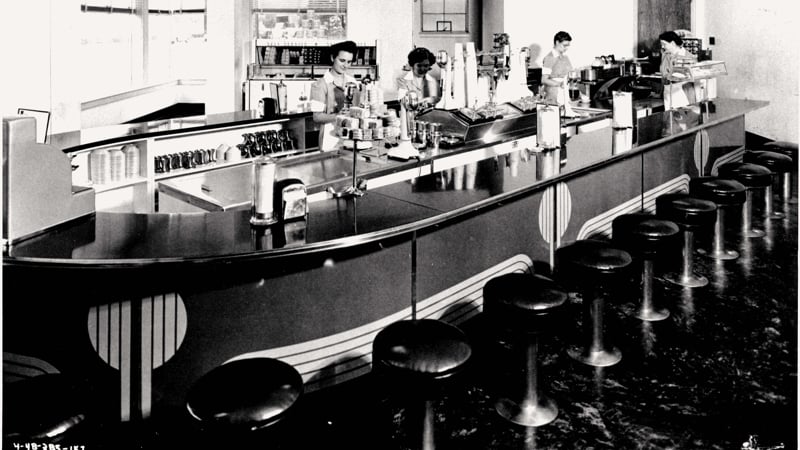 ---
In Forbes magazine's list of 10 riskiest businesses, running a restaurant holds a top spot. Despite the challenges, several Richmond restaurants have demonstrated staying power after decades of dishing out food and a heaping helping of neighborhood "Cheers" appeal to hungry customers: from casual dining like New York Deli to a fine night out at Helen's.
Other food industry folks continue to satisfy Richmonders' appetites in other ways. C.F. Sauer's (founded in 1887) still produces spices and extracts that elevate a home cook's savory and sweet creations (and that titillate the senses of passersby near Broad Street and Hermitage Road). Westhampton Pastry Shop (1952) still satiates the West End's sweet tooth.
And, of course, there's Ukrop's (1937). This family-owned business grew from one grocery store to 26, all with an extra layer of hospitality that kept locals coming back. "Whatever we're doing, we work to give great customer service," says Bobby Ukrop, chairman and CEO of Ukrop's. "We'd go the extra mile to solve issues for people." In 1976, that great service meant adding exclusive baked goods and kitchen meals – like catnip to appreciative locals. In 2010, Central Virginia lost a little glimmer when the Ukrop family sold its retail stores. However, many of their products can still be found at Kroger, Wegmans and Publix. And keep an eye out for their new food truck, too, offering White House Roll sliders, chocolate fudge tarts and, of course, Rainbow Cookies.
Other tastes of the past still linger. If you're yearning for a six-layer cake like those from Thalhimers department store (1842-1992), you'll find them at Michaela's Quality Bake Shop. For crispy fried chicken descended from the Thalhimers Richmond Room, head to the closest Golden Skillet. And Mechanicsville-born Mrs. Fearnow's Brunswick Stew can still be found in grocery stores.
These Richmond staples stand solid, their history acting as a time capsule to our city's love for food. They've remained strong as America's eating habits have changed and dining trends have evolved. And, based on old menus, these restaurants have evolved, too.
DINING EVOLUTION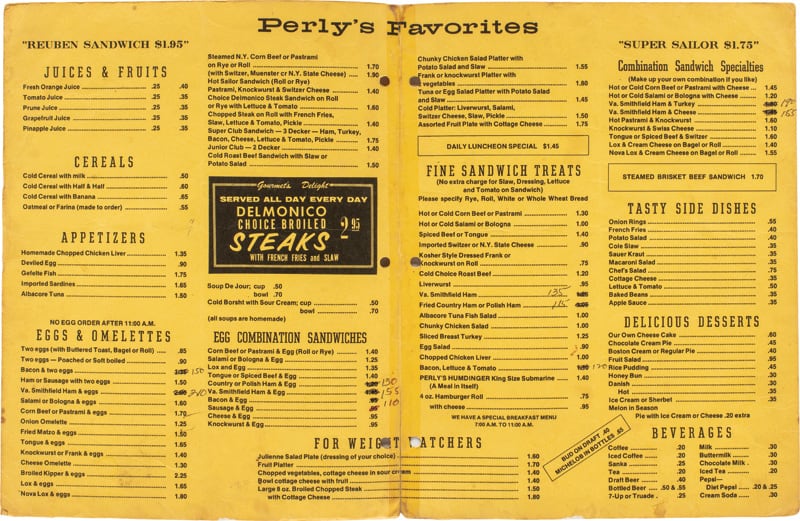 The 1960s saw increasing convergence of food and technology. Americans packed their shopping carts with instant and canned foods (think oatmeal, astronaut-inspired Tang, TV dinners, creamed chipped beef and SpaghettiOs), processed "cheese," sugar-laden cereals and Pop-Tarts. Fast-food restaurants, the height of processed food, continued to grow in popularity.
In the intervening years, Americans have become more health conscious, for ourselves and the Earth. You would have been hard-pressed to find the words "organic," "sustainable," "lite," "low-sugar" or "low-fat" on a '60s menu or food label. Today's food industry accommodates a variety of other dietary preferences as well, catering to vegans and vegetarians and those who are sensitive to gluten, nuts or other ingredients.
Nose-to-tail cooking is trendy now, as chefs use every part of the animal, but 1960s menus included similar dishes: the New York Delicatessen offered beef and ox tongue, liverwurst and headcheese, while Perly's peddled tongue and eggs as well as chopped chicken liver.
Nowadays, restaurants emphasize "local" as chefs seek to use ingredients from nearby. Back then, New York Deli's menu offered up "Imported Boiled Ham," a sandwich openly divulging its Czechoslovakian origins. On the other hand, Virginia Smithfield ham was a common deli item locally, too.
Menu language has changed as well. "Fried" foods have become "crispy." Butter is rarely spoken of but can be enjoyed in foods that are "creamy" and "rich." Dining spots back in the day had much less tact (or perhaps secrecy). Customers at the New York Deli had the option to order "Freshly Killed Milkfed Chicken." When did you last see the word "killed" on a menu? Or New York Deli's "Canned Red Salmon" – how often does a contemporary restaurant acknowledge that they serve food from a can?
And, of course, prices have changed drastically.
A 35-cent glass of wine paired with a $4 Maine lobster?
Yes, please.
---
JOE'S INN
A heaping portion of Italian love
Like any good Italian mother, Joe's Inn wants to make sure its guests leave well-fed; which explains the hearty cuisine they've provided since opening in 1952. Their menu has remained graciously similar over the decades, promising from day one to supply Richmond with hearty servings of classic Italian staples like veal parmigiana, pepperoni pizza, Spaghetti à la Joe and submarine sandwiches. They also offer breakfast all day because, well, they love us. The vintage quality of Joe's Inn serves as an homage to its past, giving off that simple, classic vibe that feels like a warm hug. The warm hug of a good Italian mother, some might say.
205 N. Shields Ave.
THE DAIRY BAR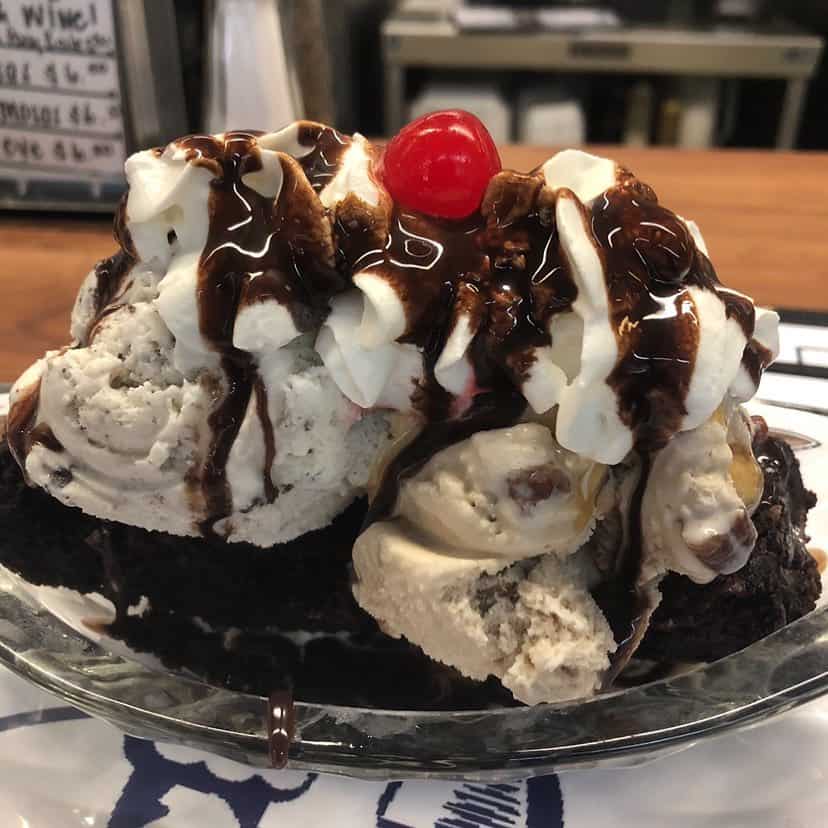 In Scott's Addition before it was cool
The Dairy Bar has honored the classic diner scene since it opened in 1946. Originally connected to Richmond's local dairy farm, Curles Neck, it was launched to process the farm's dairy products and to produce ice cream. Today you can still find frosty treats like milkshakes, floats, sundaes and banana splits, as well as a variety of classic breakfast staples, hot and cold sandwiches, cold plates and "homestyle meals" (plus modern favorites, such as chicken wings and tenders).
1602 Roseneath Road
SALLY BELL'S KITCHEN
Family-owned and made-from-scratch
This local staple has been in the Jones family since Sarah "Sallie" Cabell Jones and Elizabeth Lee Milton started the business in 1924. The location has changed, but the made-from-scratch array of sandwiches, picnic salads, deviled eggs, tarts and cupcakes (iced upside down for more sweet goodness) remains deliciously consistent. Eat on-site or pick up a familiar lunch-in-a-box.
2337 W. Broad St.
O'TOOLE'S
Richmond's own pot o' gold
The son of Irish immigrants, Jim O'Toole founded our city's iconic Irish pub in 1966 to bring his Irish heritage to Richmond. This neighborhood bar serves up traditional fare that would make any pub proud: fish 'n' chips, bangers and mash, shepherd's pie and, of course, plenty o' Guinness.
4800 Forest Hill Ave.
PERLY'S
The nosh your belly has been kvetching after
Opened as a Jewish deli in 1961 by Harry and Mary Perlstein, Perly's changed ownership in 1974 and again in 2014. This March, the editors of Food & Wine declared Perly's among America's best Jewish delis, saying, "You'll not find a finer matzo ball soup for miles around," and commends the menu as being "noticeably modern" with "so many well-executed staples." Customers can enjoy a full menu of deli sandwiches, bagels and schmear, latkes, borscht and other traditional provisions.
111 E. Grace St.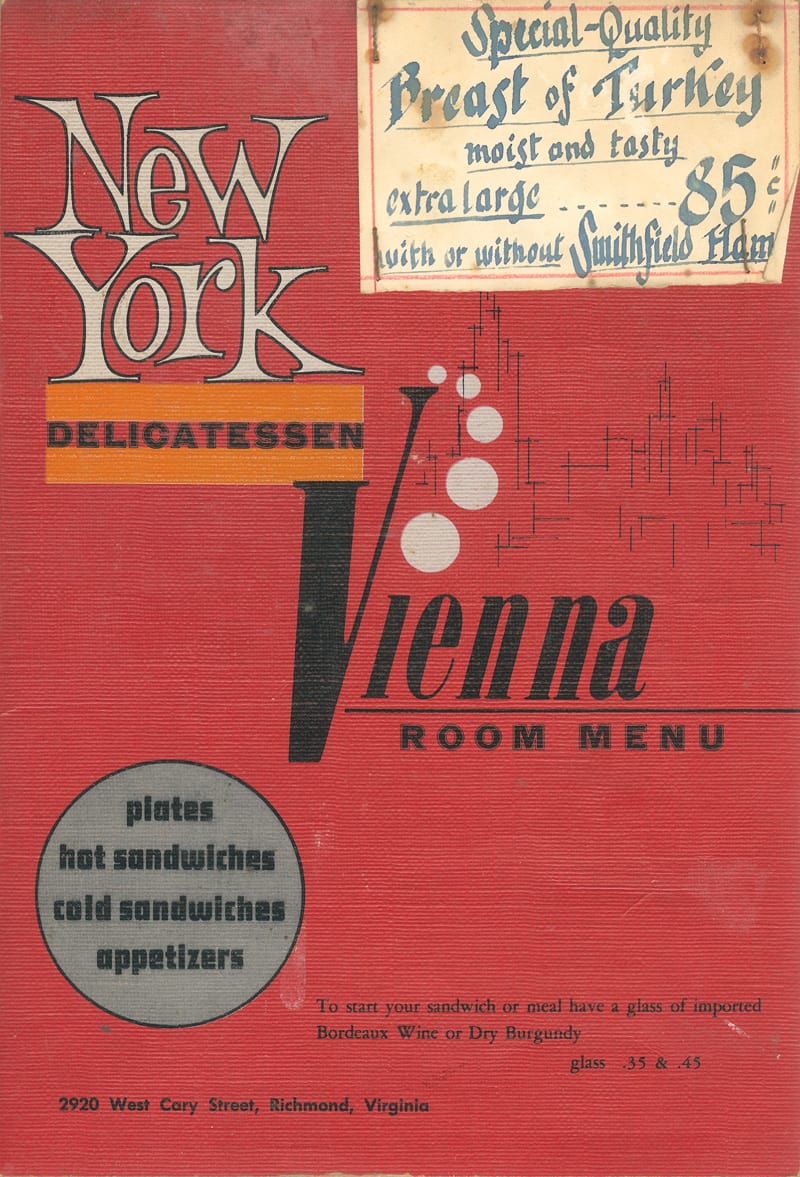 NEW YORK DELI
Sail away with me
Not only did this restaurant bring a taste of Manhattan to Richmond when it opened in 1929, it also introduced the Sailor sandwich to the world. According to legend, Navy seamen from the University of Richmond's Navy V-12 program would frequent New York Delicatessen, requesting the then-nameless hot sandwich, loaded with pastrami, knackwurst, Swiss and hot mustard on rye. A nostalgic palate will recall the deli's pickle selection (including watermelon rind), Canadian lobster, Russian caviar, Japan smoked oysters, French goose liver paste, sardines from Norway, Sweden, France and Portugal, and Limburger cheese. Today, the menu appeals to contemporary palates, presenting Banh Mi, wraps, pimento cheese, burgers and vegetarian-targeted items.
2920 W. Cary St.
HALF WAY HOUSE
Tie up your horse and come in for a bite to eat
Few modern restaurants can claim George Washington, Thomas Jefferson and Patrick Henry as customers. Built in 1760, the Half Way House served as a horse change and rest stop for those traveling south of Richmond. Though individuals now arrive in a car, Half Way House still provides refreshment in the form of fine dining and elegant atmosphere. The menu has evolved over the years. No more Bartlett pear and cottage cheese salad, Virginia ham steak or sweet Welch's grape wine. Instead, expect Cajun pasta, pan-roasted salmon and grilled portabella. The filet mignon, however, has lasted through the decades.
10301 Jefferson Davis Highway
HELEN'S
Hauntingly enticing
The legendary Fan spot has worn many hats in its day. Humbert and Marie Donati opened D's in an old pharmacy building in 1927. In 1935, they passed it on to their business-savvy daughter, Helen. The restaurant prospered, notably as a popular beer bar and juke joint. After Helen's death, her brother, John, took over and changed the bar's name to Helen's Inn. Longtimers may recall the dark curtains and ceramic celebrities in the windows. John sold the restaurant in 1994, but new owners maintain its reputation through a quality menu and delectable cocktails. And the spirit of Helen remains. Some might even say literally.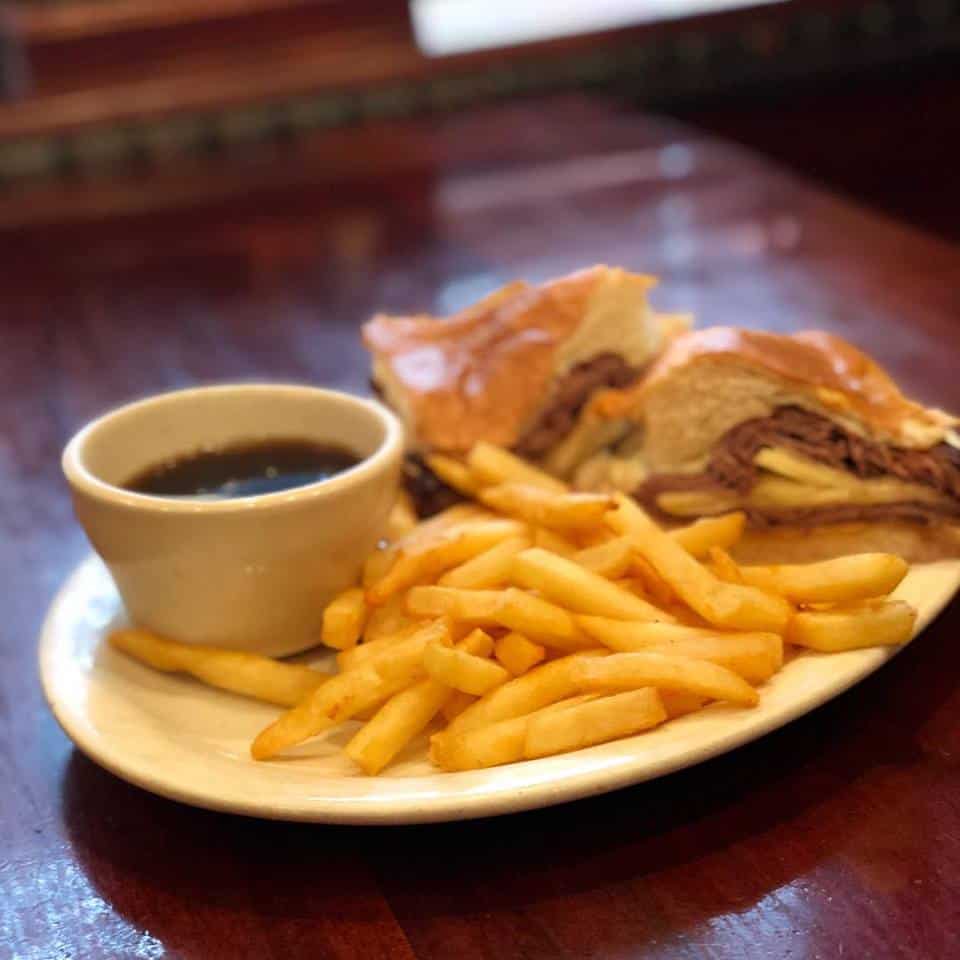 2527 W. Main St.
THE VILLAGE CAFÉ
A greasy spoon for every appetite
On Grace Street in the heart of VCU's Monroe Park campus, the Village Café has offered a humble, no-nonsense kind of ambiance since its origins in 1956. The extensive menu pleases a variety of palates, touting typical diner finds like burgers and all-day breakfast in addition to other comfort foods such as pizza, pasta, burritos and sandwiches.
1001 W. Grace St.
---
GOOD NEWS FOR BOOZE
Like coming of age all over again
By Annie Tobey
Post-Prohibition Virginia restaurants were not allowed to sell liquor-based drinks, only wine, beer and wine- and beer-based cocktails. This state of affairs lasted until 1968, when the General Assembly passed the "whiskey bill" allowing voters in every Virginia city and county the option of deciding, by referendum, whether its restaurants and bars should be allowed to sell mixed drinks. By Jan. 7, 1969, reported the Richmond Times-Dispatch, the Virginia ABC had approved 70 licenses throughout the commonwealth, including 19 in Richmond, two in Henrico and one in Hanover.
After generations of drought, Virginians and the restaurants that served them were relearning the magic of the cocktail. In 1969, bartenders slowly expanded their trade and consumers cautiously explored the new landscape. Post-legalization menus still featured wine and beer concoctions but added a splash of spirited cocktails.
A 1969 menu from the Charcoal House on Patterson Avenue – listing red, white, sparkling and pink wine, beer and cocktails – gives a glimpse into the booze scene. Wines leaned toward sweet, beers toward mild lagers. Mixed drinks choices were the Charcoal House Tall Cooler, Champagne Cocktail, Sparkling Burgundy cocktail, Sauternes Sour wine cocktail, Black Velvet (an equal blend of a dry stout beer and sparkling wine), Champeach, Mint Cricket (like a Grasshopper) and Pink Blush (Cointreau, lime juice, grapefruit soda and grenadine).
---
Take a trip back in time with one of these classic cocktail recipes.
Champagne Cocktail 
1 sugar cube
2 dashes Angostura bitters
Lemon or orange twist
Place the sugar cube in a Champagne flute and soak with bitters. Top with Champagne or other sparkling wine. Garnish with a citrus twist.
The Cricket
1 ounce mint chocolate liqueur (or crème de menthe)
1 ounce white crème de cacao
1 ounce cream
Combine ingredients in an ice-filled shaker. Shake well, strain into a glass and serve.
Pink Blush
1½ ounce Cointreau
1 ounce fresh lime juice
San Pellegrino or other pink grapefruit sparkling drink, chilled
Grenadine
Lime slices (optional)
Pour the Cointreau and lime juice in a shaker with crushed ice. Top with grapefruit drink. Stir gently, then drizzle with grenadine. Garnish with lime slices.