The Complex Plot of Planning a Successful Season
| September 20th, 2019
The planners at Richmond performing arts venues offer a peek behind the curtain
---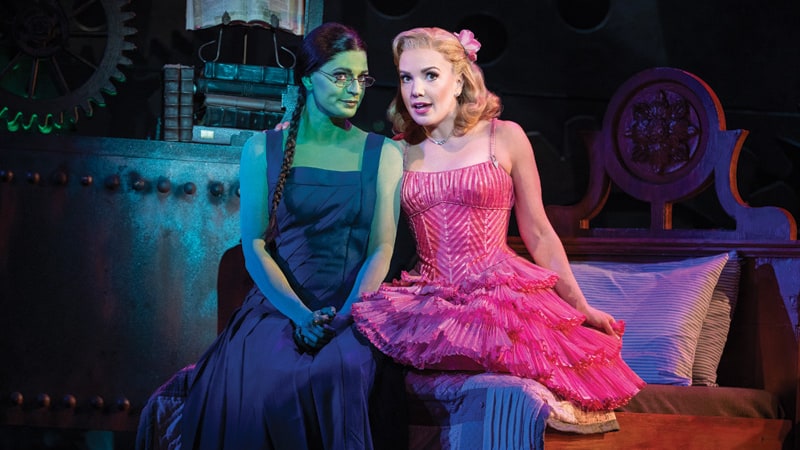 Performing arts organizations don't have a magic formula they can tap into to create that perfect season. It usually takes expert advice, a great deal of research and a lot of give and take to put a winning season in place.
The planning process usually starts a year or more before the season actually gets underway. And, it's not an arbitrary process.
Nathaniel Shaw, artistic director for Virginia Rep
"I don't sit by myself in a dark room next to candlelight and determine the plays we are going to do," says Shaw. "Our selection process is a very collaborative one. For us it takes months."
Shaw began looking at the 2020/21 season this July, compiling a list of potential plays. "We try to balance entertainment and thought-provoking shows. We have a broad menu of plays that we are able to offer across our four seasons while still honoring our commitment to new play development," he says.
The process includes the signature season at Virginia Rep, Hanover Tavern, Children's Theatre and Cadence Theatre Company. (Anna Johnson, founding artistic and managing director, has final determination on Cadence's season.)
Shaw and his team focus on the question "Why this play?" hoping audiences can find a connection between "what's going on in the world nationally and globally and the reason to do the play," he says. "It could be fun, hilarity, escapism or it could be much more pointed. At Virginia Rep we try to do both."
Before any theater can produce a play, it must check with a licensing company such as Samuel French to see if the rights are available. "If a producer is planning a Broadway production, the rights may not be released," Shaw says.
They may not be released if another theater in the region has obtained the rights for a certain period or if the play is going out on a Broadway tour. Theaters have to pay the licensing company either a per-service fee or a percentage of box office royalties for the right to perform the play.
When it comes to hiring actors, Shaw may or may not have a specific actor in mind when he chooses a play. "When we chose to do A Gentleman's Guide to Love and Murder, we knew we wanted to do this title with Scott Wichmann and Alexander Sapp in the leads. We wanted to make sure those two actors were available to us before confirming the play. In certain instances, we won't do a show unless we attach a star to it," Shaw says.
Generally, the theater secures the play and then starts the process of finding actors for the roles. "If we are extremely confident about the person being the right fit, we will precast," Shaw says. "The audition process normally starts about three months prior to the start of rehearsals, but it varies based on the availability of directors and what we have going on. We try to attach directors for the entire season as early as possible. Nothing can proceed without the director."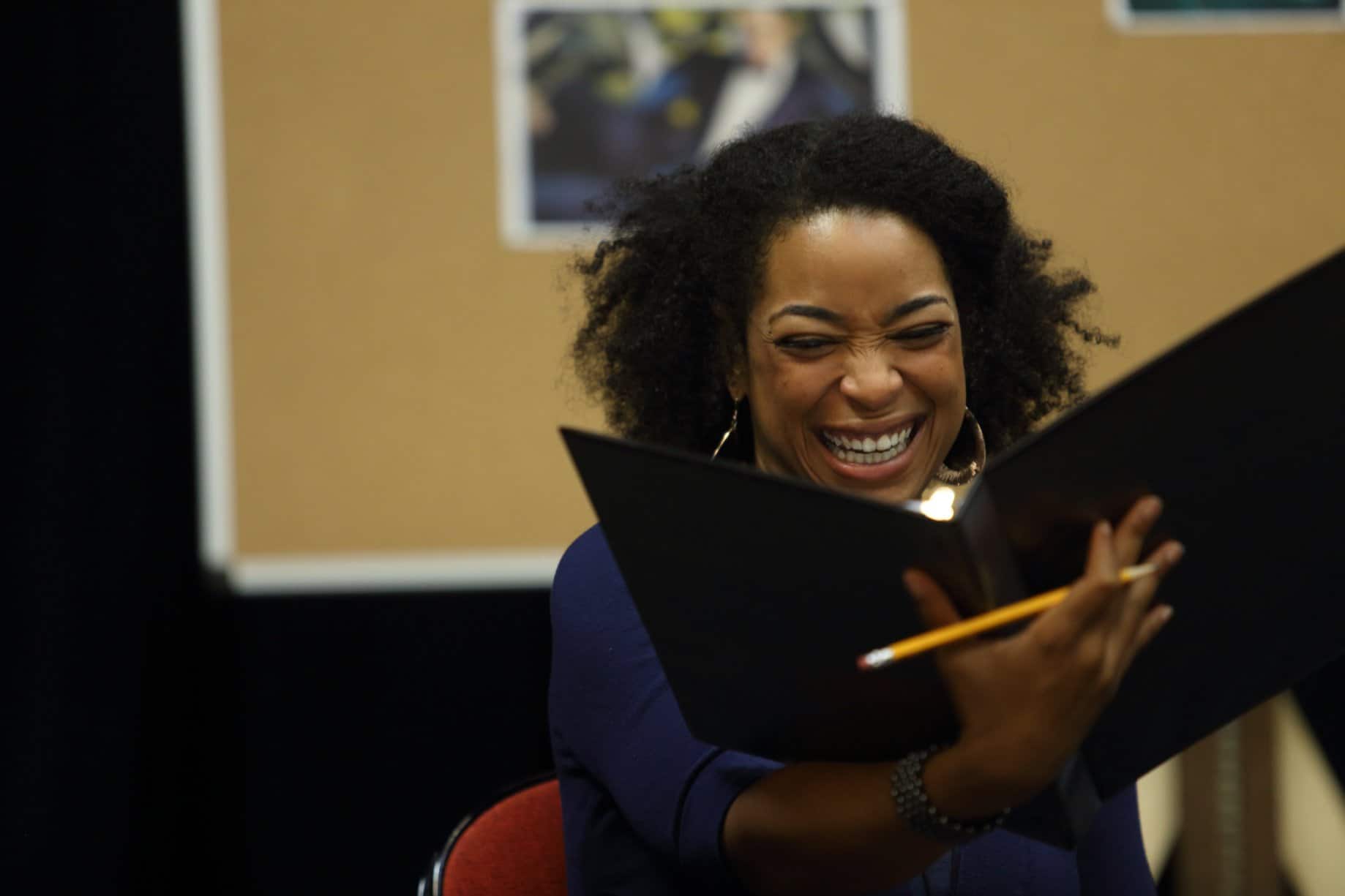 Dolly Vogt, regional general manager of SMG, and Steve Traxler, co-founder and president of Jam Theatricals, the presenting company for Broadway in Richmond
SMG Richmond manages both Altria Theater and the Dominion Energy Center on behalf of the city. As many venues do, SMG works with a third party to handle the programming, booking and logistics of the Broadway season, which brings Vogt and Traxler together to determine the best mix of shows that will appeal to the widest audience. "We look to see what's out there," says Vogt, who already has shows on hold for the 2020/21 and 2021/22 seasons.
Her process includes canvassing subscribers, board members and community partners to see what plays they want or don't want to see. At the same time, Jam Theatricals is researching what plays are on tour. "It's a dual effort," Vogt says. "It's a pretty long process."
Traxler and his team are always working two to three seasons ahead. They look for fresh and exciting Broadway shows to include in the season. "In addition to brand new shows like Hamilton, theatergoers also like classics like West Side Story," he says. "Sometimes there are audience favorites that may be in demand to return such as Wicked or Book of Mormon. It's all about serving our subscribers and audiences."
Broadway in Richmond currently has 14,000 subscribers. "That's a very large number, and that shows that Richmond is as important and big as any major touring city in the U.S.," Traxler says.
Producers of Broadway shows release the show for tour only when they can turn their attention from the Broadway show to a U.S. tour. "It's also dependent on the schedules of the creative team," Traxler says. "There is a lot of work that goes into mounting a tour."
Vogt has to always consider the schedule of other shows that are playing Altria Theater, such as The Richmond Forum, when she's planning the Broadway in Richmond season. "They put their dates out two years in advance," she says, noting the Forum is her first priority.
Vogt doesn't say yes to every play that Traxler suggests. She may not feel it's right for the Richmond market. "I don't want to have a 3,600-seat entity half empty," she says. "I have to look at perception from the artists' standpoint. I don't want the artists to look out at empty seats."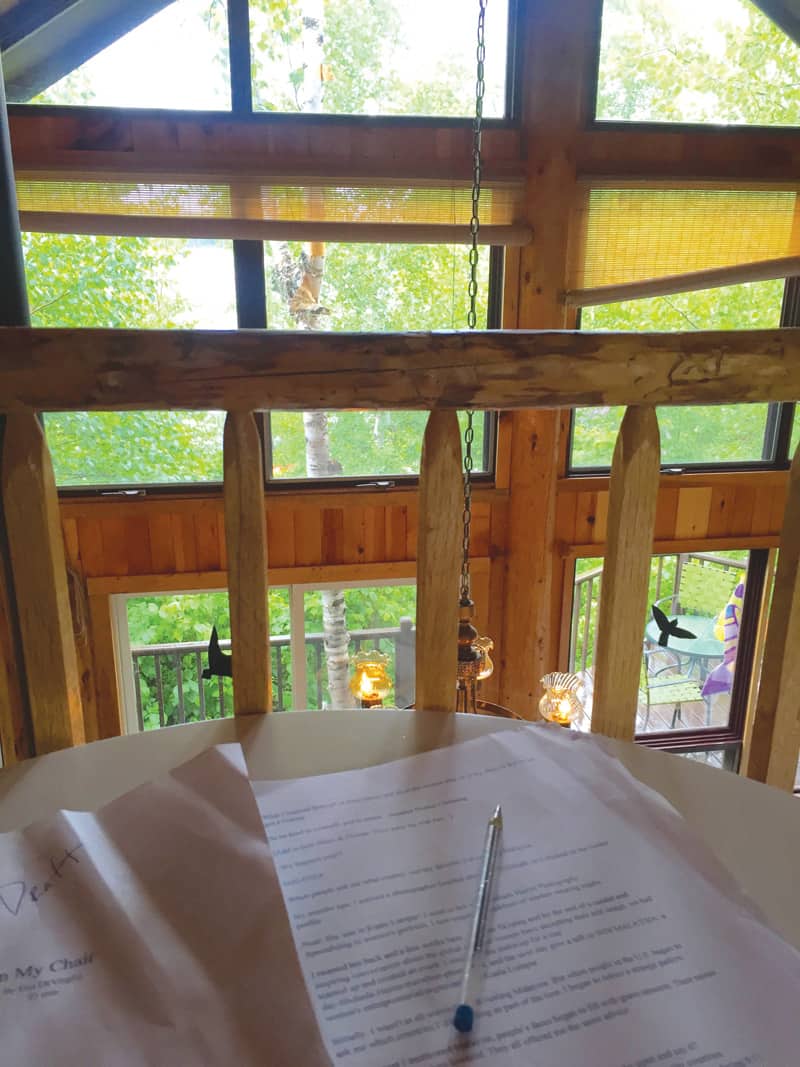 Jackie Naparlo, director of booking for SMG
In her role, Naparlo books shows for Dominion Energy Center, which includes Carpenter Theatre, Libby S. Gottwald Playhouse and Rhythm Hall. She also books some shows for Altria Theater.
Certain shows, such as Paw Patrol, The Price is Right and Hip Hop Nutcracker, are scheduled for Altria because they sell out this larger venue. Carpenter Theatre works well for up-and-coming shows, such as YouTube and Podcast stars.
Naparlo works with talent agencies such as William Morris Endeavor to see what shows are available for the Richmond market and are a good fit for area audiences. "Each artist has an agent," she says. "From that point I either send them an offer or find a promoter like Live Nation to bring in the act."
Her job involves reaching out to "every agent and asking what do you have going on," she says. "It's developing relationships with agents and managers so they think of you to call and think of you when they are routing."
Deborah Sommers, executive director of Modlin Center for the Arts, University of Richmond
Sommers plans Modlin's seasons two to three years out. In all of her programming, she has to consider artistic excellence, academics and community engagement. "You have to understand routings. An artist may only have six dates in the U.S. so agents plan well in advance," she says. "If we are doing commissioned work, we may know about it three to four years ahead."
Her job is built on the relationships she's made over the years. "It's about me being in touch with people based on the goals we need to attain," she says, noting she works with many different types of artists for varied audiences – patrons, the community and students. "It's a lot of balancing."
Scheduling the acts is a challenge, she adds. "It's like a jigsaw puzzle. We are scheduling around all the other academic arts departments' needs."
There are times when she has to use another venue to present a production. "We are always looking for new spaces and community partners," she says, adding that the Center provides accommodations and food or catering options for traveling acts. "We have to be part of their well-being when they are in the city."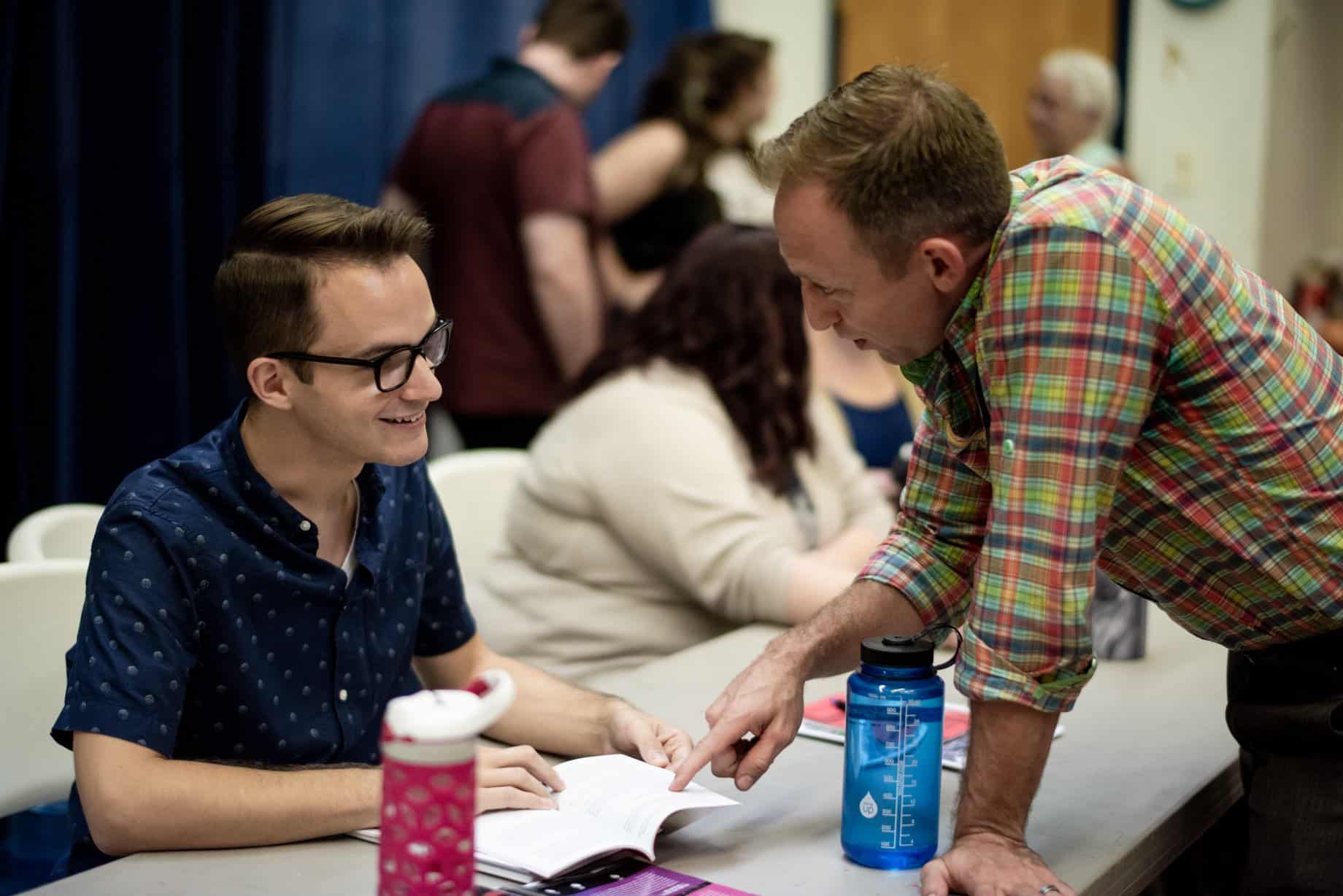 Tom Width, artistic director, Swift Creek Mill Theatre
For Width, the planning process never stops. "I am always on the lookout for something new or different that might fit into our season," he says. "I go to New York and see the big shows, but I also travel to Raleigh, Washington, D.C., Asheville and many other venues to see a show I've heard about."
When it gets close to the season-selection deadline, he tries to categorize his choices by genre, cast size, audience appeal and cost considerations. "They all have to be shows that I know I can license and shows that I know I can produce with my resources in my space with my talent pool," he says.
Not every show suits the small space or the audience demographic. There also are practical considerations. For instance, Width can't produce a show that demands a two-story set. "I have an 8-foot height restriction on my stage so Noises Off, for instance, is not a possibility for us here at the Mill," he says.
Stoner Winslett, artistic director of Richmond Ballet
In choosing a season, Winslett is keenly aware that she is "not only selecting ballets the audience will see the following year but also works which will be preserved for the next generation," she says.
Each choreographer casts his or her own ballets. "I think this is extremely important because the only way choreography is seen outside the choreographer's imagination is through the dancers on the stage," Winslett says.
Choreographers, or their heirs, own the rights to their own work. "If we would like to perform the work of a choreographer, we must seek permission or 'rights' to present that particular ballet," Winslett says. "This also requires the choreographer or the choreographer's representative to visit Richmond Ballet to teach the piece to our dancers."
---
Award-winning writer Joan Tupponce writes about a variety of subjects – from business to celebrity profiles – for publications that include O, The Oprah Magazine, AmericanWay, U.S. Airways magazine and AAA World.