The Jasper Opening in Carytown
| January 29th, 2018
Creative new cocktail bar from respected Richmond mixologists
---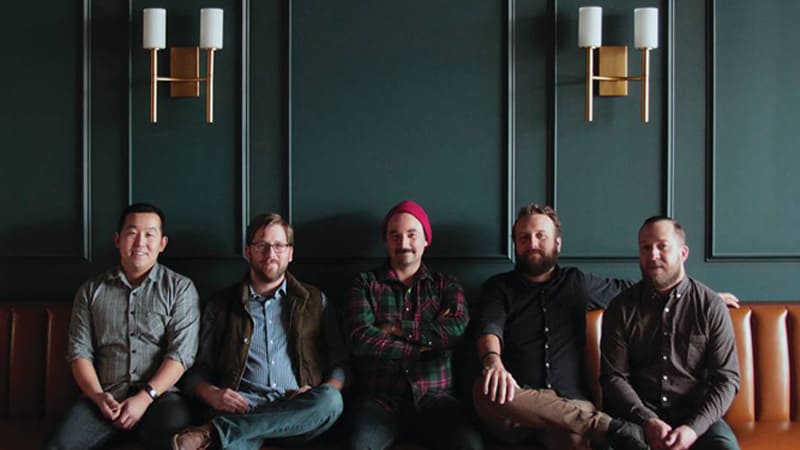 When experts join to open a new business, expectations fly high. Respected Richmond mixologists Mattias Hägglund, Thomas "T" Leggett, Brandon Peck and Kevin Liu have blended talents to open The Jasper, bringing in Jeremy Wilson to provide bar-friendly small plates to accompany the drinks. But rather than using their reputation simply to appeal to a snooty crowd, the partners are creating a bar for everyone.
"You get all sorts of folks to Carytown for all sorts of reasons, so we want to be able to cater to them all," says Hägglund. "We'll have the quality of cocktails that everyone knows us for, but then we're going to have a fantastic bottled wine selection, great beers, a couple of cocktails on draft, all in a friendly, welcoming, comfortable environment."
Of the cocktails, Hägglund says, "We want to have fun with anything we can – flavors and influences from all over the place rather than focusing on one specific thing." The menu will include classic as well as creative cocktails, fresh, house-made ingredients and, he adds, "nice ice."
Nice ice? Yes, one icemaker makes big, solid hard cubes (great for shaking and stirring); another icemaker makes "nugget ice," that small, chewy Sonic-style ice; and the staff will make and cut clear blocks of ice. Two freezers built into the bar (at body height so the bartenders don't have to bow to the ice gods constantly) will keep the ice close at hand.
Those freezers will also be used to chill the cocktail glasses. When an icy-cold drink is poured into a room-temperature or fridge-chilled glass, Hägglund explains, "It's such a drastically different temperature than whatever you're pouring into it, it automatically warms up and changes the cocktail … It's going to change the way the drink tastes if it changes the temperature that rapidly."
The small, ABC-approved food menu will consist of bar-friendly small plates, "the best possible quality at an attainable price point."
The comfortable, classic décor includes natural woods and colors, tables and bar seating in the front, a lounge in the back. The original pressed tin and a new pulley fan system grace the ceiling. Floor tiles play with classic and modern styles – look for the tiled foyer and an Escher-esque bathroom floor.
The bar opens to the public on Tuesday, Jan. 30.
3113 W. Cary St., Carytown – JasperBarRVA.com