Laugh-Out-Loud Fun at 'The Play That Goes Wrong'
| October 23rd, 2019
Broadway in Richmond brings British humor to Altria
---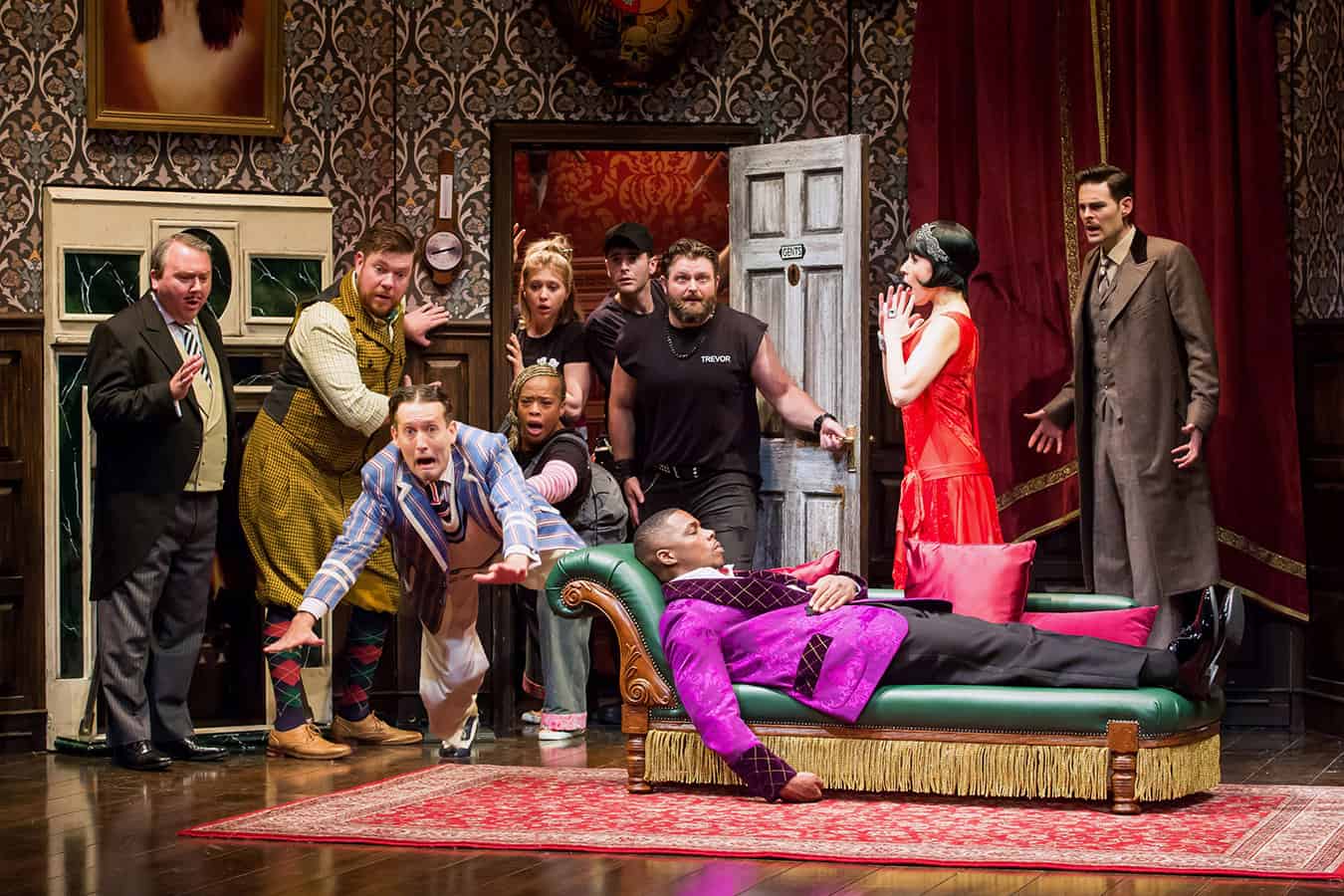 You may suspect something is amiss when you're handed your playbill, with the title, The Play That Goes Wrong, significantly off-center. When the backstage crew warns the audience – before the house lights even go down – that some of the overhead lights are duct-taped and prone to fall, you know this is not your typical Altria performance.
Sit back, relax and prepare to be entertained by a seemingly inexperienced troupe of actors dishing out an entrée of belly laughter and generous sides of guffaws. The Play That Goes Wrong premiered in London in 2012, so you'll know to expect a dose of British humor (think Monty Python or Mr. Bean), puns and word play (like Airplane) and physical gags (dare I compare it to Charlie Chaplin?). As a murder mystery, the play also calls out Sherlock Holmes and Agatha Christie – or perhaps Clue. The comedic performance uses the classic "play within a play" device (as in William Shakespeare's "Pyramus and Thisbe" nested in A Midsummer Night's Dream) and frequently breaks the fourth wall.
Not your typical Broadway in Richmond production, The Play That Goes Wrong steers clear of musical numbers and high drama and goes instead for a light-hearted mood. The story features the fictitious Cornley Polytechnic Drama Society as it puts on a performance of The Murder at Haversham Manor, a 1920s murder mystery. The disasters fall as quickly as the laughs, including stuck doors, falling props, collapsing floors, forgotten lines, missed cues and more. Seeing the characters' reactions to the supposed accidents and watching their attempts to incorporate the goofs into the play is fodder for further amusement.
Besides the popularity of The Play That Goes Wrong in London, it's also had a successful run on Broadway, Australia, Off-Broadway and as a U.S. touring show. Check it out for yourself, to see what all the laughs are about, at the Altria Theater, as part of this season's Broadway in Richmond, through Oct. 27.