Where Are They Now? Tim Considine From "My Three Sons"
| March 3rd, 2014
Teen superstar never slowed to rest on his laurels – and isn't about to start
---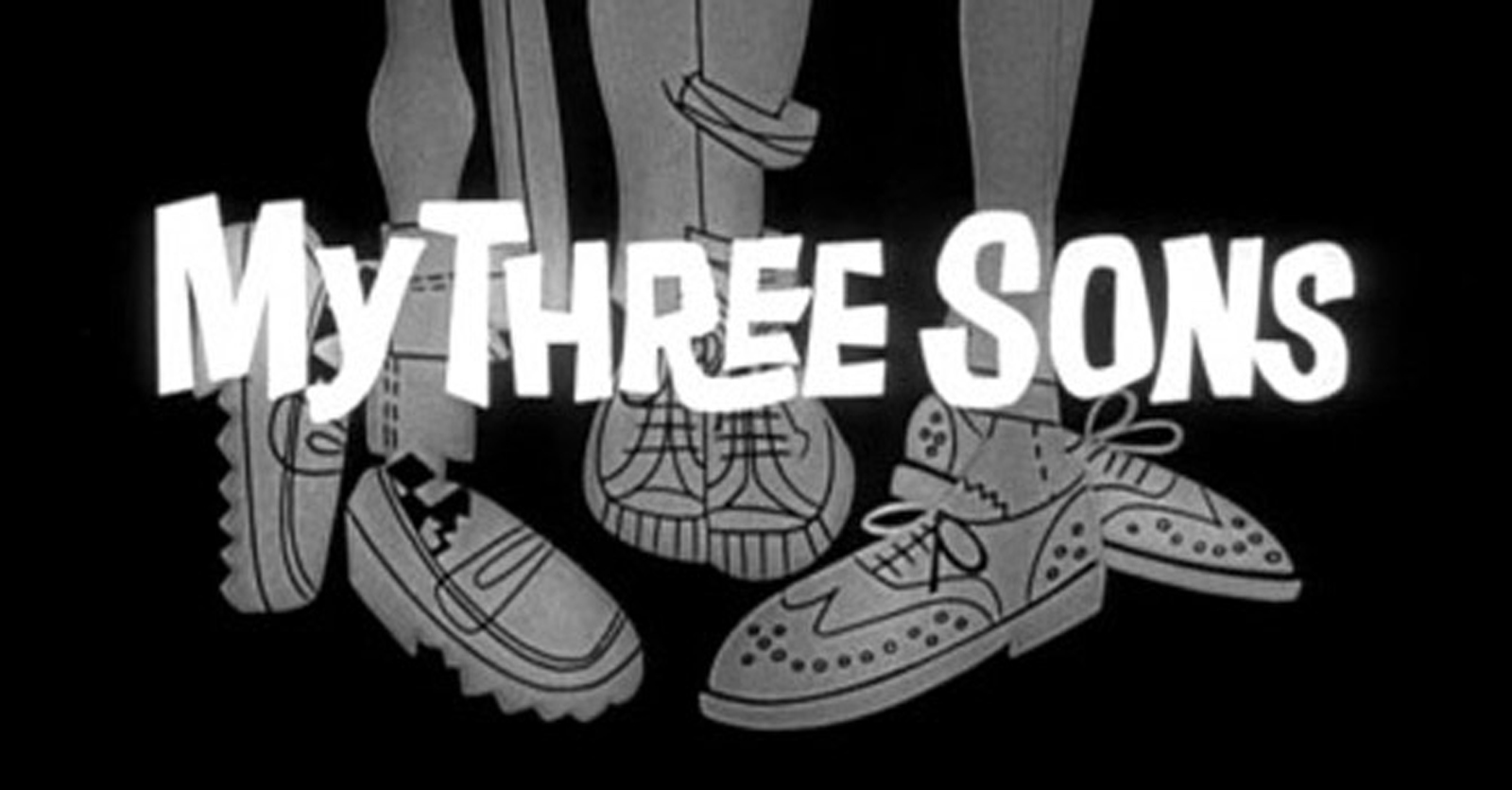 One of the boomer era's first teen superstars, Tim Considine is a Renaissance man who shows no signs of slowing down. "Retired to me is dead," Considine, 72, explains. "I hope to keep learning and experiencing new things."
He was born to show business. His father, John W. Considine Jr. (himself the son of vaudeville impresario John Sr.), was an Oscar-nominated MGM film producer (1938's Boys Town, starring Spencer Tracy) during Hollywood's Golden Age. Mother Carmen was the daughter of theater chain owner Alexander Pantages. A family friend suggested an audition that resulted in the son's first film role, 1953's The Clown with Red Skelton. So was acting expected of him? "I frequently say they [my parents]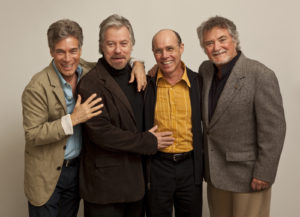 permitted me, rather than encouraged me," Considine says. "They were astonished when it took off."
'IT SCARED THE HELL OUT OF ME' 
More film and TV roles followed before Walt Disney's TV serials (1955-60) catapulted Considine to teen stardom in shows like The Adventures of Spin and Marty, The Hardy Boys and Swamp Fox.
"Not long after Disneyland opened [in 1955], Annette [Funicello], Dave [Stollery, who played Marty on Spin and Marty) and I were sent out to sign autographs. They took us in one of those electric carts through alleys in the back to a doorway that was elevated.
"When they opened that doorway, there were thousands of people. It scared the hell out of me!" he recalls, laughing. "That was really the first hint of celebrity. To look out and see that was really strange."
THE MY THREE SONS YEARS
In 1959, Considine appeared with Fred MacMurray in The Shaggy Dog, Disney's first live-action film and a huge hit. A year later, he teamed with MacMurray in TV's iconic My Three Sons (1960-1972), with MacMurray playing a widowed dad overseeing a household of sons and Considine portraying the eldest son, "Mike," for the first five seasons of the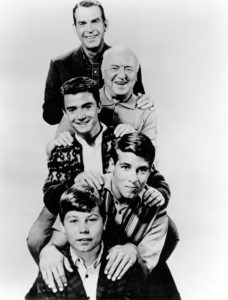 show's 12-season run.
Considine notes many "firsts" on Sons (airing today on ME-TV), including the way the show was filmed. Because MacMurray, a veteran of 80 movies when Sons launched, wanted time with his real-life family, producers agreed to let him film his scenes sequentially.
For example, scenes set in the kitchen for different episodes were shot on one day, out of sequence, and later edited into each episode. Out-of-sequence filming, routinely used in filmmaking, was a prime-time TV production first.
Considine remembers show creator/first-season director Peter Tewksbury as a genius. "The show was a passion with him. We used to find him in the morning asleep at the dining room table [on the set], with papers and scripts all around him." After five years, though, Considine left. "It was no longer a challenge … I wanted to do other things."
A RENAISSANCE MAN AND THEN SOME
He continued to act (up until his last film: 2006's Ray of Sunshine), but his passions for cars (his first, at age 15, had been an Alfa Romeo Giuletta Spider) and racing, photography and writing soon took center stage.
Via a series of serendipitous events, a photography gig for The National Hockey League led to photographing the Stanley Cup playoffs, more sports photography and touring the world with soccer legend Pelé. "Photography was something I controlled at every stage and I loved that," he explains.
---
Like nostalgia? Browse celebrity nostalgia on our website.
Or sign up for our monthly Nostalgia e-newsletter or other e-newsletters tailored for boomers!
---
Today Considine is a respected automotive historian, photographer and author of The Photographic Dictionary of Soccer, The Language of Sport and American Grand Prix Racing: A Century of Drivers and Cars.
He recently resigned a decades-long gig as a Road & Track contributing editor and is finishing a two-volume history more than two decades in the making, Twice Around the Clock: The Yanks at Le Mans. "It will be the reference for Americans for Le Mans and told from their [drivers'] point of view," he says. "It makes history human."
STILL RUNNING ON ALL CYLINDERS
Considine has been married since 1979 to second wife Willie, a former film studio executive. The couple lives in Los Angeles and also does website design/content consulting, including work for General Motors. Son Chris, 32, runs CXC Simulations, a company producing high-tech auto racing simulators.
Considine remains close to David Stollery ("we're both car nuts"), an automotive designer who created the second generation Toyota Celica in 1978. And he stays in touch with surviving Sons actor Stanley Livingston ("so talented, with a heart as big as Texas") and with his brother Barry, brought in to replace Considine as adopted son Ernie on Sons.
"I'm still his [Stanley's] big brother. I'm fortunate to have been in Sons and to have worked with people who I still love," he says. "At different times in my life, I wanted to do different things — and I did."