Mingling and Celebrating Creativity and Science
October 26th, 2017
Collaboration beer joins Three Notch'd RVA Collab House, Activation Capital and RVA Yeast Labs
---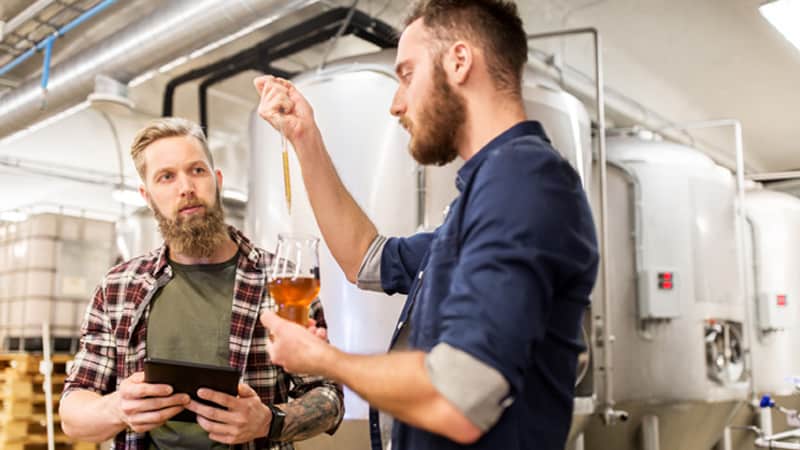 A new beer was released from Three Notch'd RVA Collab House on Oct. 26, in collaboration with Activation Capital and RVA Yeast Labs.
Joining in the release was Virginia Governor Terry McAuliffe, Secretary of Commerce and Trade Todd Haymore, Richmond Mayor Levar Stoney, regional leaders and representatives of the innovation and entrepreneurial community.
Activation Capital engages and connects influential players in the Richmond area, including innovators and entrepreneurs. The beer is called Founders First, to highlight the entrepreneurial and innovation ecosystem as a whole, while emphasizing the founders and their importance in the community.
To further the synthesis, Founders First saison is made with Ghost Ale (Fantome) yeast from RVA Yeast Labs, which is located in the VA Bio+Tech Park. "As a founder," said Malachy McKenna of RVA Yeast Labs, "the resources of Activation Capital and specifically, the VA Bio+Tech Park, has connected me with the support needed to grow my business."
Speaking about the beer, Carrie Roth, president and CEO of Activation Capital said, "We hope this beer will appeal to a wide audience, as we hope our region will be open to all types of innovative ideas, makers, and doers.  The goal was to make the beer accessible – just as RVA is accessible to those who desire to take an idea from start to phenomenal."
"As a growing business ourselves, we proudly support Activation Capital's efforts to support the ecosystem and help founders grow their companies," said Stefan McFayden, head brewer for RVA Collab House.