Where Are They Now? Tony Dow from "Leave It to Beaver"
| March 3rd, 2014
Boomer catches up with Tony Dow
---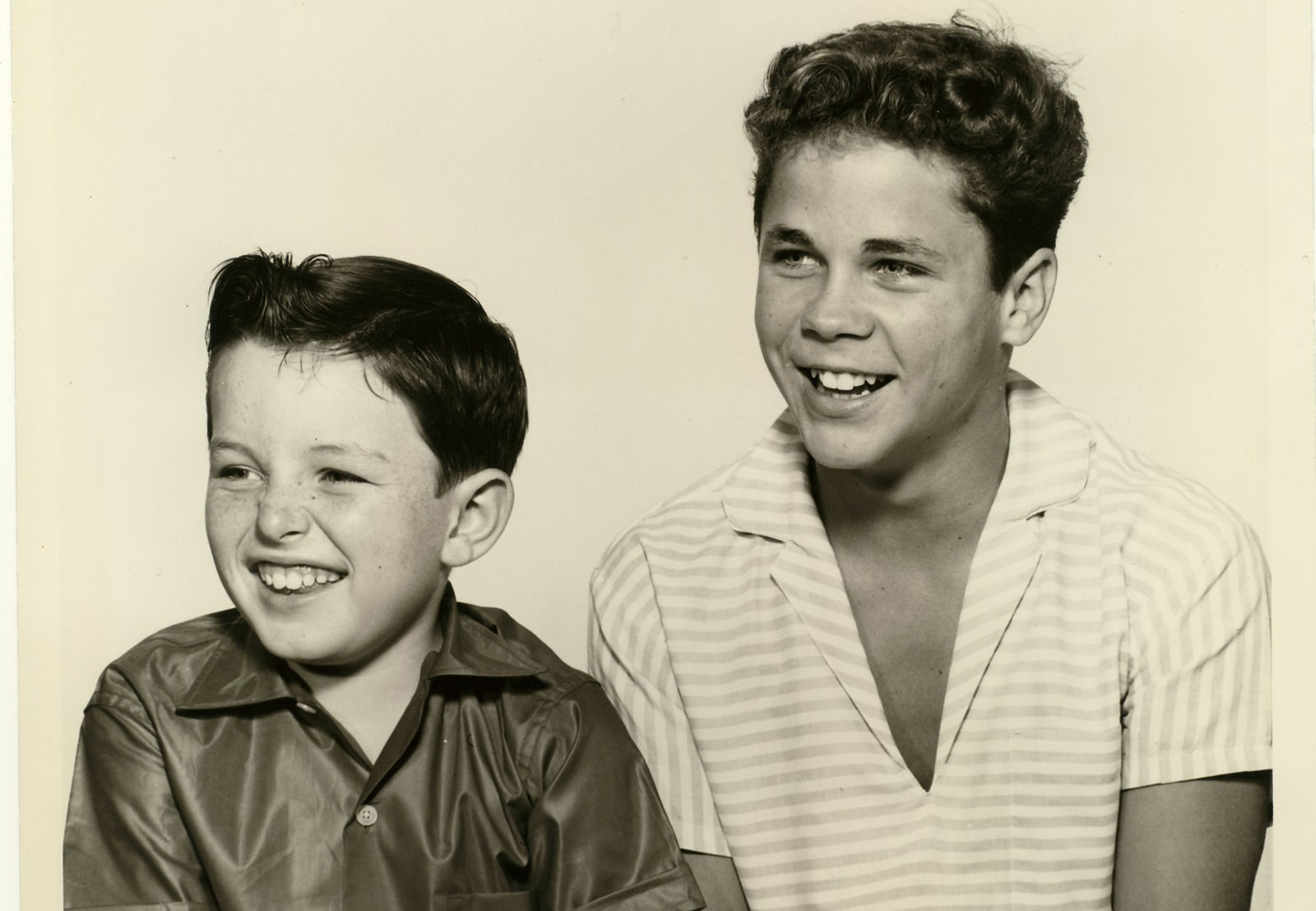 Forever famous as "Wally," Beaver's likable elder brother on TV's Leave It to Beaver, Tony Dow admits he never watched the hit series during its 1957-63 run.
"The producers, who were the writers, asked us not to watch it. They didn't want us to get a big head," Dow explains.
Dow was an accidental actor. A swimmer and diving champion, he was asked by a pool lifeguard to go on an audition. The lifeguard lost the part, but Dow won a TV pilot role. The pilot fizzled, but Dow got an agent and auditioned for Beaver. The rest is history.
'THE OLDER BROTHER WE ALL WISH WE HAD'
"It was a fun time, a good show and unique in that it looked at the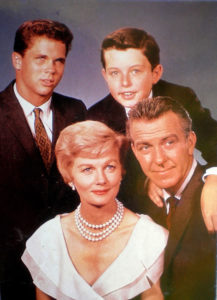 world through a child's point of view," Dow, a youthful-looking 68, says of Beaver's 234 episodes. "Jerry [Mathers, who played Beaver] was amazing. That first year all the shows [storylines] were from [the writers'] kids' experiences."
The show was set in fictional Mayfield, a middle-class town of stay-at-home moms and kids who acted like kids. Show-biz magazineVariety compared the show to Mark Twain's Tom Sawyer.
"One show had [Beaver's friend] Larry Mondello picking up a drill and drilling a hole through the garage; that's the kind of things kids do," Dow observes. "I remember the episode where Wally and Eddie tied Lumpy's [car] axle to a tree — [the movie] American Graffiti stole that from us."
Beaver was the centerpiece in the series' early years, while later seasons highlighted Wally more, overseen by nurturing parents Ward and June. One reviewer called Wally "the older brother we all wish we had." Kid slang like "giving you the business" (one character teasing another) abounded, but Beaverhad tinges of seriousness, with shows addressing alcoholism and divorce. In reruns since the late 1960s and on DVD, Beaver's popularity endures with weekday airings on ME-TV.
FROM ACTING TO ART
Post-Beaver, Dow served in the National Guard, acted, directed and did visual effects work. A TV movie, Still The Beaver (1983), spawned The New Leave It to Beaver series (1984-89), with Dow, Mathers, Barbara Billingsley (widowed mother June), Frank Bank (Lumpy) and Ken Osmond (Eddie) reprising their iconic roles in grown-up versions.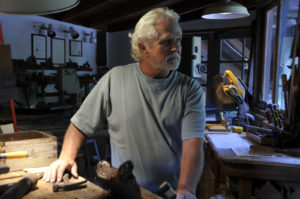 But more than a decade ago, Dow, who began painting and sculpting as a teenager, had an epiphany of sorts. A 28-year-old executive interviewing him for a directing gig asked if he'd ever done comedy.
"I looked at him and thought maybe it's time to take art seriously," Dow recalls, adding, "I went into directing because I had no control as an actor. I went into art because I have control over everything."
Using fallen burl wood he finds near his Topanga, Calif., home studio, Dow creates bronzes that can take 30 hours to complete. His passion and hard work paid off in 2008 when two of his sculptures were exhibited at the Louvre in Paris.
---
Like nostalgia? Browse celebrity nostalgia on our website.
Or sign up for our monthly Nostalgia e-newsletter or other e-newsletters tailored for boomers!
---
"I was showing at a gallery in Beverly Hills and unbeknownst to me, they sent a photo of my work," he explains. "About 40 countries were represented in the juried show. I was one of two sculptors chosen from the United States."
Dow creates pieces on commission, and his work is represented by two galleries, including DeBilzan Gallery in Laguna Beach, Calif. "His art has been very well-received," says Deborah DeBilzan, adding that bronzes sell for $4,500-$12,000 and mixed-media pieces begin at $2,000.
"I started out with a hammer, chisel and drill. Now I have all this sophisticated equipment and it's harder," Dow says with a laugh.
STAYING IN TOUCH WITH – BUT APART FROM – HIS PAST
Married since 1980 to wife Lauren, a mosaic artist, Dow has one son and two grandchildren. A survivor of both depression and cancer, he tells baby boomers, "I love [child star] Danny Bonaduce's quote: 'Get off it, people. You have to reinvent yourself. You can't live off the past.' If it's a passion, you gotta' do it."
Close to TV mom Billingsley until her 2010 death at age 94, he stays in touch with former castmates and recently spoke at Frank Bank's memorial service. He acts occasionally, but turning old wood into new art is his primary passion. (For more, see TonyDowSculpture.com.)
These days the entertainment business, he says, "is a youth-oriented business and you can tell by the product. My sensibilities are not near what they are for today's world. In my older age, I have realized what a great show Beaver was, and how lucky I was to be part of it."