Tortas Frontera: Making Layovers Worthwhile at ORD
| November 12th, 2016
---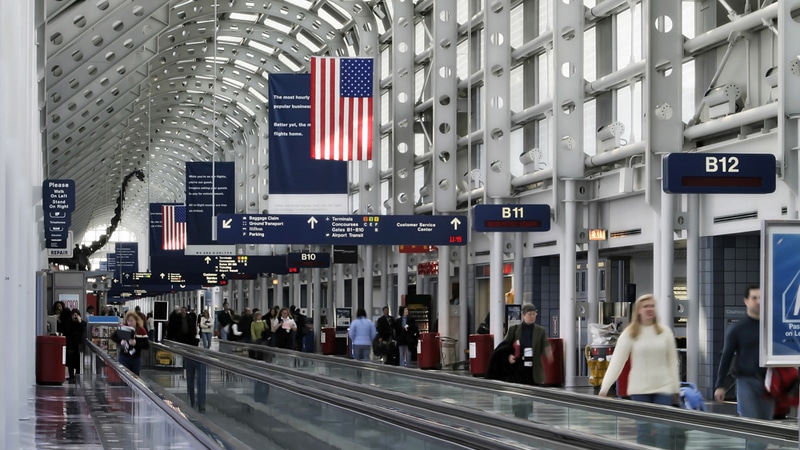 When I walked off of my American Airlines flight and asked a nearby gate attendant where I could find the nearest Tortas Frontera Mexican restaurant, her eyes lit up and she eagerly directed me to Terminal 3. Given her apparent Hispanic heritage, my confidence in this restaurant as my layover destination was buoyed.
You too can get a taste of a Chicago institution next time you fly through Chicago's O'Hare airport.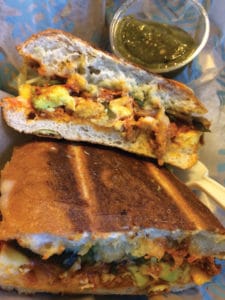 Respected prolific chef and restaurateur Rick Bayless operates three satellite Tortas Frontera restaurants for travelers. The restaurants showcase his Mexican-inspired food made with fresh ingredients from local suppliers of natural, sustainable meats and dairy, organic produce, artisan breads, stone-ground tortillas and fair-trade coffees and teas. Bayless is also known for his attention to tequila and mezcal and a new obsession – beer brewed at his Chicago cerveceria, Cruz Blanca.
Highlights at the O'Hare locations include handcrafted tortas (griddle-baked sandwiches with savory Mexican fillings including beer-braised beef short ribs, chorizos, chipotle chicken, garlicky shrimp and goat cheese), open-faced molletes sandwiches, freshly made roasted tomatillo guacamole and hand-shaken margaritas.
Bayless' O'Hare restaurants:
Terminal 3, K4 (concourse K, gate 4): mixes to-go dining with a small bar, serving cocktails (a generous tequila and mezcal selection), wines and beer (four taps include a Bayless beer) with its signature tortas and other south-of-the-border-inspired food.
Terminal 1, B11: greets travelers in the international terminal (B11).
Terminal 5, M12: smaller, mostly to-go – but still delightfully Bayless.
Short layover? Order online and pick it up to go!