Transportation Museums Take You On A Ride
| April 20th, 2017
Museums near and far that transport you through the stories of trains, planes, boats, cars and more
---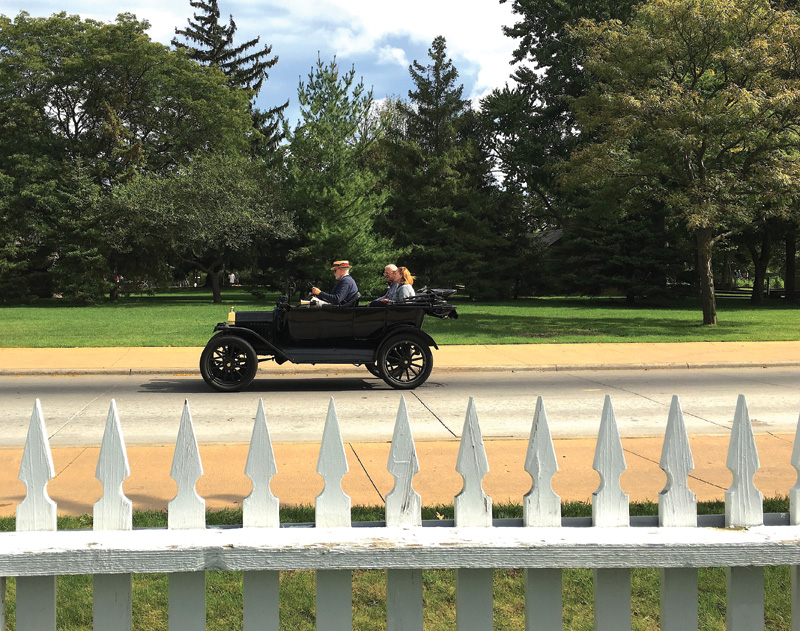 We can merely imagine the evolution of early transportation. Our ancestors depended solely on their own feet and motive power when hunting, foraging or migrating. Imagine their elation at harnessing the power of horses and camels, fashioning a wheel or carving out a boat and crafting a sail!
Means of getting people and supplies from one place to another became increasingly more sophisticated, taking off at top speed in the 17th and 18th centuries with the invention of trains, automobiles, bicycles and aircraft.
The evolution of transportation has been accompanied by changing desires: more than simply the practicality, we crave opportunities to explore, travel and embrace new experiences. Perhaps it's this craving and our innate curiosity that make all things transportation so intriguing – and that result in museums worldwide covering every known mode of moving!
Henry Ford Museum explores cars – and more
By Jackie Sheckler Finch
Born July 30, 1863, Henry Ford probably should have followed in his father's footsteps and become a farmer. Instead, at age 16 and against his father's wishes, Henry left the family farm and headed to Detroit, where he found work as a mechanic's apprentice.
The name Ford is synonymous with Henry's later invention, a mass-produced automobile that was affordable for many common folks. As one of the world's first billionaires, Ford was also a collector, and he happened to like pieces of everyday life from the past, including modes of transportation.
"The reason why a lot of these things still exist is Henry Ford," says Kaitlin Scharra, supervisor of museum programs at the Henry Ford Museum of American Innovation in Dearborn, Michigan.
By 1920, Ford had decided to start a museum that would have two parts. An exhibit hall would display inventions and artifacts that recorded man's technological and cultural progress. An adjacent outdoor village of 83 historic buildings would show how those objects were made and used.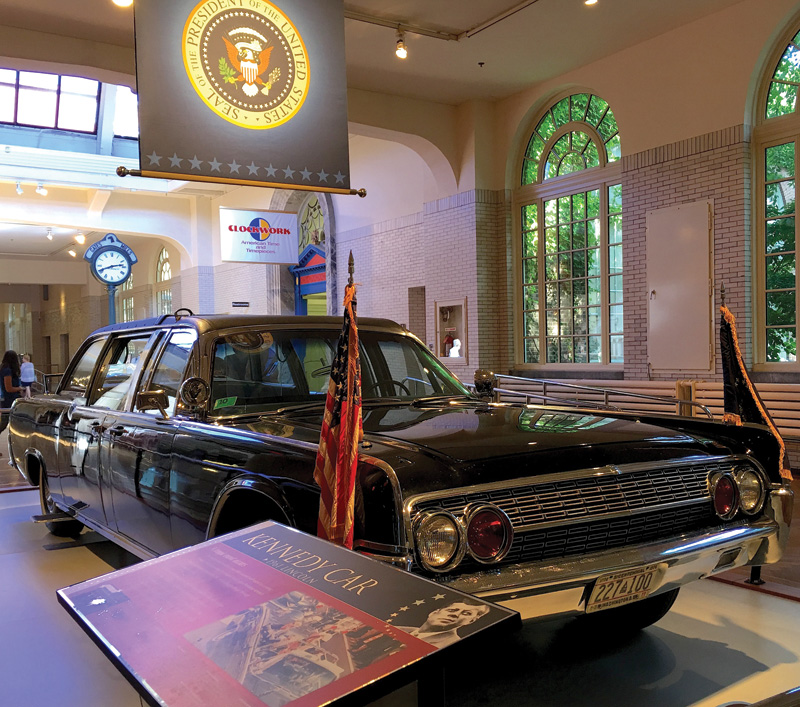 Among the most popular museum exhibits is the one on presidential vehicles. It features Theodore Roosevelt's horse-drawn Brougham, Franklin D. Roosevelt's Sunshine Special, Dwight D. Eisenhower's Bubbletop and JFK's 1961 Lincoln, in which he was riding when he was assassinated in Dallas on Nov. 22, 1963.
Another presidential limousine in the exhibit is where Reagan took refuge on March 1, 1981, to escape would-be assassin John Hinckley's gunfire. The limo is also where President Ford was riding when an attempt was made on his life. This is the last presidential limo that will be preserved. All presidential cars are now destroyed by the Secret Service for security reasons.
A big bus invites visitors to step aboard, sit where Rosa Parks sat and hear a stern voice telling her to move to the back of the bus. Parks refused. The 1955 incident in Montgomery, Alabama, is said to have sparked the modern Civil Rights movement.
MORE AMERICAN AUTOMOBILE MUSEUMS
The Thrill of Speed
The rumble of snarling engines mingles with the thunderous roar of race fans at Indianapolis Motor Speedway for a Memorial Day tradition since May 30, 1911.
Look past the races and racers at the Indianapolis Motor Speedway Museum, which presents a wealth of vintage race cars, including a yellow-and-black Marmon Wasp driven by Ray Harroun in the first Indy 500. As the only single-seat car in the race, Harroun didn't have room for a ride-along mechanic to watch for danger, as did other cars. Instead, Harroun devised what is said to be the first rearview mirror on an automobile.
The Tupelo Collection
One of the largest auto museums in North America, the Tupelo Auto Museum was founded by Frank Spain in the Mississippi hometown of Elvis Presley. Of course, the museum has a 1976 Lincoln Mark IV once owned by the King. Also, see a never-driven 1994 Dodge Viper that can hit speeds of almost 190 mph, a 1948 Tucker (only 51 made) and B.B. King's 1978 Rolls-Royce Silver Shadow. After Spain acquired his first antique auto in 1974, his collection now includes more than 100 vehicles displayed chronologically in a huge, spotlessly clean building with a supersize parking lot.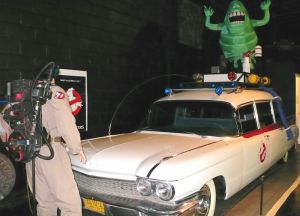 For more info, call 662-842-4242
When Cars Are Characters
Remember TV's "Beverly Hillbillies" jalopy? How about the 1957 cherry-red Plymouth Fury from the movie Christine? Or the Ghostbusters red-and-white ambulance? Rusty's TV and Movie Car Museum in Jackson, Tennessee, is home to more than 50 vehicles that owner Rusty Robinson has been collecting since he was 14 years old.
---
Jackie Sheckler Finch's first new car was a 1965 Ford Mustang convertible. An Indiana journalist, she covered her first Indy 500 in 1987 to interview winner Al Unser.
---
You can also travel to The Swiss Museum of Transport, see luxury cars on display and support regional transportation museums.