Travel Through Time and the World in Charlottesville
| August 31st, 2017
Experience the history, amenities and adventures of Richmond's neighbor … and oh, those mountains!
---
The diversity of Charlottesville has been enticing visitors for years. As an area heavily influenced by Thomas Jefferson, it still carries a strong historical air. The University of Virginia's vintage architecture, for example, wears its age well. As the city has progressed, the thriving community and independent businesses of modern-day Charlottesville mesh perfectly with its historic charm.
Our Founding Fathers
Three of our nation's founding fathers called Charlottesville home – Thomas Jefferson, James Monroe and James Madison.
It's easy to imagine these influential men, surrounded by their families, as they traipsed the streets and traveled on horseback to visit one another. The re-creation of their homes, paired with guided tours and tales, can instantly transport you to the 18th century. Each one contains displays and exhibits, to give a thorough depiction of the lives of these men (and their wives!) who helped mold our country into what it is today. They also feature information on the lives of resident slaves, including interactive tours and slave stories passed down through generations.
Monticello, for instance, home to Jefferson, sits on a 2,500-acre plantation. Learn about the quirky additions and distinct artifacts sprinkled throughout the home and gardens. Just three miles south sits James Monroe's Highland. Last year, officials announced their discovery that Monroe's original house had burned down in a fire in the mid-1800s, burying hundreds of historic objects and mysteries that archaeologists are currently working to uncover.
Finish exploring the lives of these early presidents at Montpelier, the plantation of James Madison, 25 miles from Charlottesville. Stand within the same walls as the Father of the Constitution and see the same picturesque mountain views that he once enjoyed.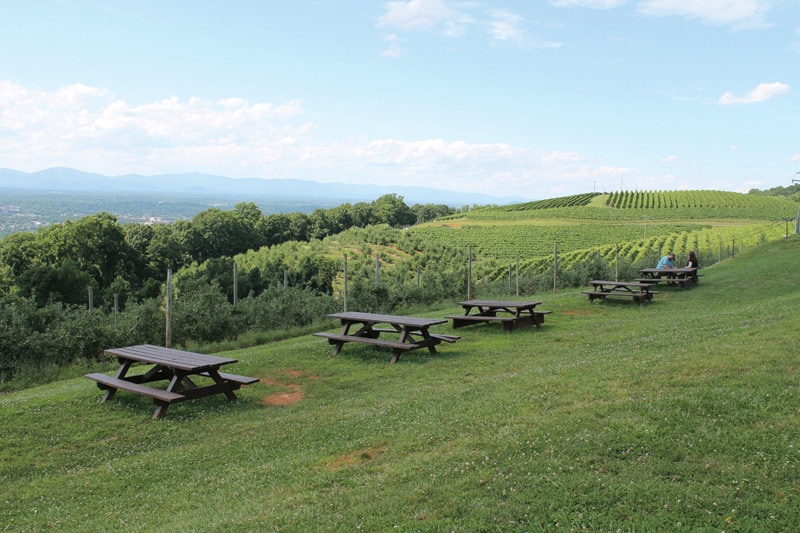 Enjoy the Aesthetics
Trek up to Carter Mountain Orchard, a quick 15-minute trip from the city, for arguably one of the greatest lookouts Charlottesville has to offer. While you're there, free your inner farmer and fill a basket with hand-picked peaches, apples, cherries or whatever else is in season. Grab a glass of Bold Rock cider and an apple cider donut; for best results, enjoy in front of the mountainous backdrop.
If that scenery sparks some creative inspiration, take a drive to the Glass Palette, an interactive glass art studio with dozens of craft projects to choose from. Pick an item and decorate with as much colorful glass as your imagination will allow; they'll take care of the rest. And although there's a short turnaround period, you can have your creation shipped home.
See the City Through Rosé-Colored Glasses
If you can't go to Charlottesville without running into some history, then you definitely can't go to Charlottesville without running into some spirits.Alcoholic spirits, that is. Take advantage of the city's extensive array of breweries, wineries, cideries and distilleries: dozens of establishments to visit, all within the city limits and its outskirts.
Or, take full advantage of them with the Cville Hop On Tour. Like a glorified – and much more fun – designated driver, the Cville Hop On Tour is a daylong tour bus that travels to Charlottesville's most popular breweries and wineries. Patrons can get on and off at whichever spots they choose. It's a reliable way to see what Charlottesville has to offer and to quickly turn acquaintances into best friends.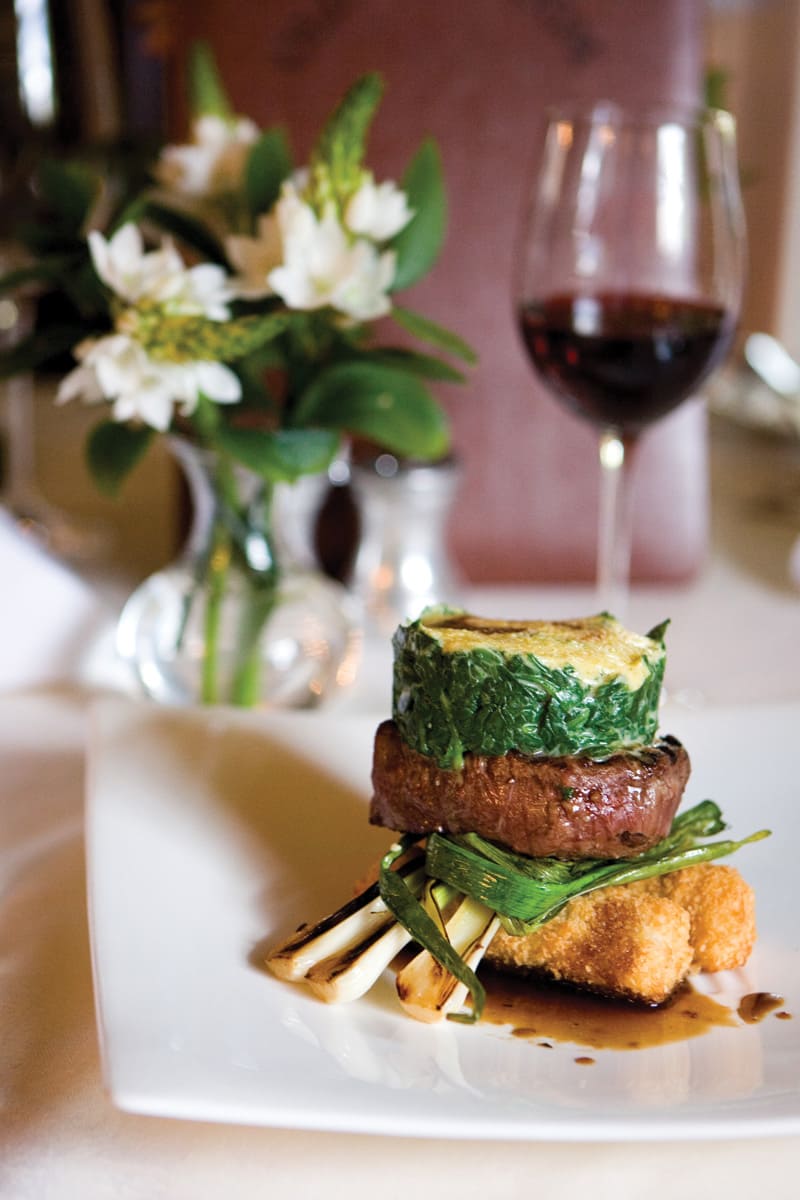 Travel the World Through Dining
Though the town of Charlottesville is a short drive and straight shot from Richmond, its food scene alone allows you to explore the world. Start your voyage with breakfast in New York City, at Bodo's Bagel. This local staple carries bagels and schmear worthy of a Manhattan stamp of approval; just ask the consistently long line.
Then make your way east – very east – to bask in the Thai heat on the patio at Monsoon Siam. Enjoy their genuinely Asian variety of pad Thai, fried rice and entrées too authentic to pronounce.
From there, journey to the European continent. Dine on plates of olives, tomatoes, empanadas and other Spanish tapas at Mas Tapas. Sail east across the Mediterranean to Italy, and spin your fork around exquisite pasta paired with fresh cocktails and carefully selected wine at Tavola. Then immerse yourself in the Belgium-inspired atmosphere of Brasserie Saison, with fresh seafood, quality meats, wine and craft beer from Charlottesville's Champion Brewing.
Rest Your Feet … and Your Head
For lodging, book a room in one of Charlottesville's most personable hotels, the Graduate Hotel. Located right next to the University of Virginia, this hotel is central to campus and to the rest of the city's amenities. Enjoy the hospitable staff and the charming, vintage-inspired setting. The Graduate provides valet parking, and guests also have access to bikes for a unique way to see and get around the city.
Start each day with coffee from the Graduate's own coffee shop, the Sheepdog Café. Then, after wandering around C'ville, wrap up each evening with a nightcap from the Heirloom rooftop bar, the hotel's personal restaurant with debatably (sorry, Carter Mountain Orchard) the best view in town.
---
More Boomer recommendations in Charlottesville, Virginia: