Trivia: "Isle of Beach Life" on the U.S. Atlantic Coast
August 7th, 2019
Say it fast: whether it's true for you or not, see how much you know
---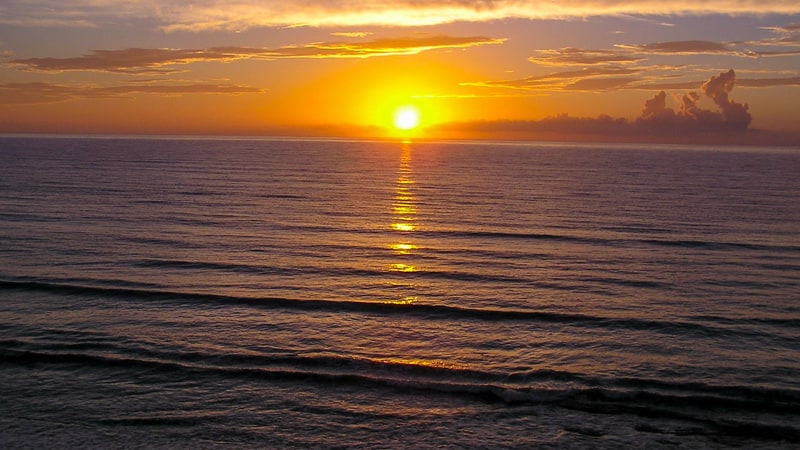 Fill in the blank: Renowned East Coast pirate Edward Teach, also known as ____, briefly "retired" to a more sedentary lifestyle in Bath, North Carolina.
Put the following coastal towns in geographic order, north to south: Rodanthe, Chincoteague, Bar Harbor, Kiawah Island, Sandbridge
Match each book with its coastal state setting.
| | |
| --- | --- |
| I.    Message in a Bottle, Nicholas Sparks | a.  Florida |
| II.   The Prince of Tides, Pat Conroy | b.  Maine |
| III.  Jaws, by Peter Benchley | c.  South Carolina |
| IV.  Gift from the Sea, Anne Morrow Lindbergh | d.  New York |
| V.   Tourist Season, Carl Hiaasen | e.  North Carolina |
What native Virginia fish is born symmetrical but, soon after birth, begins to lean to one side, and one eye gradually migrates to the other side of its body?

Black drum
Snakehead fish
Flounder
Silver perch
Alewife
Unscramble the name of the oldest lighthouse in Virginia and where it's located.
D O L    P E A C    N E H Y R    S T O L I H H U G E    R O T F    R O T S Y
---
How do you think you did?
For more trivia (ya know, the crossword puzzle), grab a copy of the magazine!